If you are trying to investigate protein:protein interactions inside cells, you know how important physiologically relevant results are. If you overload your cells with fusion constructs, your protein interactions may not actually reflect what is going on in the cell, and if your BRET energy donor and acceptor do not have sufficiently separated spectra, you can pick up a fair amount of noise in your experiment. Using the new superbright NanoLuc® Luciferase, and the HaloTag® Technology, we have developed a sensitive BRET system to help you take a better look specific protein interactions that interest you. Promega research scientist, Danette Daniels, describes the system in the Chalk Talk below:
The following two tabs change content below.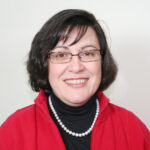 Michele earned her B.A. in biology at
Wesleyan College
in Macon, GA, and her PhD through the BCDB Program at
Emory University
in Atlanta, GA where she studied cell differentiation in the model system C. elegans. She taught on the faculty of Morningside University in Sioux City, IA, and continues to mentor science writers and teachers through volunteer activities. Michele supervises the digital marketing program group at Promega, leads the social media program and manages Promega Connections blog.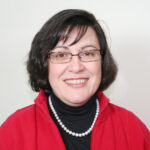 Latest posts by Michele Arduengo (see all)