We invite you to travel with Bettina Bazzini-Lapin, Scientific Client Specialist, who was awarded a Promega Travel Award for sales performance and used her award to travel to Croatia and Italy. In this blog, she describes her travels.
Croatia is an Eastern European country that sits on the Adriatic Sea directly across from Italy. It has more than one thousand islands, and a third of the country is covered by forest. It is known for its beautiful Dalmatian coast line. One of the main sites for travelers to visit is the coastal city of Dubrovnik, known as the Pearl of the Adriatic. This is where my adventure began.
The first thing you realize is that Dubrovnik's Old Town is actually a fortress with fortified walls built in the 16th century. There is a great wall surrounding the town, originally built for protection both from land and sea. To enter, you actually cross a moat and a drawbridge! The walkways inside are shiny and bright, make of white limestone that has been in place for thousands of years. Visitors are allowed to climb to the top of the top edge of the wall and walk a mile around its perimeter seeing the city from all angles. For me this experience was beautiful and the main attraction. A third well-known aspect of the city is that many scenes for the Game of Thrones series, that so many of us love, are filmed in Croatia. King's Landing specifically is filmed in Dubrovnik.
A little history: In 1918 after WWI, Croatia joined Serbia and Slovenia forming a kingdom known as Yugoslavia. Post World War II, Yugoslavia became an independent Communist state. In the early '90s, Croatia declared its independence from Yugoslavia kicking off their Homeland war with Serbia, lasting 4 years. One of the things that struck me was the thought of this protected World Heritage site being bombed from land and sea! It caused international outrage in the '90s. One striking thing about Dubrovnik as you walk along the wall are the beautiful orange tile roofs. Although beautiful it represents the rebuilding after the devastation of the war.
Food in Croatia included of charbroiled meats and fish, squid, potatoes, spinach and cuttlefish (the cuttlefish ink makes the entire dish completely black). The region is well known for giant truffles, olives and olive oil, citrus, lavender and wine-due to the Greeks who had settled
there. I saw olive oil, citrus and lavender products everywhere; wine shops were full of local wines. In fact, Croatia has over 300 distinct wine producing areas. DNA tests have apparently proven that the Zinfandel grape variety originates from Croatia. One word we learned quickly was "pekara" or bakery. They had amazing homemade sweet and savory treats every few blocks.
We drove north and ended up in the metropolitan port town of Split, where we stayed within the walls of Diocletian's Palace. It was built as the retirement palace of Roman emperor, Diocletian. He built this massive palace to house both himself and his soldiers. Over thousands of years, the townspeople slowly took it over, making it an integral part of their everyday city lives. Now regular shops, restaurants and locals live and work in the palace! It was incredible! The most striking location was the breezeway/plaza to Diocletian's sleeping quarters- where in modern day, musicians play their music in a haunting locale and restaurants serve wine to onlookers among Roman ruins and towers. It was stunning…(For the Game of Thrones fans, Split is another filming location, also where Daenerys stored her dragons.)
Croatia is also known for its amazing waterfalls and crystal clear water, which were also unforgettable.  I've included a few pictures of Krka Falls.
Croatia Fun Facts:
Dalmatians are named for the Dalmatian Coast. (Ironically I never saw one on this trip.)

Museum display of a cravat.

The necktie is from Croatia. The cravat, as it was originally named, originated from Croatian soldiers who wore it to let others know they were mercenaries for the King of France.
Croations invented the first torpedo and the "penkala" or writing pencil, later shortened to "pen".
Your trusty Mag® Lite was invented by a Croatian named Maglica.
Ivan Vucetic, criminologist and anthropologist, was born on the island of Hvar and was the pioneer of dactyloscopy (identification by fingerprints), and his methods are still used today.
The following two tabs change content below.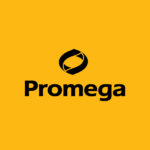 Promega products are used by life scientists who are asking fundamental questions about biological processes and by scientists who are applying scientific knowledge to diagnose and treat diseases, discover new therapeutics, and use genetics and DNA testing for human identification. Originally, founded in 1978 in Madison, Wisconsin, USA, Promega has branches in 16 countries and more than 50 global distributors serving 100 countries.