Promega has recently developed a method that allows antibodies to be screened for their internalization properties in a simple, plate-based format. The method uses pH sensor dyes (pHAb dyes), which are not fluorescent at neutral pH but become highly fluorescent at acidic pH. When an antibody conjugated with pHAb dye binds to its antigen on the cancer cell membrane, the antibody-dye-antigen complex is not fluorescent, but upon internalization and trafficking into endosomal and lysosomal vesicles the pH drops, and the dye becomes fluorescent.
To demonstrate the broad utility of the pHAb dye for receptor mediated antibody internalization, two therapeutic antibodies, trastuzumab and cetuximab,which bind to HER2 and EGFR respectively, were selected for a case study (1). Both the antibodies, which are known to internalize were labeled with pHAb dyes using amine or thiol chemistry.
Parameters such as the impact of dye–to-antibody ratio on the antigen–antibody binding, change in fluorescence as a function of pH of free dye and labeled dye, and labeled antibody internalization as a function of pHAb conjugated antibody concentration were evaluated.
The results indicate that pHAb dyes are pH sensitive fluorescent dyes that enable the study of receptor-mediated antibody internalization.Internalization assays can be performed in a plate-based homogeneous format and allow endpoint assays as well as real-time monitoring of internalization. They further show that internalization can be monitored even at a very low amount of antibody which is very important during the early monoclonal antibody development phase when the amount of sample is limited and the antibody concentration in the samples is low. a complimentary approach, they  also showed that a secondary antibody labeled with pHAb dye can be used instead of labeling primary antibodies.
Literature cited
Nath, N. et al. (2016) Homogeneous plate based antibody internalization assay using pH sensor fluorescent dye J. Immunol. Methods epub ahead of print
The following two tabs change content below.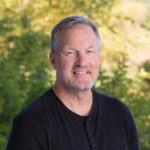 Gary earned his B.S. in Bacteriology, UW-Madison in 1982. From 1982–1986 he served as Research Tech at UW-Madison. From 1986 to the present Gary has been with Promega Corporation serving in many capacities including as the very first editor of Promega Notes. He was also Manager Tech Services and Training, Product Manager Restriction/Modifying Enzymes, Product Manager Protein Analysis, and is now Sr. Product Manager for Protein Analysis products.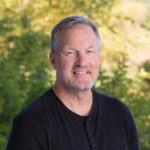 Latest posts by Gary Kobs (see all)