mRNAs commonly exhibit differing salt requirements for optimal translation. Small variations in salt concentration can lead to dramatic differences in translation efficiency. The Flexi® Rabbit Reticulocyte Lysate System allows translation reactions to be optimized for a wide range of parameters, including
Mg2+ and K+ concentrations and the choice of adding DTT. To help optimize Mg2+ for a specific message, the endogenous Mg2+ concentration of each lysate batch is stated in the product information included with this product.
The following references utilize the features of Flexi Rabbit Reticulocyte Lysate System to investigate certain parameters of translation:
Vallejos, M. et al. (2010)The 5′-untranslated region of the mouse mammary tumor virus mRNA exhibits cap-independent translation initiation. Nucl Acids Res. 38, 618–32. Identification of internal ribosomal ribosomal entry site in the 5' untranslated region of the mouse mammary tumor virus mRNA.
Spriggs, K. et al. (2009) The human insulin receptor mRNA contains a functional internal ribosome entry segment. Nucl. Acids. Res. 17, 5881–93. Identification of a functional internal ribosome entry site in the human insulin receptor mRNA.
Powell, M. et al. (2008) Characterization of the termination-reinitiation strategy employed in the expression of influenza B virus BM2 protein. RNA 14, 2394–06. Analysis of the mRNA signals involved in the expression of influenza B virus BM2 protein.
Sato, V. et al. (2007) Measles virus N protein inhibits host translation by binding to eIF3-p40. J. Vir. 81, 11569–76. Charaterized the effect of the measles virus N protein binding to the translation initiation factor eIF3-p40 on the expression of various proteins in rabbit reticulocyte lysate.
Hirao, K. et al. (2006) EDEM3, a soluble EDEM homolog, enhances glycoprotein endoplasmic reticulum-associated degradation and mannose trimming. J. Biol. Chem. 281, 9650–58. The EDEM3 protein was expressed in the presence of canine microsomal membranes to establish that co-translational translocation occurs into the endoplasmic reticulum.
Shenvi, C. et al. (2005) Accessibility of 18S rRNA in human 40S subunits and 80S ribosomes at physiological magnesium ion concentrations–implications for the study of ribosome dynamics. RNA 11, 1898–08. Characterization of ribosome dynamics under different ionic conditions.
Nair, A. et al. (2005) Regulation of luteinizing hormone receptor expression: evidence of translational suppression in vitro by a hormonally regulated mRNA-binding protein and its endogenous association with luteinizing hormone receptor mRNA in the ovary. J. Biol. Chem. 280, 42809–16. Examined the affect of luteinizing hormone receptor mRNA binding protein on transltional suppression of luteinizing hormone receptor RNA.
The following two tabs change content below.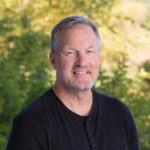 Gary earned his B.S. in Bacteriology, UW-Madison in 1982. From 1982–1986 he served as Research Tech at UW-Madison. From 1986 to the present Gary has been with Promega Corporation serving in many capacities including as the very first editor of Promega Notes. He was also Manager Tech Services and Training, Product Manager Restriction/Modifying Enzymes, Product Manager Protein Analysis, and is now Sr. Product Manager for Protein Analysis products.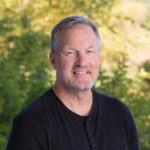 Latest posts by Gary Kobs (see all)