"It was just a sea of Promega everywhere," says Rebecca Roberts, a Promega Field Applications Scientist. "Floor to ceiling, piled up with Maxwell instruments, Maxprep Liquid Handlers, all the accessories and consumables…"
In her role on the Field Application Scientists team, Rebecca travels the United States installing the Maxprep Liquid Handler in customer labs and training scientists to operate the system and incorporate it into their workflow. This instrument automates the pre- and post-processing steps in a nucleic acid purification workflow. It's a large and sophisticated instrument that takes up roughly four feet of lab bench space and weighs up to 220 pounds. It is intended for research use only, but during the COVID-19 pandemic, the Maxprep Liquid Handler, Maxwell RSC 48 Instrument, and several Maxwell purification kits were recommended for nucleic acid extraction protocols in the CDC 2019-Novel Coronavirus Real-Time RT-PCR Diagnostic Panel Emergency Use Authorization (EUA).
When an instrument is sold, Rebecca and a Service Engineer spend three days on-site installing it and training a small group of staff to use it. One Maxprep instrument at a time is typical. On rare occasions, Rebecca might install two on a single trip. However, in 2022, Rebecca joined a multinational team of Promega scientists and engineers in Kigali, Rwanda for an order that was anything but typical.
"We knew a large order from this customer was a possibility," Rebecca says, "But I certainly wasn't expecting an order of ten."
This was the largest installation of Maxprep instruments Promega has ever seen from a single order. The customer also had a hard deadline that required delivery, installation and training to be complete in only six weeks – half the time usually quoted for a single instrument.
In the end, ten Maxprep instruments were installed at the National Reference Laboratory in Kigali, and more than twenty people were trained to use the systems for RNA extraction to support COVID-19 testing at a major international meeting. The order was a success, but that six week journey was a wild ride that depended on the hard work and dedication of Promega teams on both sides of the Atlantic.
And the impact of this work is still growing.
Rwanda: A Growing Biotech Hub
Over the past decade, Rwanda has invested heavily in biotechnology research and growth. The University of Rwanda offers a robust program in biotechnology, and many Rwandan academic scientists have discussed biotech strategies for achieving UN Sustainable Development Goals. Unfortunately, scientists in the country often lack immediate access to the products and support they need to advance their work.
"Without an established supply chain and reliable local presence, it can take months before their products are delivered," says Henk Honing, a Product Specialist at Promega Benelux. "When an instrument breaks, it could be down for weeks. We have developed relationships that allow scientists in Rwanda to use Promega technology without those challenges."
Promega is one of the few major biotechnology companies with an authorized distributor on the African continent. In the mid-2010s, Promega Benelux developed relationships with two ex-patriated Rwandan professors teaching at the Free University of Brussels. Those relationships led Promega to sponsor conferences and teach workshops on qPCR and ATP detection at the University of Rwanda.
As Promega deepened its connections within Rwanda, the Benelux branch also established a new distributor partnership with Inter Business Company, a Rwanda-based distributor that could work directly with the Promega European distribution center and improve delivery times for scientists in Rwanda. This strengthened the supply chain into Rwanda, allowing scientists to access Promega products with minimal wait time. By the time the COVID-19 pandemic arrived, Promega was one of the leading suppliers for reagents and instruments for life science work in Rwanda.
New Challenge, New Technological Solutions
The entire country of Rwanda has three hospital beds comparable to an ICU bed in the United States. A major outbreak could cripple the country's medical system and lead to unimaginable human impact. The key, as many of the scientific leaders saw it, would be testing. They aimed to set up the infrastructure to test every person entering Rwanda at the major points of entry. To do this, they would need a liquid handler capable of high-throughput sample prep. The Maxprep Liquid Handler, which received Emergency Use Authorization recommendation for RNA extraction from CDC during the COVID-19 pandemic, would perfectly fit that need.
In 2021, before the order of ten instruments was even on the horizon, three Maxprep instruments were installed in Rwanda to support COVID-19 testing workflows at the country's major points of entry.
"At first we thought it wasn't a good idea to send Maxprep instruments to Rwanda. How are we going to support them if they break down? It's not an easy thing to service," Henk says. "But actually, we had just trained the service engineer from the distributor in Europe, and he could do the service himself."
Every time a Maxprep liquid handler is sold, a Promega representative travels to the placement site to install the instrument, set up a workflow, and train staff on how to use the instrument. The three instruments sold in Rwanda in 2021 represented the largest single order to that date, so it took a bit of coordinating to ensure there were enough available resources to support the installation. Rebecca Roberts signed on and was joined by Rico Diodone, a Field Service Engineer on the European Instrument Service Team. In one week, they installed the three instruments and trained a small group of technicians to extract viral RNA extraction on the Maxwell RSC 48 to support COVID-19 testing.
Rebecca remarked that even as she left, she knew she wouldn't hesitate to return if the opportunity came up. It didn't take long for that opportunity to appear on the horizon. Henk caught wind that a larger order might be coming soon. The distributor put in a massive order for Maxwell reagents – large enough to suggest they were preparing for something big.
An Unprecedented Order
In April 2022, the new order came in. The Rwandan government was requesting to purchase ten additional Maxprep liquid handlers, each paired with a Maxwell RSC 48, plus 2,500 Maxwell purification kits.
"We fulfilled this group's first order for three Maxprep instruments, and occasionally a lab would order two," says Chris Langbehn, a Custom Operations Manager, "but an order of this scale was something we hadn't seen yet."
Henk received the order in April, with the stipulation that installation and training needed to be complete by mid-June. The country was hosting the 26th Commonwealth Heads of Government Meeting, an annual conference that brings together representatives from the Commonwealth of Nations. This event gave the government the funding to purchase the instruments, but it also created a hard deadline – the instruments were required to support COVID-19 testing at the various meeting sites throughout the country.
Before Henk accepted the order, he needed to do his due diligence. Did Promega have ten Maxprep instruments, ten Maxwell RSC 48 instruments, and all of their accessories available? If so, could they be packaged and shipped to Rwanda in time? Would the Field Application Scientists and Instrument Services teams be able to support the installation and training?
To Henk's relief, as conversations progressed, each question was answered with a confident "Yes!"
This answer was only made possible by long-term planning decisions made early in the pandemic. In the past, the Maxprep Liquid Handler was manufactured to order. However, as SARS-CoV-2 emerged, Promega recognized explosive demand for sample preparation solutions, including automation.
"Before the pandemic, the timeline from order to installation was around 90 days," says Chris. "With the increased demand from the pandemic, that lead time doubled overnight."
To ensure the company could meet urgent customer needs, Promega began maintaining a steady inventory of instruments based on sales projections. When an order came in, installation could happen as soon as the instrument and its accessories were shipped from the Madison warehouse to the customer site. This dramatically cut lead times for Maxprep instruments, and for Chris and his team, the difference was shocking.
"By the time the Rwanda order came through, it was like 'Oh, this is awesome!" Chris says. "We've never been able to move this quickly before."
Chris and the Instrument Program Management Team worked throughout Operations to quickly procure additional accessories, consolidate all items, and help coordinate a well-organized a shipment to the EuroHub, where Nicolas Schafer and his team facilitated the final shipping legs to Kigali. In total, 58 pallets left the EuroHub en route to Rwanda.
In the meantime, the service teams began tapping scientists and engineers from support teams around the world to support the installation and training. The resulting group represented the United States, Germany, Spain, the United Kingdom, and the Netherlands. They would also be joined by Alfred Karumeyi, the owner of Inter Business Co., and Jean Claude Habarugira, the distributor's service engineer.
Ben and Fernando were still in the training periods for their respective roles. If all went according to plan, each of them would earn new certifications while working in Rwanda.
"This was two months after I started," says Fernando Matallana, a Field Service Engineer from Spain. "I had done my training for the Maxprep instrument, but I needed to complete installations to be completely certified. This was a good opportunity for me to do that."
A Multinational Service Team
The work at the National Reference Laboratory in Kigali, Rwanda began on June 4, 2022.
"I've never seen so many boxes in my life," Lucy says. "Promega boxes stacked up floor to ceiling. That put into perspective what we were there to do."
The building was primarily an office space. Three empty rooms served as the lab space where the team would install the ten instruments.
"We actually had to kick people out of their office area and literally use the desks they had been working on to set up the instruments," Jerry recalls with a chuckle.
"I came prepared with tons of cables, some spare parts," Rico says. "I had an extra luggage just to make sure we were prepared for anything."
A single Maxprep placement takes three days – a day and a half for installation, and another day and a half for training. On this trip, the team would have to install ten Maxprep instruments and train twenty people between Saturday morning and Friday afternoon.
After a brief huddle, the team split up the labor and got to work. Some of the more experienced took on a Maxprep of their own, while others worked in pairs. As they unpacked pallets and opened boxes, nothing they uncovered had been damaged in the long transit. The team fell into a comfortable yet focused rhythm.
"There's a moment when your head is inside the instrument and everything is out of your brain, and then you're just focused on the work," Rico says. "All day, from 9 to 5, until you could see the floor of packages was starting to clear."
As the installation phase wound down, scientists from all over Rwanda began arriving in the capital city to be trained by Rebecca, Ben and Lucy.
"The goal of our training is to make sure everyone in a group feels comfortable with the instrument," says Rebecca. "Everyone works on the computer; everyone touches the instrument."
Training presented one last curveball for the team – most of the trainees spoke Kinyarwanda as their primary language, so they had to adapt their communication styles to ensure everyone could follow along. Alfred also helped with translation when necessary.
"When I talk science, I tend to get really excited about it and talk pretty quickly," Ben says. "Rebecca had to pull me aside at lunchtime and tell me 'You're doing really well, but also slow down. I walked away from that first day with an understanding of what I need to do better, and the second session was a lot better."
In the end, all of the newer people gained the experience they needed to earn their pending certifications. Ben and Lucy were equipped to lead end-user training on their own, and Fernando earned his installation certification. During one of their last dinners together, Jerry presented Fernando with one of his Promega Service shirts, part of a time-honored tradition marking the moment a Field Service Engineer completed all of their onboarding requirements.
Though they represented three different teams spread across two continents, the group formed a close bond through their unique experiences.
"It's the people that made it so great," Lucy says. "Because our team was so multinational, it felt great to all come together to support the scientists who needed this technology."
"We were on the same team there," Rebecca says. "It was like our own little Promega family in Rwanda."
A Growing Impact: Beyond the COVID-19 Pandemic
Ten Maxprep Liquid Handlers and ten Maxwell RSC 48 instruments were successfully installed. Twenty people were trained to use the instruments for viral RNA extraction to support COVID-19 testing during the Commonwealth Heads of Government meeting. The order was, by all obvious metrics, a smashing success.
However, these instruments are part of a much bigger story in Rwanda. After the Commonwealth meeting, the Maxprep and Maxwell instruments were distributed to ten genetic research centers located throughout Rwanda. This is part of a decade-long dream to develop the biotechnological infrastructure to empower Rwandan scientists to address other major issues the country faces.
"One of the professors we work with has always said to me that malaria is a way bigger problem in Rwanda than COVID-19," Henk says. "It's still in the research phase, but he says the Maxprep instruments may be useful for that as well."
Research has revealed that asymptomatic carriers of the malaria parasite form an invisible reservoir for mosquito vectors. The professor is proposing a population-wide study to determine how many people are carrying the parasite with no symptoms, with the eventual goal of treating and eliminating this reservoir. The Maxprep instruments would be critical to processing the volume of samples projected to support this research.
Another application has emerged in the large livestock markets of Rwanda. Rift Valley Fever is a viral disease that can be fatal to cattle. Cattle form a critical piece of the Rwandan economy and serve as a cultural and social symbol. To prevent spread of the virus and stem outbreaks, cattle markets now require a negative PCR test for every cow.
The list goes on.
"They're going to implement wastewater monitoring," Henk adds. "Instead of doing a lockdown for the whole country, they want to be able to monitor certain areas of Kigali or different parts of the country. They also want to use them for GMO testing in agricultural products, and our distributor is already testing if the Maxwell will serve that need and if it scan scale up to Maxprep."
The COVID-19 pandemic and the Commonwealth meeting created the means for Rwandan scientists to set up new infrastructure for working with nucleic acids. Looking to the future, the impact of that investment will only grow.
"For me, I can only call this work complete when all the genetic centers are up and running," Henk says. "Currently, all the centers are using Maxwell, some of them are using Maxprep, several of them do not have their Maxpreps running at this time. I have been working with the teams over the past year to make that happen, and we will continue to focus on that goal."
---
Learn more about the Maxprep Liquid handler here, and more Promega technologies for nucleic acid purification here.
Disclaimer:
Maxprep Liquid Handler, Maxwell RSC 48 Instrument, and Maxwell purification chemistry are for Research Use Only. Not for use in diagnostic procedures.
---
The following two tabs change content below.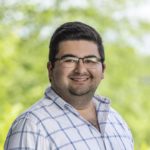 Jordan Villanueva studied writing and biology at Northwestern University before joining Promega in 2017. As a science writer, he's most interested in the human side of science - the stories and people behind the journal articles. Research interests include immunology and neuroscience, as well as the COVID-19 pandemic. When he isn't working, Jordan loves turning sourdough baking into a science. It's just a symbiotic culture of yeast and lactic acid bacteria, right?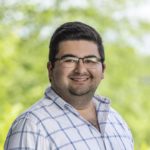 Latest posts by Jordan Villanueva (see all)