The thought of an expensive instrument falling out of use and gathering dust on the shelf is enough to bring a tear to any lab manager's eye. An instrument that once served a key purpose and now functions only as a "paperweight" is a tragic waste of valuable resources. Fortunately, it is sometimes possible to breathe new life into neglected tools and to retrofit or repurpose equipment to meet the new needs that will inevitably arise in a changing lab environment.
Lab instruments can be extremely costly and are usually a serious investment. How then do labs handle the problem where these once integral systems become obsolete in their workflow?
"What we see in a lot of cases is that a customer has something like a liquid handler, for example, an automated system that would be used for a specific purpose at one point in time, and then at some point they move away from doing that particular assay or method on that system, and then the system becomes like a big paperweight," said Sarah Teter, senior applications scientist at Promega. "It's sad to see something so expensive just sitting unused."
Retrofitting or repurposing instruments offers a way of maximizing their utility in the context of your new workflow while also helping automate manual processes to free up time and resources in the lab. "It's a chance for people to consider other ways or other processes in their lab that could put that instrumentation to use, and then also save them time on doing their processes manually," said Teter.  
For labs working with our chemistries or automation platforms that are interested in retrofitting or repurposing a platform which they no longer use, Promega is well equipped to offer support. Teter explains that, for a benchtop instrument like the Maxwell®, new purification chemistries can be used to accommodate new sample types. A Promega representative will be able to help labs looking for new chemistries decide which purification kit will best fit their needs.
Labs looking for solutions involving high-throughput platforms such as a liquid handler from Hamilton, Tecan or Beckman Coulter can also look to Promega for support, provided they are using our chemistries. Promega Field Support Scientists (FSS) offer specialized assistance and help to ensure that labs are properly equipped with the right tools and methods to achieve their objectives. If a lab is looking to adapt a high-throughput automation platform for new needs, FSS can customize scale, desired application and required chemistries.
"The first thing for us is always to understand what a lab is looking to accomplish," said Rick Grygiel, field support scientist at Promega. "For example, say you had a platform that had not been used for nucleic acid purification, but you wanted to start doing that. After we understand that, we work to understand what you already have, what parts and pieces may be needed and provide you with a list you can use to plan your project."
Once the proper equipment is acquired, our FSS team member will help install a method using the appropriate Promega chemistries and provide subsequent training so that staff are comfortable running the newly configured system. From there, we offer ongoing support for troubleshooting.
According to Grygiel, when labs are weighing if they should retrofit or repurpose instruments, they need to consider budget, timeline, sample throughput and staff resources. Knowing your required sample throughput and processing time can help inform what you may need to get an instrument performing properly.
Even beyond the expense of buying a new instrument, lead times to getting your hands on one can be long, and retrofitting might be the better option.
"The nice thing with retrofitting a system is you can minimize your capital cost," said Grygiel. "If you've already invested in an instrument, instead of buying a brand-new instrument, you can buy additional parts and pieces that allow you to bring your old instrument back in service without spending another $150,000 to reacquire what you already have."
---
Looking to retrofit or repurpose one of your instruments? Learn more here or contact us.
If you would like to learn more about how to automate workflows in your lab, visit our resource center.
---
Related Posts
The following two tabs change content below.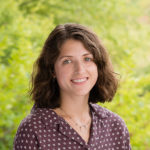 AnnaKay is a science writer at Promega. She studied Life Sciences Communication at the University of Wisconsin-Madison and has written across a range of fields including limnology, veterinary medicine and natural resource management. In her spare time, AnnaKay enjoys reading and writing creatively.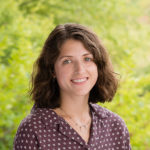 Latest posts by AnnaKay Kruger (see all)