It's officially 2022, Happy belated New Year! A lot of amazing research is trending in science news right now. In particular, take a look at three plant-related papers that discuss interesting research and advancements in plant science.
An Ancient Fruit's Colorful Story
What's pink and prickly on the outside and sweet and fragrant on the inside? Lychee! In the U.S. you may see Lychee being used in bubble tea, ice cream, or cocktails. However, they have much more meaning to the people of China. Lychee is an important tropical fruit that exudes radiancy and flavor. The beloved fruit crop is recorded to have been grown in China for over 2,000 years and was even considered an object of desire in the Tang Dynasty. Now, scientists peer deep into the history of the fruit through sequencing and analyzing both wild and cultivated varieties. They uncovered insights tracing the origin and domestication of Lychee that could be helpful to shape the species' future. Read more about sequencing the lychee genome and important findings in the full article here!
Plant Scientists use Thyme and Oregano to Fight Cancer
Professor of Biochemistry Natalia Dudareva is unlocking the key to the power of plant science. Previous research uncovered these herbs to have anti-cancer compounds that suppress tumor development. However, simply adding it to your favorite pasta sauce isn't enough to gain significant benefit. Dudareva led a team of researchers to explore the biosynthetic pathway of the anti-cancer compounds and understand how they are formed. The team determined that molecular compounds with medicinal properties were found in some herbs, opening the door for potential pharmaceutical use. Learn how Dudareva and her team are providing new targets for engineering high-value compounds in the full article here!
Heat-Proofing Plants Lean on Ancient Defenses
Although warm weather has the potential to boost plant growth, weather that is too warm can cause heat stress and restrict growth. The effects of heat stress on plants go much further than detriments to growth. Heat stress risks destabilizing ecosystems which can drastically reduce crop harvests. In order for plants to protect themselves from proteotoxic stress, they use an ancient molecular defense pathway called the "heat shock response." Researchers at the Technical University of Munich explored the underlying mechanisms of heat stress signaling by focusing on the steroid hormone, brassinosteroid. Read about their discoveries on brassinosteroids' protective abilities and how they apply to agriculture and horticulture in the full article here!
---
Some of the Promega products used in these research studies include the Dual-Luciferase Reporter Assay and RQ1 RNase-Free DNase.
Want to read more reviews of peer-reviewed publications? Check out our In the Literature category here on Promega Connections.
---
Related Posts
The following two tabs change content below.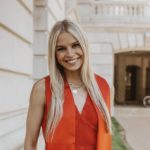 Riley Bell
Riley earned her B.S. in Life Sciences Communication and a certificate in Global Health at UW-Madison. She is a Digital Marketing Coordinator at Promega.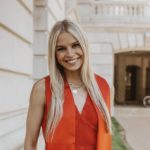 Latest posts by Riley Bell (see all)