When setting up a new research lab, many researchers opt to outfit their new space with the technology and materials that got them through their academic studies. After graduating with his PhD from the University of Wisconsin-Madison, Dr. Tawfiq Alsulami will be traveling with a GloMax® Navigator Microplate Luminometer across the globe to continue his work as Assistant Professor in the Department of Food Science and Nutrition at King Saud University. Dr. Alsulami and his new lab at KSU will be using the NanoBiT® system to develop novel assays for the future of food testing.
Dr. Tawfiq Alsulami answered a few of our questions regarding his upcoming research at KSU and offered a few pieces of advice to new labs. Read the Q&A below:
Tell us about your PhD research at University of Wisconsin – Madison.
My PhD research was focused on developing an easy and fast method for mycotoxin detection in foods. There are few mycotoxins including aflatoxins, ochratoxin, patulin and fumonisins that are produced by certain fungi and posing global food safety issues. The presence of mycotoxins in foods can be only avoided by finding these tiny toxic compounds in foods before reaching the consumers. Promega scientists and I successfully developed highly sensitive and quick immunoassay utilizing NanoBit technology. This method can find and quantify fumonisin B1 with high sensitivity, accuracy, and low food matrix effects.
How has the GloMax® instrument impacted your ongoing research at King Saud University?
To the best of my knowledge, no research has been conducted using NanoBiT® technology or luminescence at King Saud University (KSU). Thus, GloMax® paves a new way to a scientific approach in various subjects. Currently, I am setting up my laboratory and professional team. Once I finish my setting up, I will start my research.
Can you speak to the state of research technology in Saudi Arabia?
Yes, I can. As KSU faculty members, we are always in touch with research related organizations such as King Abdulaziz City for Science and Technology (KACST). In addition, I have been recently assigned as a member of the Scientific Advisory Council for Food Safety at Saudi Food and Drug Authority (SFDA). This would also keep me in a connection with important related entities.
What advice do you have for scientists who are setting up a new research lab?
My first advice is that the scientist leaders must answer very important questions such as why they need to establish a new lab, what they want to achieve and what tools they need to achieve their goals.
Secondly, the scientists should be aware of all law aspects about the country where they want to establish a lab. For example, in the Kingdom of Saudi Arabia any lab must have ISO 17025 laboratory accreditation to be governmentally recognized.
Third, all scientists should work as one team and this can be done through a good business management. Fourth, creativity and novelty should be the main motivation of the scientific team, by which they can represent themselves to the related entities.
---
Read our previous blog post which explores Dr. Tawfiq Alsulami's collaboration with Promega to develop a bioluminescent biosensor that enables simple and rapid detection of mycotoxins in food samples.
Learn how our sensitive, ready-to-use microplate luminometer can maximize your assay performance.
---
The following two tabs change content below.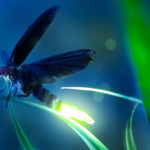 Lindsay earned her B.S. in graphic design at Edgewood College in Madison, WI. She is a marketing specialist for the North American marketing team and manages the branch's social media accounts. Lindsay enjoys illustrating, playing video games, exploring the local food and music scene, and documenting the life of her dog, Marvin.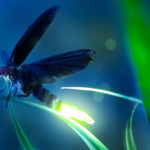 Latest posts by Lindsay Walker (see all)