Today's blog is written by guest blogger Karen Stakun, Global Brand Manager at Promega.
Wise words from a forgetful blue fish are uniting Promega employees during these trying days. Initiated by our VP of Operations as a rallying call to employees and reinforced through a kind gesture from the Hollywood writer and director who dreamed up the fish, I invite you to join Promega as we "Just Keep Swimming."
Those words were uttered by Dory, a blue tang with short-term memory loss, in the 2003 animated movie Finding Nemo. Now a classic, it tells the story of Marlin, an overprotective clownfish, who searches the ocean for his missing son Nemo. Dory is his sometimes-unwelcome companion. Desperate to find his son, Marlin grows exhausted and begins to feel defeated, but Dory will not let him give up. Her motivation is simple yet potent. "Just Keep Swimming."
Setting the Scene
As COVID-19 was emerging in China, Promega began scaling up manufacturing in January to meet the growing global need for testing products. As epidemic became pandemic, and demand quickly became unprecedented, we moved swiftly to increase capacity and add more shifts at our Madison manufacturing facilities, all while ensuring the safety of our employees.
All of this takes dedicated people, especially those on our operations team, working long hours in an atmosphere of global uncertainty. Dedication is in abundance at Promega, as every employee feels a deep commitment to humanity's struggle against this disease. However, Chuck York, our VP of Operations, says he began seeing the team struggle with the never-ending increases in demand. Despite record product totals, it could be demoralizing for a group that prides itself on always being able to deliver what customers need.
That's when Chuck recalled one of his family's favorite movies. "I love the never-give-up aspect of Finding Nemo and in particular the net scene." Toward the end of the movie, Dory and several other fish find themselves caught in a fishing net. With Nemo's help, the fish realize they can turn Dory's mantra into action. They keep swimming together in the same direction and break free of the net.
"I wanted the team to focus on what we could control, doing all we can each day to keep product flowing. And we were and are doing an outstanding job of that. I also hoped to lighten the mood and bring a smile to peoples' faces. Our 'net' is the ever surging COVID-19 demand, but eventually we will overcome if we just keep swimming."
Chuck used Dory's powerful message to rally the Ops team and was able to quickly source "Just Keep Swimming" stickers that found their way on mugs and the covers of laptop computers. The phrase was soon as common among the team as physical distancing and PPE. In emails and in hallways from a safe distance echoed the reminder to "Just Keep Swimming."
Wisdom from the Director's Chair
It was during Promega's first global, all-employee virtual town hall that Chuck concluded his very statistics-filled update by sharing how the operations team had found inspiration in the words of a blue cartoon fish. He looked into the camera on his computer and held up his mug to invite every Promega employee, from every part of the world, to "Just Keep Swimming."
The rest of Promega was, so to say, hooked. That includes me. The moment Chuck said that, I reached for my phone to text an old friend from art school. That friend is Andrew Stanton, who directed and co-wrote Finding Nemo. I wanted him to know how the words he wrote for a beloved character in a children's movie were so powerfully contributing to the efforts of a biotech company working to meet critical product demand during a pandemic.
Andrew is a wonderful guy, and he didn't hesitate to show his support, sending along some photos to remind Promega employees to "Just Keep Swimming." I posted them on Promega's employee social networking site. Employees commented how the kind gesture fueled them. Some recounted how "Just Keep Swimming" has inspired their own families through the years, and especially now during uncertain times.
And Andrew wasn't the only one making movies. Momentum continued to grow at Promega, and employees from around the world, along with their families, even created an all-company video to inspire teams to "Just Keep Swimming." (It's not quite Finding Nemo, Andrew, but if there was an Oscar for love, we'd be a solid contender.)
Epilogue
Of course, we need more than mantras to eventually get us to the other side of this pandemic. It will take science and patience and so much more. But it will for sure require us to work harder than we probably ever have before. We must keep swimming together to brighter days ahead.
For our customers, that means long hours running as many SARS-CoV-2 diagnostic tests as possible, evaluating hundreds of thousands of chemical compounds to find the one that can become a safe, effective treatment for COVID-19, or scouring remote areas of our world to understand what animals host the virus and how the virus jumps from animal to human populations. To support your essential work, our Ops teams are working long hours; our field support teams teams innovating with testing labs; our sales reps are driving products directly to customers; and our IT team is behind the scenes making sure we can stay connected to you and to each other. Every employee supports the effort to get quality products to those who need them.
Importantly though, you, me, all of us, will also need to do our part individually to keep ourselves, our families and our communities as healthy as possible. Promega Chief Medical Officer Ash Anderson advises, "The single act of self-care makes the greatest difference for the health and well-being of all of us."
While distance may separate us, our spirits are united, and we keep pushing forward and never give up. We hope you'll take us up on our invitation to follow the simple yet powerful advice of a small blue cartoon fish. Just. Keep. Swimming.
---
While biotech seemed an unlikely fit for a life-long creative, Karen was fortunate to find a home where creativity is highly valued and thrives in all areas of the business. At Promega, she's found endless creative opportunities:  graphic design, creative team and brand management—even worked on a couple of sculptures on campus. She earned an MFA from the School of the Art Institute of Chicago. She continues to make art, weld, cook, (try to figure out) golf, raise chickens and discover new ways of seeing.
The following two tabs change content below.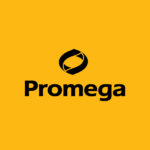 Promega products are used by life scientists who are asking fundamental questions about biological processes and by scientists who are applying scientific knowledge to diagnose and treat diseases, discover new therapeutics, and use genetics and DNA testing for human identification. Originally, founded in 1978 in Madison, Wisconsin, USA, Promega has branches in 16 countries and more than 50 global distributors serving 100 countries.