African Swine Fever is a highly contagious disease caused by the African Swine Fever Virus (ASFV) that can spread among populations of both wild and domestic pigs. While not transmissible to humans, it is passed between pigs through direct contact with bodily fluids or feces, through the consumption of contaminated food or through tick-borne transmission. With a mortality rate nearing 100%, this virus can easily devastate large populations of pigs.
ASFV is extremely resilient and is predominantly carried by wild pigs and soft ticks of the Ornithodoros genus. It can survive extended periods of time in processed meat, and contaminated pig products are a common source of transmission, posing a serious threat to the global pig industry due to rising demand for pork. The consequences of unchecked spread of ASFV can include a disruption in the production and exportation of pork products, job losses and other devastating effects. Among those countries with pig populations vulnerable to the spread of ASFV is the Philippines.
"One of the problems in [the Philippines] is that one of the most prevalent ways that ASFV is spread across pigs is through swill feeding, and this is especially true of backyard farms," said Saubel Ezrael Salamat, a research associate at a Philippine university. Among other things, Salamat studies molecular diagnostics in animal pathogens.
Salamat explains that swill feeding is the practice of feeding food scraps to pigs. Households that rear pigs in their backyard typically feed them with leftovers. Some infected pigs are still slaughtered and sold in the marketplace, and improperly cooked pork with ASFV may be subsequently fed to live pigs as leftovers, resulting in viral transmission from the meat directly to the pigs.
"It's a vicious cycle because eventually these ASFV-infected pigs will be slaughtered (especially if ASFV is undetected), and then sold to the market, and the cycle will continue," said Salamat.
As part of their government-funded study, Salamat surveys pork and pork products that are sold in the markets across the Philippines and uses quantitative Polymerase Chain Reaction (qPCR) to detect ASFV.
"The extent to which this virus persists in pork and pork products, and potentially spreads across the Philippines, are some of the things we're investigating in this study," said Salamat. "ASFV can survive in pork and even in improperly-cooked food and processed pork products, and its survival is something we're measuring, so we're using real-time qPCR in order to detect the existence of the virus in pork and pork products."
Salamat and his team have been using the GoTaq® qPCR System from Promega for preliminary testing, and have also used the ReliaPrep™ Tissue gDNA Kit as one of the kits for DNA isolation. He cites ease of use and readily available technical support as two of the primary reasons for choosing these products.
"The local technical support is superb," said Salamat. "I can call the local Promega distributor, message them, and we can troubleshoot the product quickly, sometimes within the same day."
He also mentions product design, pointing out that, while a seemingly insignificant detail, having the lids fixed to the tubes helps them prevent cross contamination between samples.
"That might seem like a small thing, but for us researchers it helps keep contamination low because we don't have to put the lids somewhere else," Salamat said.
As for what comes next in his research, new research laboratories are slated to open this year, which will eventually serve to address rising diagnostic needs.
"The collective diagnostic capability of the network of Animal Disease Diagnostic Laboratories (ADDLs) in the Philippines needs to be augmented, there's a gap that needs to be filled and we hope to help in filling that gap in diagnostics," said Salamat.
ASFV has not yet been detected in the United States, but the US Department of Agriculture has announced a new outreach campaign to educate pork producers, farmers and veterinarians on the disease to prevent its emergence. They encourage people to be vigilant for the signs, including high fever, diarrhea and vomiting and decreased appetite, and to take steps to enhance biosecurity efforts to prevent transmission.
To learn more about prevention strategies for ASFV, visit the USDA website.
The following two tabs change content below.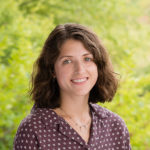 AnnaKay is a science writer at Promega. She studied Life Sciences Communication at the University of Wisconsin-Madison and has written across a range of fields including limnology, veterinary medicine and natural resource management. In her spare time, AnnaKay enjoys reading and writing creatively.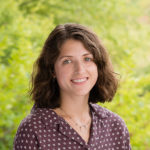 Latest posts by AnnaKay Kruger (see all)