This blog was written by Sebastien Smick, Research Technician in Dr. Jacquin Niles' laboratory at Massachusetts Institute of Technology (MIT)

Our lab is heavily focused on the basic biology and drug discovery of the human bloodborne pathogen Plasmodium falciparum, which causes malaria. We use the CRISPR/Cas9 system, paired with a TetR protein fused to a native translational repressor alongside a Renilla luciferase reporter gene, to conditionally knock down genes of interest to create modified parasites. We can then test all kinds of compounds as potential drug scaffolds against these gene-edited parasites. Our most recent endeavor, one made possible by Promega, is a medium-low throughput robotic screening pipeline which compares conditionally-activated or-repressed parasites against our dose-response drug libraries in a 384-well format. This process has been developed over the past few years and is a major upgrade for our lab in terms of data production. Our researchers are working very hard to generate new modified parasites to test. Our robots and plate readers rarely get a day's rest!
Although we use a variety of luminescent products from Promega, the main workhorse is the Renilla-Glo® Luciferase Assay System. Just about every single one of our parasite-based assays requires it. We use it to monitor for the presence of CRISPR-mediated edits in freshly transfected parasites, as a day-to-day way to check viability of our Plasmodium cultures. Most importantly, we use it to measure fold-change in parasite growth or death when either inducer is withdrawn or when drug pressure is applied. Instrumental in these processes are the two Promega luminometers we have in lab: the Glomax® 20/20 Luminometer (single-tube reader), and the fully-loaded Glomax® Explorer Multimode Microplate Reader which is capable of luminescence, fluorescence and absorbance measurements.
The Glomax® 20/20 has an amazing dynamic range which allows us to screen for edited parasites very early into their transfection period (which is greater than 2 weeks) as well as perform calculations for dilution of even the most robustly-growing lines we have—into the millions of RLU! Additionally, it has been running in our lab non-stop for over 8 years and only requiring minor repairs. We couldn't be happier with it!
We've also had the Glomax® Explorer Multimode Microplate Reader for about 4 years now and it has been an amazing addition to our workflow. When I started here in the lab, we were performing multiple 96-well plate experiments and transferring each well to 1.5ml Eppendorf tubes and reading on the Glomax® 20/20. What a hassle that was! Now, we regularly preform thirty 384-well plate experiments, and it is only possible because of the GloMax® Explorer. The instrument is driven by a Microsoft® Surface Tablet with touch screen which makes the simple and intuitive graphical user interphase easy to use for both the experienced user and the novice. The data files that are generated from each reading let the user see at a glance how the cells performed as they're being measured. The data also lends themselves perfectly to a scripted data analysis pipeline which has made identifying potential drugs and druggable targets a breeze.
If you're interested, check out some of the work we've done where the Renilla-Glo® Luciferase Assay System and the GloMax® Explorer Multimode Microplate Reader are heavily featured.
Publications
Nasamu, A.S. et al. (2021) An integrated platform for genome engineering and gene expression perturbation in plasmodium falciparum. Sci Rep. 11:342
Lu, K. et al. (2020) Phosphatidylinositol 3-phosphate and Hsp70 protect plasmodium falciparum from heat-induced cell death. Elife. 9:e56773
Learn more about our easy-to-use GloMax® plate readers with high sensitivity and broad dynamic range!
Related Posts
The following two tabs change content below.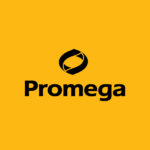 Promega products are used by life scientists who are asking fundamental questions about biological processes and by scientists who are applying scientific knowledge to diagnose and treat diseases, discover new therapeutics, and use genetics and DNA testing for human identification. Originally, founded in 1978 in Madison, Wisconsin, USA, Promega has branches in 16 countries and more than 50 global distributors serving 100 countries.