This post was written by guest blogger Iain Ronald, Director Academic/Government Market Segment at Promega.

My back story is similar to most of you reading this blog, high school education, undergraduate degree then onto a postgraduate degree. However, over 25 years ago during my undergraduate study, I was fortunate enough to work in the lab of Professor Ray Waters studying DNA damage in S. cerevisiae as a model organism and at the time PCR was cutting-edge technology and the PCR license was in full effect. However, there was one company that was fighting the good fight to democratize PCR for the good of the scientific community, Promega.
I became enamored with Promega then, and the next steps in my career were taken with a view to working at this company who, for all intents and purposes, seemed to really care about the progression of science beyond self-aggrandizement.
Now that I am working at Promega in a position where I can bring benefit to our academic community, I have pondered what I can do to equal the disruptive attitude I observed in this company all those years ago when they were fighting the then "big tech" for the enablement of the scientific community.
As time and technology move on, PCR is no longer cutting edge, and Promega R&D scientists have been hugely active over the last 30 years. Indeed this year (2021) we celebrate the 30th anniversary of the release of the first luminescence-based reporter assay. What has resulted is an entire luciferase-based ecosystem that has empowered academics and commercial researchers in an unimaginable number of scientific applications (for more information on luciferase applications, please see the very excellent publication by my colleague Kyle Hooper – Bioluminescence, Applications Guide, published by and available from Promega).
One application of use is in the growing biologic drug research space, particularly when considering targets for Fc effector activity, immune checkpoint modulation, T cell retargeting, cytokine & growth factor signaling and tumor antigen-specific cell killing. These cellular "bioassays" have made a profound improvement to the Pharmaceutical and Biotechnology industries: where true "method of drug action (MOA)" can be elucidated and real interactions tested in a live cell environment; where much more relevant data can be collected, and the pace of biologic drug discovery can be accelerated.
Another area where Promega has taken a leadership position is in the fledgling Targeted Protein Degradation area where my colleague Danette Daniels is arguably one of the most prolific researchers on the topic. Danette is regularly speaking at protein degradation meetings and coined the phrase "degradogram" to describe the plot achievable using Promega technology to measure degradation in a time and concentration dependant manner, something that cannot be done simultaneously with regular ELISA. These applications rely on CRISPR knock-in of the 11 amino acid NanoBiT luciferase complementary tag, HiBiT (for more information on HiBiT – see the HiBiT web page).
Both Bioassays and CRISPR cell lines have a few things in common, firstly, they are fast becoming the gold standard in pharma/biotech drug discovery and assay configuration, and secondly, they are among the most cutting-edge biological tools available for drug discovery and development. Unfortunately, implementing these assays can be beyond the reach of many academic labs due to their relatively high cost.
And so, my opportunity to continue the fight to democratize cutting-edge technologies for the benefit of academic scientists and society was clear.
I wanted to enable the academic scientist with these technologies, and not just these ones, I want to make sure the academic has a first view of all new and cutting-edge technology that Promega produce. And so how was I going to achieve that?
By pioneering a collaborative program promoting access to all Promega cutting edge technology to academic scientists called the Academic Access Program .
The Academic Access Program is currently available to academic researchers in the areas of immuno-oncology, inflammatory response, biologic drug discovery, target engagement, targeted protein degradation, and so on, in fact, if you think your research could benefit from access to Promega cutting edge technology, then I would like to hear from you.
As a member of the AAP you will:
Gain early access to new, cutting edge technology directly from Promega R&D,
Influence technology development with direct interactions with Promega's Advanced Technology Group (ATG) and R&D,
Join or create a new Innovator Network of thought leaders in your field of research with full support from Promega,
Become eligible for travel awards and grants to conferences where the Promega technology will be presented,
Qualify for AAP specific discounts to cutting-edge technologies.
Of course, there is a disclaimer: The AAP is exclusively available for academic and not-for-profit researchers and entities, and the products obtained through the program cannot be used in any form of a profit-making enterprise.
I am proud to be able to bring a program like this to our scientific community and with Promega, support our academic scientists. Through the use of these cutting-edge tools and reagents, we are democratizing cutting-edge technology and supporting the next generation of biological and small molecule drugs able to impact human health quicker and more consistently than ever before.
---
Iain Ronald is a virologist by training, and worked as a post graduate researcher in the Immunology group of Prof. Bryan Paul Morgan and Prof. Gavin Wilkinson, of Cardiff University, researching the introduction of complement regulatory proteins into sites of rheumatoid arthritic swelling via adenoviral vectors. He started his career with Promega as the field application specialist for the South West of the UK in 2007. During his time in the UK branch of Promega, he was head of sales for the academic and government customer groups. More recently he has relocated to Promega HQ in Madison Wisconsin to take up the role as Director for the Global Academic and Government strategic business unit. "We develop programs that will have a significant impact on our academic science community. Our current focusses are: developing and expanding our offering to new and young life scientists beyond products and technologies, to scientific, educational, career advisory, business and mindfulness resources, free at the point of use; rolling out Promega's signature Academic Access Program, where we seek active collaborations with key academics in specific fields and join together in developing tools for unmet scientific needs; and developing a rolling 5-10 year plan where we work toward the goal of developing market leading technologies and secure scientific endeavour for future generations."
---
Related Posts
The following two tabs change content below.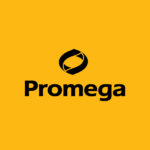 Promega products are used by life scientists who are asking fundamental questions about biological processes and by scientists who are applying scientific knowledge to diagnose and treat diseases, discover new therapeutics, and use genetics and DNA testing for human identification. Originally, founded in 1978 in Madison, Wisconsin, USA, Promega has branches in 16 countries and more than 50 global distributors serving 100 countries.