Each year, on June 15, we celebrate Nature Photography Day. This globally recognized day was designated by the North American Nature Photography Association (NANPA) to embrace the value of nature and encourage the enjoyment of nature photography.
Photography helps us explore the natural world and advance conservation efforts to protect plants, nature, and wildlife both locally and globally. One of the great things about Nature Photography Day is that you can participate wherever you are, with whatever equipment you have—nature is all around us!
Ways to Celebrate Nature Photography Day
Whether you've never captured nature or you're a professional photographer, there are many ways to celebrate this Nature Photography Day. Here are a few suggestions:
Take your own photographs: Capture a quick iPhone image outside your home or dedicate more time in your day to finding the perfect composition.
Research and learn more about your environment and its natural history including the plants, wildlife, and land.
Examine nature photography work: Search online, visit a gallery, or find a book with inspiring photographs of nature.
Promega Employee Photography
To help inspire your happy snapping adventures enjoy some of the incredible nature photography work by Promega employees!
The world is overflowing with natural beauty. Bring yourself closer to Earth this Nature Photography Day and explore the world from a different lens. ;)
---
Read more about how we encourage creativity, build connections and empower employees at our Corporate Responsibility Website.
---
Related Posts
The following two tabs change content below.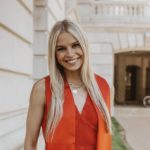 Riley Bell
Riley earned her B.S. in Life Sciences Communication and a certificate in Global Health at UW-Madison. She is a Digital Marketing Coordinator at Promega.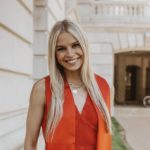 Latest posts by Riley Bell (see all)