Rectal cancer cases are rising in young adults (1). Typically, these cancers are treated with a multipronged approach that includes chemotherapy, radiation and surgery. These treatments show complete response in approximately 25% of patients and come with a long list of toxic side effects and life-altering complications including negative effects on bladder and bowel function, sexual health and fertility issues (2).
Approximately 5–10% of rectal cancers have deficiencies in their mismatch repair mechanisms (dMMR), and these cancers tend to be less responsive to standard chemotherapy treatments (2). Tumors are identified as dMMR using either immunohistochemistry (IHC) to detect the presence or absence of the major mismatch repair proteins, or by molecular testing for high-frequency microsatellite instability (MSI-H), the functional evidence of dMMR . These tumors often have somatic mutations that produce "foreign" proteins that can be detected by the immune system. As a result, these tumors are effective at priming an immune response and tend to respond well to immune checkpoint therapies such as PD-1 blockade treatments. Immune checkpoint blockade, or immune checkpoint inhibitor, therapies are a revolutionary, and relatively new, approach to treating cancer. Some tumors express immune checkpoints to prevent the immune system from producing a strong enough immune response to kill the cancer cells. Immune checkpoint blockade therapies work by blocking immune checkpoint proteins that act to negatively regulate the immune system through the PD-1 pathway. When these checkpoint proteins are blocked, the body's T-cells can recognize and kill the cancer cells.
The promise of these therapies was highlighted recently in a study involving patients with stage II or III dMMR rectal cancer who were treated with an anti-PD-1 monoclonal antibody (dostarlimab; 2). Following a 6-month course of treatment, 12 out of 12 (100%) patients showed a clinical complete response. This means that they showed no evidence of residual disease by digital and endoscopic examination or by MRI. Also of note was the absence of any severe side effects. None of the 12 patients experienced any side effects that were classified as grade 3 (those that significantly impacted a person's ability to do basic activities like get dressed or eat). The most common side effects were rash, itchy skin, fatigue and nausea.
To date, all 12 patients who have completed the 6-month PD-1 inhibitor treatment remain cancer-free (6 to 12 months after completing treatment) and none have needed to undergo any further treatments such as chemotherapy or surgery. The study is ongoing, with a goal of enrolling 30 patients. Although these results are promising, the authors note that the study size is small. These results would need to be replicated using a much larger number of participants from diverse racial and ethnic backgrounds.
Immunotherapies such as PD-1 blockade treatments are an exciting new area for cancer treatment. These therapies offer hope for effective cancer treatments that minimize or eliminate the need for treatments that are associated with long-lasting, and sometimes life-altering, side effects. This study highlights the importance of understanding the genomic profile of tumors prior to implementing a course of treatment. Testing tumors for dMMR/MSI and using this information to help guide patient care and treatment could help improve the treatment outcome and the patients quality of life. This is an exciting time to be involved in cancer research. The always-elusive 'cure' feels closer than ever.
References
Siegel, R.L. et al. (2022) CA Cancer J Clin 72, 7–33.
Cercek, A. et al. (2022) N. Engl. J. Med. (epub ahead of print June 5, 2022).
The following two tabs change content below.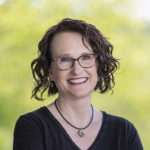 Kelly earned her B.S. in Genetics from
Iowa State University
in Ames, IA. Prior to coming to Promega, she worked for biotech companies in San Diego and Madison. Kelly lives just outside Madison with her husband, son and daughter. Kelly collects hobbies including jewelry artistry, reading, writing and knitting. A black belt, she enjoys practicing karate with her daughter as well as hiking, biking and camping.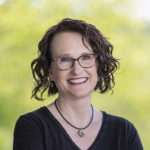 Latest posts by Kelly Grooms (see all)