John Longshore admits that he was not a big Promega customer before the COVID-19 pandemic. His team uses a wide variety of suppliers to assemble the types of testing protocols needed to serve over 50 hospitals. However, when he began to face supply chain disruptions in early 2020, he needed a supplier he could depend on to support the rapid scale-up of COVID-19 testing, and Promega rose to the occasion.
"When we started working with Promega for bulk isolation reagents, our ask was, 'Can you supply us with 15,000 isolation reagents per week?'" John says. "The answer was yes, and we have gotten everything we've asked for on the dates that it was promised."
Scaling Up COVID-19 Testing
John has been running molecular pathology labs for 25 years. Today, he is the Director of Molecular Pathology for Atrium Health, a system of hospitals spread throughout the southeastern United States. He manages the system's core molecular lab, which handles genetic testing, hematologic and solid tumor oncology, and infectious disease testing.
By February 2020, John knew that his team would soon be asked to process COVID-19 tests. At that point, all testing was performed in public health labs or at CDC facilities, but John's team decided to develop an in-house assay based on the WHO protocols before it was needed. They anticipated demand similar to what they had seen during the 2009 H1N1 flu pandemic.
John's lab started testing for COVID-19 on March 7 using their in-house assay. They soon added assays from Roche and Luminex, eventually accumulating seven different assays throughout the system. At first, they were only seeing 1–5 samples per day. That quickly grew to 50–100, with fewer than 10 positive tests per day. By the end of March, they were processing 2,500–3,000 tests per day and reporting hundreds of positive results. Compared to 2019, the lab has nearly doubled the number of diagnostic tests performed, and they've added 10 new employees to a team that was already operating 24/7 before the pandemic. They felt prepared to handle the ramp-up in testing, but everything changed when supplies started to disappear.
Implementing the Maxwell® HT Viral TNA Kit
Some of the COVID-19 diagnostic tests had built-in nucleic acid isolation. Others required a separate step to purify the viral RNA from patient samples. A shortage of these reagents led John to implement the Maxwell® HT Viral TNA Kit in his lab.
"We've had supply interruptions here and there over my 25 years in this business, but never anything like this," he says. "For the past ten years, everyone in large diagnostic labs has been talking about efficiency, lean management, and just-in-time delivery. That backfires when you're facing a pandemic of this scale."
When they started having issues keeping up with their existing platforms, John's lab installed a Hamilton STAR liquid handling system to process more extractions. He connected with Scott Toman, Director of Clinical Sales at Promega, about ordering large volumes of purification reagents. At that point, demand for Promega products related to viral testing was increasing 10- to 100-fold. By applying Quick Response Manufacturing principles, Promega kept up with the demand and continued to meet customer needs despite uncertain circumstances. Scott promised John that Promega could supply them enough kits to process 15,000 samples every week.
"I thought, this will go well for a while, but I'm sure at some point they'll have shortage. Maybe we'll miss a shipment, or we won't get as much as we requested. That has not been the experience at all. It has been very consistent all along," says John.
The Maxwell® HT Viral TNA Kit uses magnetic separation to purify DNA and RNA from sample types such as plasma, serum, and universal transport medium. With this system, they're able to process four 96-well plates in approximately two and a half hours. Maxwell® HT kits are platform-agnostic, and Field Support Scientists (FSS) are available to help adapt protocols and program instruments. With support from Field Support Scientist Rick Grygiel, John's lab was able to quickly implement the chemistry on their new liquid handler.
According to John, the value of the Maxwell® kit goes beyond just its convenience and availability. His team has been impressed with the results they've been getting with the new system.
"It's very challenging to have something that can function in a high-throughput instrument while maintaining high yields and purity, without any carryover or contamination," John says. "But Promega has met that need and we've been extremely happy with the reagents we've received."
Ending the Pandemic
Over the past few months, John has diversified his suppliers, including sourcing the same materials from multiple vendors in case one is disrupted. He says that their reagent supply is stable, but plastic materials such as plates and pipette tips are getting difficult to find. Despite some backorders, John believes his team is well-prepared to handle the coming months as the pandemic continues to evolve.
"My crystal ball is relatively fuzzy at the moment, so I can't really predict anything," John laughs. "We've been doing this for many months now – much longer than we originally anticipated. I won't predict exactly what our testing will look like in the coming months, but I do think we're very well prepared."
As COVID-19 continues to spread, Promega is supplying crucial tools to researchers and testing labs around the world. For more information about how Promega is supporting efforts to end the COVID-19 pandemic, explore our resources for SARS-CoV-2 Serology and PCR Testing.
---
---
Related Posts
The following two tabs change content below.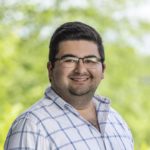 Jordan Villanueva studied writing and biology at Northwestern University before joining Promega in 2017. As a science writer, he's most interested in the human side of science - the stories and people behind the journal articles. Research interests include immunology and neuroscience, as well as the COVID-19 pandemic. When he isn't working, Jordan loves turning sourdough baking into a science. It's just a symbiotic culture of yeast and lactic acid bacteria, right?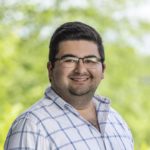 Latest posts by Jordan Villanueva (see all)