A recent article published in Cancers demonstrates a new method for targeting glial cells using a lentiviral packaging system that incorporated Zika virus envelope proteins. By using the reporter gene firefly luciferase, researchers demonstrated that a pseudotyped virus could infect cultured glioblastoma cells.
Introduction
Viruses enjoy a fearsome reputation. SARS-CoV-2 is only the latest infectious agent that has garnered attention by becoming a worldwide pandemic. Even the viral name suggests that SARS-CoV-2 was not the first of its type [SARS-CoV is the virus behind the severe acute respiratory syndrome (SARS) that spread worldwide in the early 2000s]. There are many different families of viruses (e.g., coronavirus for SARS-CoV-2 or lentiviruses for HIV-1) and each show a preference to the cell types they want to infect. By investigating the life cycle of viruses to better understand their mechanisms, researchers can discover new opportunities that may be exploited.
In 2015 and 2016, the virus that concerned health authorities was Zika virus (ZIKV). While this virus generally caused mild disease, the babies of women who were infected during pregnancy were at increased risk for microcephaly and other brain defects. These defects were traced back to Zika virus infecting nerve tissue, specifically, glial cells. This discovery provided an opportunity to explore how Zika virus might affect the brain tumor, glioblastoma multiforme (GMB), especially the glioblastoma stem cells (GSCs) that resist conventional treatment and contribute to the poor prognosis for GMB. Studies suggested that Zika virus infection prolonged survival in animal glioma models and selectively killed GSC with minimal effects on normal cells. In fact, the molecules used by ZIKV to enter cells were predominantly found on tumors, not normal cells. Knowing that the ZIKV envelope proteins prM and E provide the target specificity for glial cells, Kretchmer et al. wanted to explore if ZIKV envelope proteins substituted in lentivirus packaging systems would be able to enter glioblastoma cells.
Assembling and Testing the Zika Virus (ZIKV) Pseudovirus
To create a ZIKV pseudotyped virus, an HIV-1 vector expressing firefly luciferase (HIVluc) was cotransfected with four different prME expression vectors. This process, called viral pseudotyping, would result in the assembly of viral particles that had ZIKV envelope proteins but contained HIV-1 nucleic acid. Luciferase activity correlated to viral expression in transfected cells and determined the optimal protocol to use for generating infectious viral particles. The infectiousness of ZIKV pseudotyped HIVluc particles were tested in Vero-B4 cells using firefly luciferase to monitor infection efficiency. The ZIKV pME-Z1 expression vector generated the highest luminescence and was selected for use in subsequent experiments.

Vero cells are standard cells used for testing viral particle infectivity generated from a packaging system. How would ZIKV pseudotyped virus particles fare when tested for viral entry using glioblastoma cell lines? When the ZIKV pseudoviruses were tested in Vero-B4 cells and two different glioblastoma cell lines (U87 and 86HG39), all three cell lines showed luciferase expression above background, compared to control expression levels. This indicated that the ZIKV pseudotyped viral particles were able to infect cultured glioblastoma cells.
Most of the ZIKV pseudovirus work used a two-vector HIV-1 system, one vector expressing the ZIKV envelope proteins and the other an HIV-1 vector that contained the reporter firefly luciferase. A three-vector lentivirus system provides space for delivering gene-based treatment into cells by moving the gagpol viral packaging genes onto a separate vector. When the ZIKV envelope protein vector was used in this three-plasmid system, Vero-B4 and U87 cells were infected at similar levels but the luminescence for 86HG39 cell was much lower but still above background. All three cell lines were infected at a similar level when using the vesicular stomatitis virus G (VSV-G) envelope protein in the lentivirus packaging system. Kretchmer et al. suggested that the lack of a viral accessory protein in the lentiviral system compared to the HIV-1 packaging system might account for the difference in the 86HG39 glioblastoma cell line.
Learn more about our products to support Viral Research, Vaccine and Therapeutic Development.
Summary
As a proof of principle, the work published in Cancers demonstrated that substituting Zika virus envelope proteins in HIV-1 and lentiviral packaging systems created pseudotyped virus that were able to infect glioblastoma cultured cells. With additional research, this system could be refined into a tool that offers hope for those diagnosed with glioblastoma multiforme tumors.
Reference:
Kretschmer, M., Kadlubowska, P., Hoffmann, D., Schwalbe, B., Auerswald, H. and Schreiber, M. (2020) Zikavirus prME envelope pseudotyped human immunodeficiency virus type-1 as a novel tool for glioblastoma-directed virotherapy. Cancers 12, 1000. https://doi.org/10.3390/cancers12041000

Related Posts
The following two tabs change content below.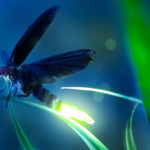 Sara is a native Wisconsinite who grew up on a fifth-generation dairy farm and decided she wanted to be a scientist at age 12. She was educated at the University of Wisconsin—Parkside, where she earned a B.S. in Biology and a Master's degree in Molecular Biology before earning her second Master's degree in Oncology at the University of Wisconsin—Madison. She has worked for Promega Corporation for more than 15 years, first as a Technical Services Scientist, currently as a Technical Writer. Sara enjoys talking about her flock of entertaining chickens and tries not to be too ambitious when planning her spring garden.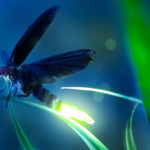 Latest posts by Sara Klink (see all)