Imagine you are a high school student living in a community devastated by gun violence and death. In the U.S., this could be one of many communities, but it happens to be Baltimore which had 301 deaths due to gun violence in 2017 (with a per capita rate well above other large cities). Then imagine you were part of an organization within that community that helped you, along with other students, gain knowledge and skills to come up with a viable solution to the problem using synthetic biology.
This is exactly how the Baltimore Bio-Crew came up with their iGEM project, Coagulance Rx. The Baltimore Bio-Crew decided to tackle this community issue head-on. One team member, Mercedes Ferandes, reflected, "Living in Baltimore City, I have not only witnessed gun violence in front of me, but have had family members and friends die from it. I wanted to try to decrease the amount of deaths by gun violence using iGEM."
After some research, they discovered that many of the gun violence deaths were due to blood loss and could have been prevented. The impoverished neighborhoods where this violence occurs lack the resources to provide timely emergency medical treatment. Many of these deaths can be attributed to delayed arrival of emergency response teams—wait times for an ambulance can be over an hour.
Although there were several contributing factors beyond their control, the team wanted to address this problem by focusing on blood clotting and how it could be helpful as a quick temporary treatment for open wounds. This solution could offer a reliable, cost efficient way to save lives by slowing or stopping blood loss until a victim could get medical attention. The team decided to pursue the use of snake venom after coming across some previous iGEM projects that had used it for clotting. Team member Henry Ryles pointed out that the need for snake venom powerful enough to clot blood quickly led them to choose the venom of the Russell's Viper
(Daboia russelii).
The Bio-Crew used synthetic biology to engineer E. coli that would produce Russell's Viper Serine Protease, an enzyme derived from the venom of the Russell's Viper which causes blood to coagulate quickly. The team proposed taking that protein and embedding it in bandages that could be distributed to the public to help stop bleeding in emergency situations. To localize the coagulation and prevent complications for individuals suffering from heart disease or other conditions complicated by invasive blood clots, the team also enhanced expression of tissue plasminogen activator (tPA), an enzyme that causes coagulated blood to degrade.
I had the privilege of watching the Baltimore Bio-Crew present their project at the iGEM Giant Jamboree a few months ago. It was amazing and I was not surprised in the least when they won the award for the Best High School Presentation (along with a bronze medal). The passion they had for helping their community was apparent to everyone in the room that day.
One of the most inspiring things about the Baltimore Bio-Crew is that it is comprised of high school students striving to affect measurable change in their violence-stricken community. Brought together by their love of science, the team is made up of 18 students from Baltimore and neighboring communities. They meet weekly at the Baltimore Underground Science Space (BUGSS) community laboratory.
BUGSS is a public laboratory for people from all walks of life to come learn about and practice biotechnology through classes, seminars and community projects. Their mission includes working to forge connections between biology, art, engineering and public policy. BUGSS has sponsored Baltimore Bio-Crew iGEM teams since 2015 by providing their facility and resources, as well as mentorship from professional scientists.
This program began when several high school students approached BUGSS looking for a lab in which they could conduct their iGEM project. According to Lisa Scheifele, the Executive Director at BUGSS, iGEM has now become integral to who they are as an organization. "Each year we expand the number of student members and try to include students who wouldn't have other opportunities to engage in this level of high quality, student-centered science."
The iGEM team has helped BUGSS to remain focused and connected to the immediate community through recent projects that have all aimed to address needs in Baltimore. In fact, the Baltimore Bio-Crew is a part of a larger network of nonprofits and creative community spaces within Baltimore city, who are committed to resolving issues that disproportionately affect their community. Their hope is to remediate these community issues through a scientific approach by inspiring solutions that address the multifaceted symptoms of health disparities and other systemic issues that directly impact the city.
I think the real value of the Baltimore Bio-Crew is the effect the experience has on individual team members. The confidence they gained was apparent in all their interactions at the Giant Jamboree, especially their presentation. This impact was also at the top of the minds of a few team members I interviewed when they reflected on what they gained from participating in iGEM:
"Week by week, I learned my way around the lab and not be afraid to ask questions. We all made mistakes, but making mistakes is just a step in the process of becoming an expert. During the process of researching and experimenting in the lab, I learned much more than I could in school. It provided a new experience that bolstered my passion for science in addition to being an inspiration for solving real world problems." – Jocelyn Choo
"The wiki was to be programmed by hand in HTML, CSS, and JavaScript, which no one on the team knew. [We] pretty much taught ourselves how to program and code the wiki…However, we did [gain] some pretty invaluable knowledge. iGEM taught me about a field of study that I barely knew existed. I learned graduate level scientific procedures as a high schooler, and it has totally changed my view of the world" – Henry Ryle
"Being in iGEM has allowed me to not only fall in love with science, but it has allowed me to figure out how to develop innovative and creative solutions to pressing problems in my city. This experience has helped solidify my goal to be an MD or an MD/PhD…to continue my passion of helping undeserved communities. In the long run, I hope to become an advocate, doctor and researcher for Baltimore City." – Mercedes Ferandes
Participating in iGEM has helped these students understand the value of applying science to real-world problems and find ways to do that in their own community. The Baltimore Bio-Crew is a shining example of what is possible when we open our minds to innovative approaches to solving complex problems. Their passion exemplifies what is desirable and necessary in the next generation of scientific leaders—I can't wait to see what they do next.
Learn more about how you can get support for your iGEM project at our website.
The following two tabs change content below.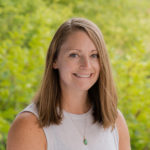 Darcia is a Content Lead at Promega. She earned her BS in Secondary Education at the University of Wisconsin Oshkosh, with minors in Biology and Spanish, and her MS in Biotechnology at the University of Wisconsin Madison. She is passionate about sharing scientific knowledge with all audiences, including her family and friends—whether they have solicited the lesson or not! In her free time, Darcia enjoys reading, playing volleyball, eating delicious food and cheering for the Chicago Cubs.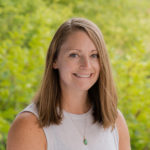 Latest posts by Darcia Schweitzer (see all)