Long noncoding RNAs have been shown to regulate chromatin states, transcriptional activity and post transcriptional activity (1). Only a few studies have observed long non-coding RNAs modulating the translational process (2). The noncoding RNA BC200 has been shown to inhibit translation by interacting with the translation initiation factors, eIF4A and eIF4B.
To characterize how BC200 translational inhibition could be controlled, a variety of RNAs were transcribed/translated in vitro using the TNT system (Cat. #L4610) from Promega. To each transcription/translation reaction, BC900 RNA, hnRNPE1 and hnRNE2 proteins were added. Inhibition of BC200 activity was noted when proteins were successful expressed (3).
Literature Cited
Sosinska, P et.al. (2015) Intraperitoneal invasiveness of ovarian cancer from the cellular and molecular perspective. Ginekol. Pol. 86, 782–86.
Geisler, S. and Coller, J. (2013) RNA in unexpected places: long non-coding RNA functions in diverse cellular contexts. Nat.Rev. Mol. Cell. Bio. 14,699–12.
Jang, S. et. al. (2017) Regulation of BC200 RNA-mediated translation inhibition by hnRNP E1 and E2. FEBS Letters. 591, 393–5.
The following two tabs change content below.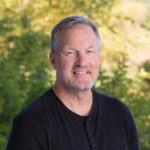 Gary earned his B.S. in Bacteriology, UW-Madison in 1982. From 1982–1986 he served as Research Tech at UW-Madison. From 1986 to the present Gary has been with Promega Corporation serving in many capacities including as the very first editor of Promega Notes. He was also Manager Tech Services and Training, Product Manager Restriction/Modifying Enzymes, Product Manager Protein Analysis, and is now Sr. Product Manager for Protein Analysis products.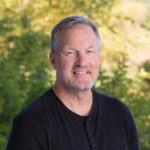 Latest posts by Gary Kobs (see all)