Chicken eggs are widely found in most grocery stores. They are a cheap and unassuming source of protein, easy to cook as you desire (e.g., fried, scrambled, hard boiled) or use as a binder for other food items (e.g., meatloaf, cakes, cookies). One reason I keep laying hens myself is not only for fresh eggs but also to have egg shells other colors than white, the predominant color sold in US grocery stores. However, did you know that these humble eggs have uses that don't end up in the stomach and instead, are a feast for the eyes? I was introduced to the concept of egg tempera, a medium used for painting, by my colleague, Karen Stakun, artist and manager of our graphics department during a discussion about chickens. I was intrigued by the concept.
Egg Tempera Through the Ages
Humans have used egg tempera as a medium for millennia. In fact decorations on Egyptian sarcophagi were painted using egg tempera. However, it is the early Renaissance in which egg tempera was widely used by artists including Fra Angelico, Michelangelo, Botticelli and Raphael. Unlike oil paintings that need to be touched up due to fading, the images painted using egg tempera have not faded or altered in the time since applied by the artist. Why have the colors lasted so long? Fred Wessel, a modern artist who paints with egg tempera and teaches others how to paint in the medium, explained that artists used semiprecious stones and earth pigments to create the colors. The binding between the egg and the ground up stones and pigments applied in many thin layers means these images endure. Yes, using egg yolk as the binding agent in paint ends up creating a long-lasting, nonfading image that is water-resistant once cured, which takes a year.
Unique Qualities of Egg Tempera
Egg tempera is comprised of egg yolk mixed with water in about a 1:1 ratio and then blended with dry pigments to create the paint. Consequently, the egg-based medium is applied as a thin layer that dries quickly. In addition, egg tempera needs to have a solid surface onto which it is applied. Once dried, egg tempera is rigid, and a flexible panel like canvas means the dried tempera would crack and flake off. But with a rigid and absorbent surface, the egg tempera adheres and creates a base onto which the final painting can be displayed unchanging through the ages (if protected from water, varnish and dog tongues).
The thin medium of egg tempera means that the color you see is a composite of the many thin layers of medium applied to the absorbent panel. Fred Wessel compared the translucent nature of egg tempera painted in many layers as "looking through stained glass windows". Thus, our perception of the color is based on the paint choices made by the artist in building up the layers of egg tempera during composition, not a single color made with egg yolk and pigment.
Not only does the thin medium of egg tempera build up to a composite color, the layers lend a softness to the light we perceive, a semitranslucent quality that other painting media cannot offer. A long-lasting medium "like iron" as Fred Wessel describes it that stays true to its color through millennia seems like a great way to be remembered. Maybe those early Renaissance painters were onto something.
Why was Egg Tempera Surpassed by Oil Paints?
Despite the beauty of egg tempera paintings, colored by semiprecious stones and gold, there were drawbacks. Because egg tempera was applied in thin layers, it was a time-consuming, tedious process to complete one image. For example, a 24 × 30 inch panel could take 3–4 months to complete. In contrast, an artist could use oil paints to finish an image three times larger in 3–4 weeks.
Egg tempera dries quickly, meaning if you want to redo part or all the panel, you will need to scrape off the paint down to the surface of the panel. Oil does not dry much so if you did not like the look of a portion of the painting, the oil medium was easily removed and redone.
Unlike egg tempera that needed to be applied in layers to produce the final color composition, oil paints were mixed and applied as the final pigment color. Because oil-based paints offered more flexibility, rather than using prepared rigid panels to create the right surface as needed for egg tempera, a stretched canvas could be used to hold the image without cracking or flaking. Each of these attributes contributed to oil paints replacing egg tempera during the Renaissance.
Egg tempera holds its color over time so what you see with paintings from Renaissance artists like Michelangelo, Botticelli and Raphael is the actual color applied by the original artist. Lasting beauty that comes from the humble egg yolk without the need for touch ups like those required for oil paintings? Incredible!
Acknowledgements
Many thanks to Fred Wessel for taking the time to discuss egg tempera and what inspired him to use the medium in the modern age. See examples of his work and learn more about the artist at fredwessel.com
Egg Tempera Resources
Introduction to Egg Tempera
Artists Network article on the Method Fred Wessel Uses with Egg Tempera and Gold Leaf
The following two tabs change content below.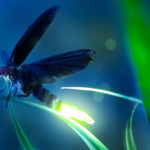 Sara is a native Wisconsinite who grew up on a fifth-generation dairy farm and decided she wanted to be a scientist at age 12. She was educated at the University of Wisconsin—Parkside, where she earned a B.S. in Biology and a Master's degree in Molecular Biology before earning her second Master's degree in Oncology at the University of Wisconsin—Madison. She has worked for Promega Corporation for more than 15 years, first as a Technical Services Scientist, currently as a Technical Writer. Sara enjoys talking about her flock of entertaining chickens and tries not to be too ambitious when planning her spring garden.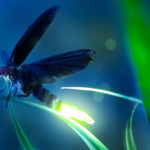 Latest posts by Sara Klink (see all)