The BioPhamaceutical Technology Center Institute (BTC Institute) is a non-profit organization that provides opportunities for people of all ages to learn about life science and biotechnology. This summer, BTC Institute hosted a variety of programs supporting teachers, potential first-generation college students, and many other groups. Each program supports an overall goal to support scientific understanding in our community.
A Celebration of Life: Being Healthy on Earth and In Space
BTC Institute has collaborated with the African American Ethnic Academy in Madison, WI for over 25 years to offer a summer science program for upper elementary and middle school students. This year, A Celebration Of Life XXVI welcomed 13 students from grades 4-8 every morning for two weeks. Students made ice cream, engineered water filtration devices, and used bioluminescence to learn about preventing the spread of germs. Outside the lab, the students learned tai chi from a Promega employee and toured the Promega culinary garden. Along the way, students learned about historic and contemporary STEM professionals of color associated with each focus area, including astronaut Victor J. Glover and teen entrepreneur Nabil Hamdan.  
Biotechnology: The Basics Teacher Workshops
Biotechnology: The Basics invites teachers to explore the fundamentals of biotechnology and deepen their skills in lab prep. This year, 21 teachers from 8 different states attended the course either in-person or virtually. The goal of the course is to help teachers integrate biotechnology into their curriculum by practicing basic lab skills such as micropipetting and PCR, as well as exploring hot topics such as NASA and COVID-19. To support teachers who often have limited funds for professional development, the courses are offered at no charge and stipends are available through an application. Biotechnology: The Basics receives support from the Wisconsin Space Grant Consortium.
Urban League of Greater Madison STEAM Camp
In August, 45 middle school students participating in the Urban League of Greater Madison STEAM Camp stopped by BTC Institute to learn about bioluminescence. The free program gives campers the opportunity to spend a week learning about careers science, technology, engineering, art and mathematics from Madison-area businesses and organizations. At BTC Institute, campers painted with both fluorescence and phosphorescent paint, then illuminated their art with blacklights. After the activity, they learned how bioluminescence is used in both nature and scientific research.
PEOPLE Program Pre-College Enrichment Week
The University of Wisconsin Precollege Enrichment Opportunity Program for Learning Excellence (PEOPLE) invites low-income and potential first-generation college students to prepare for college and degree completion. This summer, 35 high school students came to BTC Institute to learn about RNA isolation and the COVID-19 diagnostic workflow. Amy Prevost, Director of Scientific Courses at BTC Institute, gave a presentation on coronaviruses and SARS-CoV-2 diagnostics, then led an activity separating iron filings from a mixture to simulate affinity purification. Students learned about the science behind PCR-based COVID-19 testing, including an overview of the different types of PCR.
---
To learn more about BTC Institute programs, visit btci.org.
---
The following two tabs change content below.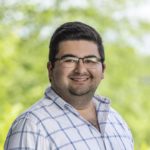 Jordan Villanueva studied writing and biology at Northwestern University before joining Promega in 2017. As a science writer, he's most interested in the human side of science - the stories and people behind the journal articles. Research interests include immunology and neuroscience, as well as the COVID-19 pandemic. When he isn't working, Jordan loves turning sourdough baking into a science. It's just a symbiotic culture of yeast and lactic acid bacteria, right?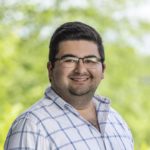 Latest posts by Jordan Villanueva (see all)