"What I've learned in science is that we don't do things alone. Everything is connected," says Marcos da Silva Regueira Neto.
Marcos is a post-doctoral research at the Federal University of Pernambuco in Recife, Brazil. His project is part of a large interdisciplinary study, so he is no stranger to collaboration and welcomes opportunities to gain knowledge outside his specialty. Earlier this year, Marcos travelled nearly 5,000 miles to take advantage of one such opportunity.
In May 2022, Marcos and eight other young Brazilian scientists spent a week in the United States experiencing a unique behind-the-scenes dive into Promega. Their trip included stops in New York City, Madison, and Chicago. For most of the students, this was their first look into new areas where science could lead them.
"I've spent most of my life in academia," Marcos says. "I want to see the other side – the industry side. I want to learn new things and expand my knowledge."
Over the course of a week, the students presented their research project to Promega leaders, got hands-on experience with emerging technologies alongside the scientists who invented them, and played with human-sized proteins in a virtual reality space.
They also took a picture with a six-foot duck.
Brazil Young Researcher Award
The Brazil Young Researcher Award was launched by Promega Brazil to recognize early-career scientists doing exceptional research using Promega products. To compete, students submitted short video presentations on their projects. A panel of judges selected ten finalists, which were then voted on by an audience of academic researchers. These finalists were awarded a truly unique opportunity – they would travel to the United States to tour Promega, connect with scientists of all backgrounds, and experience new technologies that could impact their research.
The students arrived in Madison on Monday, May 30 and got down to business almost immediately. Their first night in Madison, the group piled into a hotel room in sweatpants and pajamas to practice the presentations they would be delivering in symposium the next morning.
"I was a little bit anxious – I woke up at 4am," says Dominique Rubenich, a PhD student at the University of Health Sciences of Porto Alegre. Dominique opened the symposium with a talk on targeting CD73 with immunotherapy as a cancer treatment. "This was my first time giving a seminar, and I tried not to think about it too much. After I presented, I talked with some of the Promega scientists and they were so approachable. I felt like I could talk to them like equals. It felt good."
The symposium covered topics ranging from immunotherapy to greenhouse gas emissions. Sao Paulo State University student Noemia Aparecida Partelli Mariani presented on her work with mouse models to develop a male contraceptive. Rebeka Cataldo Fanti, a student from University of Campinas who has collaborated extensively with a Promega research group led by Matt Robers, described how she is using NanoBRET™ technology to screen compounds in live bacteria cells. Matt attended her talk, and afterwards they met in person for the first time.
For a full recap of the research symposium, check out the blog "Promega Highlights Innovative Work with Brazil Young Researcher Award"
Embracing Innovation and New Technology
The week got a bit easier for the students after the symposium. Tuesday afternoon, it was their turn to be the audience for a second series of presentations focused on psychedelics. Stevens Rehen, a neuroscientist from the Federal University of Rio de Janeiro, described his work to develop new models for studying the effects of psychedelic molecules in human brain cells. Alex Sherwood, a research chemist from the Usona Institute, followed that up with a presentation on the process of scaling up small molecule manufacturing. Promega VP of Research Poncho Meisenheimer closed the afternoon with a talk on the future of psychedelic medicine as well as his perspective on the most exciting emerging fields of innovation.
"The presentations on psychedelics were so far from what I currently study," says Dominique. "But they were still so interesting. It's such innovative, creative work. I spent the talk trying to see if I could draw connections between what they were doing and my own project."
Of course, the fun part of science isn't just sitting and listening. The group participated in two labs directed by the Scientific Training group. One session focused on HiBiT protein tagging using CRISPR/Cas9. In the second, Research Scientist Dan Lazar led the group through the Lumit™ Cytokine Immunoassay.
"Dan said that everyone got an A on the assay," says Douglas Alfradique Monteiro from the Federal University of Rio de Janeiro. "The team was very kind and warm, and now I have more knowledge of immunology."
"I was excited about Lumit because I work with cytokines," says Dominique. "It was nice to learn about a technology that I could use in my project. But I'm also learning that I can do a lot using different approaches. As we learned about CRISPR and what we can do with HiBiT, I was thinking of all the things I could use it for. That lab brings many new opportunities for me."
In the final scientific activity of the week, Poncho Meisenheimer returned to lead the students through a virtual reality application called Nanome. Promega scientists have increasingly been using this platform to visualize proteins and model their interactions with other molecules.
"It's funny to realize everything you've made in your career is basically invisible," Poncho remarked to the group. "It becomes so much more real when you can see right in front of your face exactly how this piece is going to fit into that pocket, for example."
"We're used to seeing this stuff in books, but seeing it right in front of you with so much detail was incredible," Douglas says. "I've played many games in virtual reality, but I've never seen the stuff I work with every day in such an immersive technology. I can see how that changes your perspective."
Forging Meaningful Connections
The week wasn't all work. Before they arrived in Madison, the group spent three days sightseeing in New York City. Their first night in Wisconsin, they attended a Madison Mallards baseball game and took a group photo with Maynard, the team's mascot. While at Promega, the students participated in a Qigong class, ate ice cream at Babcock Dairy on the University of Wisconsin campus, and played sand volleyball against a team of Promega employees. (Promega employees are known to take volleyball very seriously, but the Brazilian students were a formidable opponent.)
For some, the most valuable part of the trip was learning what life is like for scientists outside of academia.
"I don't see myself in academia five years from now," says Larissa Pontes from Ceara Federal University. "I want to experience companies and markets. The biotech industry is so large."
From chatting with scientists before and after events to attending a career panel of all multilingual employees, the students did not waste any opportunity to make a connection. On their last day at Promega, each student met with a research scientist for a one-on-one networking session. These conversations explored daily life in R&D, strategies to be a strong applicant for an industry position, and work-life balance.
"I was not interested in industry before coming to Promega," says Douglas. "Researching is one of my passions – asking questions, trying to develop systems to answer that question. Before my talk with [Research Scientist Spencer Hermanson], I did not know it was possible to have that experience outside of academia. I thought that I had the profile for academic research, but now I would not say I'm more inclined to either academia or industry."
When Promega Brazil launched the Young Researcher Award, their goal was to recognize outstanding students and provide awardees with an experience that would leave a lasting impression. Based on the feedback at the end of the week, the students certainly will not forget their experience anytime soon.
"My whole background is in academia and I'm so frustrated about that," says Dominique. "Talking to [Research Scientist Hicham Zegzouti] was perfect to understand the company, what the industry does with the products developed here. I'm thinking of applying for a post-doc position, or any research position at Promega. I still have two years of my PhD to complete, but I'm so excited because this is the life that I want and I didn't know that. I just found out."
"For me, everything was perfect," Dominique concludes.
---
To learn more about Promega programs around the world aimed at supporting young scientists, visit our corporate responsibility website.
---
The following two tabs change content below.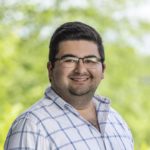 Jordan Villanueva studied writing and biology at Northwestern University before joining Promega in 2017. As a science writer, he's most interested in the human side of science - the stories and people behind the journal articles. Research interests include immunology and neuroscience, as well as the COVID-19 pandemic. When he isn't working, Jordan loves turning sourdough baking into a science. It's just a symbiotic culture of yeast and lactic acid bacteria, right?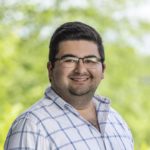 Latest posts by Jordan Villanueva (see all)