Wastewater surveillance, or wastewater-based epidemiology (WBE), is a rapidly growing field that has recently proved effective in tracking the spread of SARS-CoV-2 in communities around the world. WBE refers to the process of analyzing the wastewater output from a population to detect the presence of certain compounds or pathogens. Though its use became widespread during the pandemic, many see its ongoing utility in monitoring other infectious diseases as well, including polio, influenza and monkeypox, among others.
One such application of this tool is taking place at the University of Nevada-Las Vegas (UNLV), where Edwin Oh, Ph.D., is leading a WBE study to keep tabs on disease dynamics in southern Nevada, an area with a population of roughly 2.4 million.
"We do wastewater surveillance for both urban and rural sites, in terms of wastewater treatment plants. We process those samples and we're able to assess how much virus might be present," said Oh, who is an associate professor at the Nevada Institute of Personalized Medicine (NIPM) in the UNLV School of Medicine. "We also run wastewater surveillance for specific facilities at the building level, including dormitories, elementary schools and shelters, as well as airports and hotels."
While Oh's lab initially undertook WBE to investigate circulating levels of SARS-CoV-2, they've expanded their scope to include diseases like monkeypox, influenza, RSV, gonorrhea, chlamydia, syphilis and HIV. Their work has illustrated the potential positive impact of WBE on the capacity for public health departments to allocate resources appropriately, sometimes in advance of when a disease is detected through clinical testing. Such is the case for SARS-CoV-2, where WBE has been highly predictive of which variant is likely to appear through traditional patient testing.
"What we're seeing is that when we analyze wastewater, we will generally find a variant in the wastewater one week to one month ahead of that variant showing up in a human," he said. "It gives us an idea of whether there might be an emerging variant of concern that shows up and, more specifically, where it's showing up."
Data gathered from wastewater analysis can also inform vaccination efforts, offering insight as to which strain of a virus is present or emerging and should be targeted in vaccine development.
"When we started sequencing influenza, there were specific mutations in the genome that suggested that this strain was going to be resistant to the vaccines that had already been decided the year before," said Oh. "Because these mutations were eventually seen in more human cases, the vaccine was updated for this new strain."
WBE in the Community
Samples collected from wastewater treatment plants provide a wealth of information, but the output from individual buildings can sometimes offer more specificity as to where exactly a pathogen is circulating. Occasionally, viruses that go undetected in samples from a treatment plant are still found on a micro level in sewage from facilities like hospitals or schools. Oh's lab discovered this when looking for influenza during an outbreak in spring of 2022.
"While we weren't able to identify influenza in wastewater treatment plants, we were able to identify it in K-12 schools," said Oh. "I think that's really important because wastewater surveillance could really give us the resolution and information we need to work together with public health folks to deploy resources to areas that are going to be hit a little harder by some of these pathogens."
Oh's lab was similarly able to notify public health officials when they detected monkeypox in wastewater output from the Las Vegas strip.
"More recently with monkeypox, we weren't able to detect monkeypox in the wastewater treatment plants for some time, but we were able to detect viral DNA from sewer lines that fed into unique parts of the strip," Oh explained. "That allowed us to work together with public health folks to deploy messaging, testing and vaccination information."
Accessible Tools for WBE
There are about 15 UNLV undergraduates working in Oh's lab every day, spending their time collecting and processing sewage samples, extracting nucleic acid and converting RNA in these samples into cDNA, and running qPCR to ascertain viral output from a community. Oh is especially pleased with the unique experience that his lab offers to students interested in this work.
"Having a student involved from the get-go, from popping a manhole cover and dipping in a collecting pole and bringing out samples, to processing those samples and seeing more or less of a qPCR product from a community, I think that's an experience that's hard to come by in many labs," he said. "In order to give that experience you need to have reagents and protocols that most people on average are going to be able to execute and get results that make sense."
In considering what tools to employ in his lab for this project, Oh weighed several factors.
"We have differences in lab conditions and also in individual expertise, so we needed a kit that wasn't going to be so dependent on having Ph.D. scientists in the lab running all of your experiments," said Oh.
For this purpose, Oh implemented the Wizard® Enviro TNA Kit from Promega in his lab.
"After comparing a number of different kits, comparing the use of robots and the effectiveness of some of this technology under our conditions, I think the set-up of the protocol and the yield has worked out for us," said Oh.
---
Learn more about the monkeypox virus in our related blog post.
---
The Future of WBE
Going forward, Oh's lab will expand its analytical capacity beyond pathogens to include the evaluation of pharmaceutical and illicit drug analytes and will continue to generate invaluable data. With ongoing advancements in WBE, Oh seeks to keep it accessible so that it can be widely applied, and so that it can continue to offer public health departments the information they need to provide vital resources to impacted communities.
"The science itself is interesting, but I don't want this to turn into something esoteric," said Oh. "I want to be able to see that these results can transition into public health counter-measures, that we can close the loop so to speak, and be able to move on with these results and have some action as a result of what we're doing."
---
Learn more about the tools Promega offers for wastewater-based epidemiology.
The following two tabs change content below.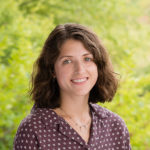 AnnaKay is a science writer at Promega. She studied Life Sciences Communication at the University of Wisconsin-Madison and has written across a range of fields including limnology, veterinary medicine and natural resource management. In her spare time, AnnaKay enjoys reading and writing creatively.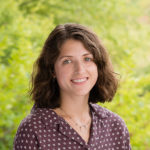 Latest posts by AnnaKay Kruger (see all)