Whether you're looking to learn about nucleic acid analysis, wondering how to do an ELISA assay, or simply have ten minutes to kill in your day, Promega resources have you covered! We've revamped and upgraded our hub of self-service resources so we can provide the most up-to-date scientific support. Here are some highlights of what's new:
Promega Notes
Our recent launch of Promega Notes provides a great new resource for those seeking a more personal perspective on science. In this resource, you'll gain insight from the people who actually "do" the science and find helpful tools that support scientific advancements and education. Explore research trends, read customer stories and experiences, and take advantage of technical articles to make lab life a little easier. Additionally, scroll down to the Promega Connections header for highlights on what's popular and trending from our science blogs.
Promega YouTube
Through entertaining and educational content, our YouTube channel offers a wide range of tips, tools, instructional videos, chalk talks, and more. As for what's new, we've simplified the search process and broken down many of our videos into unique playlists. Our most recent addition is Learn 'N Burn: A fun, educational series where we talk science with experts while indulging in blazing hot culinary creations.
Join the conversation! If you happen to have lingering questions after viewing a video, feel free to comment and request support. We'll do our best to answer any questions you may have, or re-direct your needs to a Promega scientist for additional assistance.
Product and Technology Guides
Our Product and Technology Guides host solid background information on basic and advanced methods for cell biology, nucleic acid analysis, lab equipment and supplies, and protein analysis. Each guide has an overview of the basic science behind the methods and techniques described as well as additional links to products and other educational resources. Explore a large variety of topics and check out one of our newest guides, Introduction to Protein Purification, to learn about tagging systems, how they work, and guidelines on choosing a purification method.
Promega Connections
If you've read this far, you're in the right place! You may have already noticed, but our Promega Connections menu bar features a new Technical Tips and Tools category. Here, you can easily access a drop-down menu of topics with blog posts that are tailored to specific needs. Find resources on everything from genetic reporter assays to mass spec and protein analysis to basic lab management tips.
---
Are you a student or early-career scientist looking for troubleshooting and how-to resources? Or, do you supervise entry-level lab members? Check out additional Promega resources at our Student Resource Center for helpful articles, videos and tools, and more.
Read about the advantages of online learning and how to thrive online in this blog post.
Related Posts
The following two tabs change content below.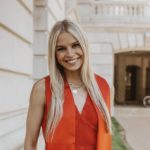 Riley Bell
Riley earned her B.S. in Life Sciences Communication and a certificate in Global Health at UW-Madison. She is a Digital Marketing Coordinator at Promega.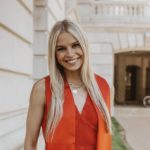 Latest posts by Riley Bell (see all)