The past few decades have seen amazing advances in forensic science that are instrumental in analyzing DNA evidence to put perpetrators of crimes behind bars and exonerate people convicted of crimes that they did not commit. [Read William Dillon's story of wrongful conviction].
Unfortunately for some people, these techniques were developed too late. One of those people was Dr. Hawley Harvey Crippen, who was accused and convicted of killing his wife Cora in 1910 using the forensic techniques available at the time. Until the very day of his execution, Dr. Crippen insisted that he was innocent, and now there is strong DNA evidence to support his claim. Recently, forensic scientists from Michigan State University analyzed DNA evidence in this case and published their results in the Journal of Forensic Science (1): The human remains that were so instrumental in Dr. Crippen's conviction were not those of his wife.

The mild-mannered, hard-working Hawley Crippen married Cora (nee Turner) in 1892 in New Jersey and in 1900 moved to London, England, where he took a job at the Munyon Homeopathic Home Remedy Company. The flirtatious and often brash Cora was an aspiring theatrical performer and opera singer. There were many signs that the couple was not well matched and the marriage was not a happy one. Dr. Crippen had an ongoing affair with his office secretary, Ethel LeNeve, an intelligent, demure English woman. Cora was suspected of romantic relationships with several other men. So, when Cora Crippen was reported missing by her friends in February of 1910, her husband was a prime suspect. When questioned by investigators from the New Scotland Yard, Dr. Crippen explained his wife's absence by relating an argument that he had with her on the night she was last seen alive and during which she said she was leaving him. Dr. Crippen believed that she had done just that: run off with another man.
However, Dr. Crippen's behavior shortly after Cora's disappearance might seem suspicious to some. He sold many of his wife's possessions, and he and his mistress were regularly seen together in public, with Miss LeNeve often wearing Cora's remaining jewelry and clothes. One day after the initial New Scotland Yard interrogation, the couple left London and traveled to Belgium with plans to go to Canada.
Soon thereafter, investigators discovered the Crippen's home empty and searched the residence. Beneath some floor bricks in the coal cellar, they found an incomplete set of human remains, consisting mostly of internal organs but no head, limbs, bones or reproductive organs. Buried with the remains were some female clothing, a man's pajama tops and bleached blond hair in curlers. Investigators assumed that the remains were those of Cora and issued a global alert to apprehend Dr. Crippen and his mistress.
The gruesome nature of the remains and the couple's apparent attempt to flee made the story a media sensation, and the murderous tale and subsequent trial captivated audiences on both sides of the Atlantic Ocean. With wireless communication, news of Cora's disappearance and the discovery of human remains spread quickly. While in Belguim, Dr. Crippen learned of the alert and changed their travel plans to book an earlier steamship to Canada. However, the observant captain of the steamship recognized Dr. Crippen and his companion, even though LeNeve was disguised as a boy, and notified the lead investigator, who boarded a faster ship and arrived in Canada a day before the couple. Dr. Crippen and LeNeve were arrested for murder and returned to London for trial.
During the trial, the evidence seemed to support the hypothesis that Dr. Crippen had killed his wife. Toxicological analysis of the remains revealed a lethal dose of hyoscine hydrobromide (scopolamine), a drug that Dr. Crippen used in his homeopathic medicines. Identification of the remains was complicated by the fact that the most informative tissues were absent. However, pathologist Bernard Spilsbury testified that a scar found on the remains was consistent with an abdominal surgery scar that Cora was said to have. Finally, a date on the label of the pajama tops suggested that the garment was buried after the Crippens had moved into the home. The trial lasted only five days, and the jury deliberated for only 27 minutes before returning a verdict of guilty on October 22, 1910. On November 23, Hawley Crippen was hanged.
Now, a century later and armed with more advanced forensic technology, researchers at Michigan State University revisited the evidence in Dr. Crippen's murder trial. They were able to procure one of Dr. Spilsbury's histological slides of tissue found in the coal cellar, isolate DNA and perform DNA testing. Researchers analyzed mitochondrial DNA (mtDNA), which is inherited through the maternal lineage only, of three of Cora's maternal relatives. These three relatives had identical mtDNA haplotypes that differed from the Cambridge Reference Sequence at seven positions. The haplotype was unique in the FBI database, suggesting that the haplotype that Cora shared with these relatives is not a common one. Despite difficulties isolating and amplifying mtDNA from the remains, researchers were able to determine that mtDNA sequences of Cora and the remains differed at a minimum of five sites. Thus, the remains were not those of Cora Crippen.
Researchers also performed DNA testing to determine gender. When amplification of Amelogenin, the locus normally used for gender assignment, was unsuccessful, they turned to the Y-chromosome-specific DYZ1 locus. Surprisingly, researchers were able to amplify DYZ1, a result consistent with a male gender—further evidence that the remains were not those of Cora Crippen.
With this new evidence, it appears that Dr. Crippen did not murder his wife, and his statement before his execution that "some day evidence will be discovered to prove [my innocence]" was true. Unfortunately, the truth was revealed much too late.
Reference
1. Foran, D.R. et al. (2011). The conviction of Dr. Crippen: New forensic findings in a century-old murder. J. Forensic Sci. 56, 233–40. PMID: 20735704.
The following two tabs change content below.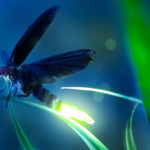 Terri Sundquist
Terri has worked as a Scientific Communications Specialist at Promega Corporation for more than 13 years, and prior to that, spent more than 5 years solving problems and answering questions as a Promega Technical Services Scientist. She graduated with B.S. degrees in Chemistry and Biology at the University of Wisconsin—River Falls, then earned her M.S. in Molecular Biology from the Mayo Graduate School in Rochester Minnesota.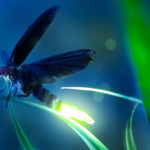 Latest posts by Terri Sundquist (see all)