As announced at SLAS in Washington, D.C. recently, we are excited to have NanoBRET Target Engagement (TE) Intracellular Kinase Assays awarded the SelectScience Reviewers' Choice for Drug Discovery and Development Product of the Year 2018!
The NanoBRET™ Target Engagement (TE) Kinase Assay, first available in the fall of 2017, has been getting great reviews on the SelectScience site for more than a year now.
We are grateful to have been selected for this award and for reviewers' votes and comments! Some of the comments include:
Here are some details on what this assay can do as a tool in your drug discovery and development research.
What is the NanoBRET TE Kinase Assay ?
NanoBRET TE Intracellular Kinase Assays are the first biophysical method to enable the quantitative determination of compound potency and binding affinity for specific kinase targets inside live cells. The assays provide a direct measure of compound binding or occupancy to a target kinase under physiological conditions.
Ready-to-use target-specific cellular assays included in the NanoBRET TE Kinase family have been developed for >200 full-length kinases, including integral membrane receptor tyrosine kinases, as well as kinases that rely on regulatory proteins like the cyclin-dependent kinases.
All assays use a simple protocol that is conducted in multiwell plates and is scalable from 96-well to 384-well formats. The data quality from these NanoBRET TE Kinase Assays is excellent, with low error rates and high reproducibility.
Cellular potency of multiple kinase inhibitors types (I, II and allosteric compounds) have been measured using NanoBRET™ TE Kinase assays. Additionally, the NanoBRET TE Kinase assays are versatile and can be configured for kinetic or residence time analysis that enables the investigation of the duration of binding between a compound and a specific kinase in live cells.
Learn more about the NanoBRET TE Intracellular Kinase Assays at this product page, where you'll find data, the protocol and a paper on how these assays have been applied to kinase profiling in live cells.
We hope you'll find NanoBRET™ TE Kinase Assays a useful, exciting tool in your drug discovery and development workflow.
---
Related Posts
The following two tabs change content below.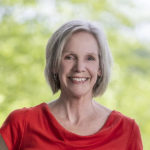 Kari Kenefick
Kari has been a science writer/editor for Promega since 1996. Prior to that she enjoyed working in veterinary microbiology/immunology, and has an M.S. in Bacteriology, U of WI-Madison. Favorite topics include infectious disease, inflammation, aging, exercise, nutrition and personality traits. When not writing, she enjoys training her dogs in agility and obedience. About the practice of writing, as we say for cell-based assays, "add-mix-measure".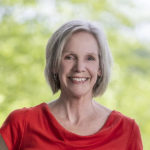 Latest posts by Kari Kenefick (see all)