In 2014, Promega created a special incentive to reward field science consultants who help the scientific community take advantage of the our on-site stocking program. The winners had to meet ambitious criteria to receive 2 round-trip tickets to anywhere in the world, a week of paid vacation and spending money. Our four winners from 2014 will share photos and stories about their journeys in a semi-regular Friday feature on the Promega Connections Blog.
Today's travelogue comes to us from Mica Zaragoza, a senior client rep, who used his award to travel to Australia and New Zealand.
When initially introduced to the ambitious Helix award, I was amazed at the prospect of selecting anywhere in the world to travel, while blogging about my the adventures. Both humbled and amazed to receive this opportunity, my wife and I embarked on a journey across the Pacific.
Sydney, Australia
Departing our home in Chicago, my wife Crystal and I started our journey with a 5-hour trip to San Francisco for a layover before the 14 hour journey to Sydney. After jumping into the future (Thurs became Saturday), our first visit was to Central Sydney's Hyde Park.
Taking jet lag into consideration, we decided to double-down by freshening up and dropping luggage to kick off our day at 7:30am. My first Australian purchase? Coffee!
We promptly added local tastes to our itinerary by trying an Australian minced meat pie.  Think of a potpie with various fillings; this one had ground beef & onion. I liken the taste to beef stroganoff Hamburger Helper – OK in my book!
We began exploring Sydney by joining a walking tour near St. Mary's Cathedral & Hyde Park, visiting the statue of Australia's famous Governor Macquarie and a variety of landmarks.  Of note was the Old Hospital, with a Boar statue people rub for good luck.
We also visited the Circular Quay (heard "kay"), overlooking the beautiful Sydney Harbor, Bridge, & Opera House.
Lucky for us, Saturday was a street market in The Rocks, an area of Sydney nearby the harbor, known for it's seedy history of housing the 'undesirables' before rebounding into one of Sydney's most popular areas.  After a quick bite of Kangaroo & chimichurri on a skewer, we ventured in search of a cold drink on a hot day… to the Lord Nelson Brewery & Hotel.  Cheers!
Looking back on the 'CBD', the looming Skytower beckoned us to investigate. We found: shopping, lots and lots of shopping. While we didn't shop or go to the top, we got a great feel for the downtown before heading to the Darling Harbor & Chinatown areas. Here, we found the quintessential Chinese Gate, accompanied by mixed oriental restaurants and numerous souvenir shops; none quite as great as Paddy's Market, an indoor marketplace with a wide variety of souvenirs, from T-shirts and boomerangs to didgeridoos and 'roo' bottle openers (Google it!).
At this point in the afternoon, we decided to make our way back to finally check-in at our hotel, stopping past Sydney's beautiful Town Hall, St. Andrew's Cathedral, and exploring a Woolworth's, which seemed a lot like our Wal-Mart.
After checking-in and taking an hour to relax, we hit the town once more to explore Potts Point, accidentally bumping into the very artistic and cool El Alamein Fountain.  Not bad for Day 1!
Given our limited time and desire to really experience the Harbor atmosphere, we set-off on an exciting day to enjoy a few attractions.  First up was the Chinese Friendship Garden, a wonderful relaxing retreat nearby Darling Harbor built to foster relations between Australia and China. Walking among shrines, Koi ponds, and insulated from the city by bamboo, the gardens were a great way to find tranquility in a whirlwind visit.
Following the gardens, we traveled back to Circular Quay to enjoy a glass of Chardonnay & antipasto, looking across the bustling harbor, Bay Harbor Bridge, and Opera House.  There aren't words readily available to convey the mixed feelings of disbelief, relaxation, and appreciation felt during that experience.
Sitting a stones-throw away from the Opera House, we made our way over to take a tour, viewing 4/5 venues within, including a practice session of children performing a play and a set transitioning between productions.  Until visiting, I had not realized the Opera House is covered by thousands of white ceramic tiles which can give it a solid white appearance from afar and the 'sail-like' structures were never confirmed by the original architect to be inspired by sails; they were meant to be open to interpretation. Also interesting, during special occasions they project videos onto the structure, turning the sails into giant screens.
Once the tour wrapped-up, we rushed to the Playhouse Theater within to watch a modern-era rendition of 'Hamlet' – a really cool experience that made me think back to High School English class to dust off my Shakespeare.
To wrap-up our time in Sydney, we took a brief stroll into the nearby Botanical Gardens, looking back once more one the inspiring Opera House, before heading back to prepare for a couple of days in Cairns.
So, have you traveled to Sydney, Australia? Share your favorite places with us in the comments below. Or, if you are planning a trip and have a question for our blogger, just ask.
The following two tabs change content below.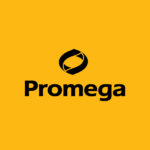 Promega products are used by life scientists who are asking fundamental questions about biological processes and by scientists who are applying scientific knowledge to diagnose and treat diseases, discover new therapeutics, and use genetics and DNA testing for human identification. Originally, founded in 1978 in Madison, Wisconsin, USA, Promega has branches in 16 countries and more than 50 global distributors serving 100 countries.