It is sad but true that the latest news has not been promising for wild tiger populations. In September, an article published in PLoS Biology (1) estimated that the best hope of saving the wild tiger population would be to shift focus to source sites, which are "…at spatially well-defined priority sites, supported by proven best practices of law enforcement, wildlife management, and scientific monitoring." The authors estimate the cost to save these sites at $82 million (U.S). At the time of publication, $47 million had been committed by governments and other groups. It isn't difficult  math to figure out there is a deficit.  
Now, a report issued this month (2) TRAFFIC  The Wildlife Trade Monitoring Network found that nearly 1,000 tigers had been killed in the last decade as part of illegal trade. The numbers are based on tiger seizures from 11 of the 13 countries that still have wild tiger populations. That is 100 tigers a year falling victim to poachers. When estimates put the wild population at 3,500 individuals or less, loss of 100 a year to poachers is devastatingly high.
All this news comes on the eve of a high-profile meeting focusing on saving the wild tiger. On November 21, 2010, the 13 countries that still have wild tigers will meet in Vladivostok, Russia, for the 2010 Tiger Summit. This meeting will focus on protecting the dwindling wild tiger populations as well as long term plans to build up wild populations. Given the news that has come out over the past two months, it would seem they are facing a truly daunting task.
References
Walston J, Robinson JG, Bennett EL, Breitenmoser U, da Fonseca GA, Goodrich J, Gumal M, Hunter L, Johnson A, Karanth KU, Leader-Williams N, Mackinnon K, Miquelle D, Pattanavibool A, Poole C, Rabinowitz A, Smith JL, Stokes EJ, Stuart SN, Vongkhamheng C, & Wibisono H (2010). Bringing the tiger back from the brink-the six percent solution.

PLoS biology, 8

(9) PMID: 20856904
Verheij, P.M., Foley, K.E.and Engel, K. (2010). Reduced to Skin and Bones. An Analysis of Tiger Seizures from 11 Tiger Range Countries (2000–2010). TRAFFIC International, Cambridge, UK.
The following two tabs change content below.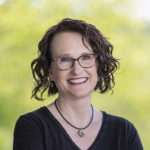 Kelly earned her B.S. in Genetics from
Iowa State University
in Ames, IA. Prior to coming to Promega, she worked for biotech companies in San Diego and Madison. Kelly lives just outside Madison with her husband, son and daughter. Kelly collects hobbies including jewelry artistry, reading, writing and knitting. A black belt, she enjoys practicing karate with her daughter as well as hiking, biking and camping.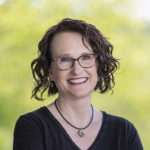 Latest posts by Kelly Grooms (see all)