The Foundation for Food and Agriculture Research (FFAR) announced on November 30 that they are awarding $1M to a project based at the University of California, Davis, to study protein kinases of rice plants. The team is led by Dr. Pamela Ronald, a leading expert in plant genetics who has engineered disease- and flood-resistant rice. This project aims to address the growing agricultural problem of water scarcity by gaining a better understanding of the role kinases play in enabling drought-resistance. Promega will be supporting this research by providing NanoBRET™ products to help characterize kinase inhibitors.
The research team will begin by screening over 1,000 human kinase inhibitors to determine which ones do interact with the plant kinome and, if applicable, which kinase(s) they inhibit. Once the compound library has been established, the team will assess the inhibitors' phenotypic effects on rice to identify kinases that, when inhibited, positively impact root growth and development. The long-term goal is to use these findings to engineer drought-resistant rice.
The project proposal repeatedly emphasizes the value of collaboration between academia and industry. Seven pharmaceutical companies have agreed to contribute kinase inhibitors, and Promega and the Structural Genomics Consortium are providing the tools to analyze the inhibitors' interactions with the plant kinome. For Promega Sr. Research Scientist Matt Robers, it's a valuable opportunity to see if the NanoBRET™ Kinase Target Engagement technique will work in plant cells.
"The NanoBRET™ technique will allow them to look at these interactions using full-length proteins in live cells. I'm anxious to see, will our technology work in the plant protoblast?" Matt asks. "If so, can this be a valuable tool for Ag Genetics? And how can we help in that field?"
"We like to find areas where we aren't really the experts and then see how we can fit into that research," Promega Chemistry Research Director Poncho Meisenheimer says. "Find the real experts and connect with entirely new fields. Best case scenario with this project, we see that this technology works in plants, and that they're able to use it to do some really important work with rice."
This project is focused on several principles involving the sharing of scientific information. Dr. Ronald has long been an outspoken proponent of open access to research and encouraging widespread scientific literacy. To this point, all techniques and results from this project will be shared openly, encouraging other labs to build upon the work being done. This empowers scientists in both academia and industry to make important agricultural discoveries related to drought-tolerance, disease resistance, crop yield, and countless other problems.
The research team will also work to more effectively share findings with the public. Understanding scientific research is crucial to forming opinions and making policy decisions, especially in relation to Ag Genetics. The team will regularly be available for casual conversation in public spaces like farmers markets, and they're planning a series of educational videos explaining complex subjects such as chemobiology. They hope to spread credible, research-backed information and foster a stronger trust in scientific research.
Dr. Ronald and her team have incredible goals, both scientific and social, and we're very proud to be entering this partnership.
The following two tabs change content below.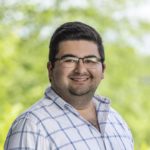 Jordan Villanueva studied writing and biology at Northwestern University before joining Promega in 2017. As a science writer, he's most interested in the human side of science - the stories and people behind the journal articles. Research interests include immunology and neuroscience, as well as the COVID-19 pandemic. When he isn't working, Jordan loves turning sourdough baking into a science. It's just a symbiotic culture of yeast and lactic acid bacteria, right?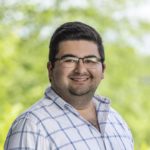 Latest posts by Jordan Villanueva (see all)