On September 4th, 2021 we celebrate National Wildlife Day. This day helps cherish our planet's biodiversity and recognize issues that impact wildlife. Take a look at three Promega blogs that highlight preservation and conservation efforts being made to support our natural world.
Working in the Lab to Save Animals in the Wild
There are many causes of Asian elephant endangerment including habitat loss and climate change. However, the main cause of mortality is Elephant Endotheliotropic herpesvirus (EEHV), killing an estimated 25% of Asian elephants. EEHV causes hemorrhagic disease in young Asian elephants. Additionally, the virus has a rapid onset and high mortality. Revive & Restore supports more conservation efforts by funding research for effective methods to treat and prevent EEHV in Asian elephants. Dr. George Church at Harvard University promises to reduce at least one of the conversations challenges that Asian elephants face with a new culture method. Read the full blog to learn about research at the Church Lab here!
Anti-Cancer Drugs Are Pro-Coral
A pressing environmental threat is the steady increase in average sea surface temperatures. As this issue persists, so does the extent and severity of coral bleaching. Scientists have heavily studied and understood the physiological consequences of coral bleaching. However, the genetic mechanism of coral bleaching remains a mystery. With the help of the Revive & Restore Catalyst Science Fund, Steve Palumbi and his team at Stanford University hope to understand the genomic stress trigger that causes corals to bleach. Palumbi's team anticipates their insight will be valuable in controlling coral's response to heat stress and identifying heat-resistant corals in breeding programs. Read about the Palumbi team's research and the future of coral bleaching here!
Deep in the Jungle Something Is Happening: DNA Sequencing
Recent breakthroughs have lead DNA sequencing to marriage two fields of science which had largely progressed independently: genomics and wildlife research. Field Projects International (FPI), a non-profit organization, plays a major role in this breakthrough as it focuses on wildlife research, education and conservation. FPI has a vision to bring molecular biology into the field and out of the lab. They do so by hosting field projects that offer students, young professionals, and local scientists the opportunity to study wildlife. FPI projects support local wildlife rescue centers, rehabilitate healthy wildlife back to their respective areas, and introduce wildlife genomics to areas previously untouched by this field of science. Read about how FPI is transforming science to be more inclusive and far-reaching here!
---
Did you like this post? Read more stories of work funded by Revive and Restore:
The following two tabs change content below.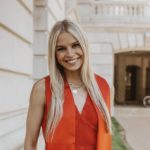 Riley Bell
Riley earned her B.S. in Life Sciences Communication and a certificate in Global Health at UW-Madison. She is a Digital Marketing Coordinator at Promega.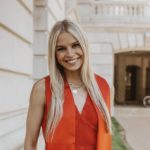 Latest posts by Riley Bell (see all)