Today's guest blog is written by Sophie Mancha, a global marketing intern with Promega this summer. She will be starting her 4th year as a PhD candidate in the Biomedical Engineering Department at the University of Wisconsin-Madison, studying pancreatic cancer.
Graduate students are used to working. Not only during regular work hours but also well into the night to finish readings or work on data analysis. Ripping graduate students away from their research as they desperately try to produce useful data may be as hard as finding toilet paper during the first few months of the SARS-CoV-2 outbreak. However, across the world graduate students saw their research come to a screeching halt. The pandemic took over and everyone suddenly went into quarantine.
I clearly remember my first virtual lab meeting. We all frantically tried figuring out what video-conferencing platform to use and how to share our screens. We kept repeating "stay calm" as we naively thought this would only last a couple of weeks. As the months went by, I began to panic. I realized I had finished analyzing the last remaining data I had left and was no longer being "productive". This quickly spiraled into thoughts that I may never earn my PhD.
I'm sure many young scientists can relate to the roller coaster of emotions with unexpectedly being at home 24/7. However, eventually, I began to find a routine and learn to embrace the unknown. I found my new normal consisting of making homemade lattes, taking my dog on two walks a day, and taking on new challenges. Challenges included trying to keep a plant alive, making buffalo cauliflower, and pretending to be an interior designer with plenty of DIY projects that may or may not have cost more money than hiring a professional.
Pretty soon, my lab mates and I had limited access to return to the lab. However, this was only to complete an "essential" experiment. Afterward, we were to go back home immediately. I learned to plan my experiments in advance. This gave me enough time each day to continue my newfound love for walking my dog, taking a break to make lunch, or watching endless amounts of Netflix while I answered emails. I quickly realized I no longer missed my 30-minute drive to campus to catch the bus. I also didn't miss spending most of the afternoon zoning out from tiredness, hunger, and lack of motivation.
While many students may be itching to return to the lab full time again, others, like me, dreaded it. I dreaded the idea of leaving the security of their home for the first time in over a year. Doing so meant I could no longer roll out of bed ten minutes before a lab meeting while wearing sweats all day (okay, fine, a couple of days in a row). There is no right way to feel about our lives yet again turning upside down. Everyone copes differently when going from doing zero research to the immediate pressure of a return to the lab and producing papers.
As we attempt to navigate this tricky process of going back into the lab, keep in mind that nobody has ever experienced this before. Despite how others may be portraying their optimism, it is okay to be unsure and even scared. Be patient with people around you as we each adjust at different speeds. Set firm boundaries and make time for your hobbies to maintain a healthy work-life balance.
Organization and planning are a great start. If you have a plan ready beforehand, it may reduce the anxiety that comes with the unknown. To ease your return to the lab, begin with simple experiments that you enjoy performing. Also, try focusing on catching up with colleagues.
You may be surprised at how easy it is for you to pick up where you left off. It is well known that graduate school is not easy. Graduate students are incredibly resilient for this reason. However, give yourself time to adjust. Communicate frequently and clearly with your advisor and realize however much research you have or have not accomplished is enough. Lastly, remember everyone in your lab is going through similar transitions so you are not alone.
---
Check out our Lab-Life Balance page in the Student Resource Center for more resources about managing the stress you face in and out of the lab.
The following two tabs change content below.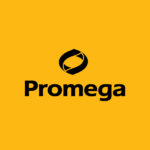 Promega products are used by life scientists who are asking fundamental questions about biological processes and by scientists who are applying scientific knowledge to diagnose and treat diseases, discover new therapeutics, and use genetics and DNA testing for human identification. Originally, founded in 1978 in Madison, Wisconsin, USA, Promega has branches in 16 countries and more than 50 global distributors serving 100 countries.