This post was written by guest blogger, Nitin Kapoor, from our Promega India branch office.
The COVID-19 crisis has led to substantial worldwide efforts to develop drug treatments and vaccines effective against SARS-CoV-2. Termed a novel Coronavirus, SARS-CoV-2 belongs to the same family as that of SARS (severe acute respiratory syndrome) and MERS (Middle East respiratory syndrome) viruses that were responsible for epidemics in 2003 and 2012 respectively (Lu et al. 2020)
India reported more coronavirus infections than any other country in the world during July 2020. Records topped 50,000 new cases each day.
Recognizing the need for a fast development of assays to detect SARS-CoV-2 and identify exposed individuals and to support research into better understanding the coronavirus, Promega's branch office in India developed a how to "Battle against Novel Coronavirus" live virtual event that was hosted by its associate partner, Biotecnika. The virtual event featured scientists and business professionals focused on SARS-CoV-2 Detection and Assay Development. Around 9,000 attendees from the scientific community attended the live event and had the unique opportunity to ask Promega scientists questions about the virus, its products, and vaccine development.
Several of the most often asked questions from the event participants are highlighted below:
How is RT-PCR testing different from serological testing for COVID-19?
SARS-CoV-2 is an RNA virus so the first thing we will be able to detect is the presence of SARS-CoV-2 RNA. Testing for antibodies is called serological testing. Such a test can identify who has been infected with the new coronavirus but it cannot necessarily identify an active infection. The antibodies are detected later, after symptoms developed, and are believed to stay on in the blood for at least a few months. Serologiocal tests are used for checking epidemiology, not for diagnosing an active infection.
With all of the COVID-19 cases, there is a need for quick turnaround on tests. How can the Maxwell Instrument help?
The Maxwell® RSC instrument is a compact, automated RNA extraction platform that processes up to 48 samples simultaneously in less than 35 minutes, so in typical 8-hour shift instrument can process up to 400 samples. The Maxwell® RSC 48 Instrument is for research use only.
How can your Lumit™ technology be used to understand immune response to SARS-CoV-2?
Technologies built around the Lumit platform can be used in immunoassays in which NanoBiT® subunits are conjugated to a pair of secondary antibodies. The target analyte can be detected by adding an antibody mix either containing two primary antibodies against the target analyte along with SmBiT- and LgBiT- conjugated secondary antibodies, or by adding SmBiT- and LgBiT- conjugated primary antibodies. Binding of the primary/Lumit™ secondary antibody complexes to their corresponding epitopes brings NanoBiT® subunits into proximity to form an active NanoLuc® luciferase that generates light in proportion to the amount of target protein.
Additionally our NanoLuc® and NanoBiT™ technologies are being used to create reporter viruses used in vaccine and therapeutic research and development (2,3).
What is your opinion about upcoming vaccine?
COVID-19 is one of the biggest global health concerns, with massive economic burden. With no clear remedies to treat the disease, researchers are racing against the clock to trial COVID-19 vaccines. Promega supports scientists, working to understand the molecular mechanisms by which emerging viruses infects and to develop accurate detection methods, therapeutics, and vaccines.
We support scientists working to develop vaccines and to answer questions about viral pathology and treatment, including:
How does the binds to and enters cells?
How does the body respond to the virus?
What treatments can be used to alleviate symptoms?
How can immunity to the virus be gained?
"Promega technologies are used in studies monitoring key steps in viral pathogenesis," said Rajnish Bharti, Promega India General Manager, "including detecting virus interactions with host cell surface receptors, tracking and monitoring production of viral nucleic acids and proteins within the cell, and monitoring host cell viability and metabolism."
You can view the online recording of the webinar below:
Literature Cited
Lu R. et al. (2020) Genomic characterization, and epidemiology of 2019 novel coronavirus: implications for virus origins and receptor binding. Lancet. 2020; 395:565–574. doi: 10.1016/S0140-6736(20)30251-8. [PubMed]
Hooper, K. (2020) Choices for Measuring Luciferase-Tagged Reporter Pseudotyped Viral Particles in Coronavirus Research. Promega Connections [Internet: https://www.promegaconnections.com/choices-for-measuring-luciferase-tagged-reporter-pseudotyped-viral-particles-in-coronavirus-research/ ]
Arduengo, M. (2020) The Path Brightens for Vaccine Researchers: Lumienscent Reporter Viruses Detect Neutralizing Antibodies. Promega Connections [Internet: https://www.promegaconnections.com/luminescent-reporter-viruses/ ]
---
Nitin Kapoor, Manager of Marketing Services for Promega Biotech India, Ltd. joined Promega in Oct 2017. Nitin Kapoor has 9 years of expertise in Sales and Marketing in Life Sciences, Pharma/ Biotech, Molecular Diagnostics and Forensic domain. His specialties are Product management , Sales force effectiveness, Market Research, Brand positioning & Competitor analysis. Before joining Promega he has worked with companies like Qiagen , ThermoFisher Scientific & GE Health care.
He has completed MBA Biotech Gold Medallist from Amity University Noida . He is also an Author for Book: 'Issue Related with Marketing of GM Food' LAP publisher and is co-author for research paper on 'Marketing of Nanobiogarments' in IJMRA, Volume 2, Issue 4.
Related Posts
The following two tabs change content below.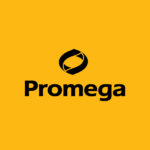 Promega products are used by life scientists who are asking fundamental questions about biological processes and by scientists who are applying scientific knowledge to diagnose and treat diseases, discover new therapeutics, and use genetics and DNA testing for human identification. Originally, founded in 1978 in Madison, Wisconsin, USA, Promega has branches in 16 countries and more than 50 global distributors serving 100 countries.