Did you know that April is Earth Month? While you should be good to the planet every day, this month you should be extra good. Maybe buy it a nice pair of socks or something. Compliment it on its majestic mountains. Or, you could compete to see who can be the best at being nice to the planet, like we're doing here at Promega with our Green Go Challenge.
Some of these are pretty easy for me—it's not hard to use a reusable cup when your coffee mug is so darned cute:
Others are a bit more challenging; I am decidedly sloth-like in my habits, so biking 15 miles round-trip to work and back is a bit of a stretch. Carpooling with a coworker, though? Totally doable.
If you're trying to reduce waste in your life, or even change other habits, like eating healthier or reading more, trying gamifying it! Research has shown that using game elements in non-gaming contexts can increase your motivation to do a certain activity (1). That's why apps like Duolingo are so popular: elements like point goals, badges, and a little healthy competition are very effective at capturing our attention and dedication to a particular task or activity.
Gaming has even helped researchers tackle complicated problems, such as the structure of an HIV protease, solved with the help of people playing the protein folding game Foldit (2). Syracuse University's School of Information Studies has been using games like Living Links to understand dynamics of the Serengeti ecological system and assist biologists and ecologists with difficult classification tasks.
Other tools, like Geo-Wiki, have been created to help scientists monitor the environment, sometimes using game-like elements, as in the case of a 2014 project called Cropland Capture. The folks at the International Institute for Applied Systems Analysis in Austria used satellite images and citizen science to find arable land to feed our growing population. More recently, they've been using the Geo-Wiki platform to try to understand how forests are managed globally.
Here are some other things you can do for the Earth this month:
Recycle your contacts and associated packaging.
Reduce the number of bins—and associated trash bag use—at your office by sharing with your coworkers. Even better, use biodegradable trash bags.
Try using an ecoegg for your laundry—one of our tech support scientists says it works!
Be part of a CSA; it helps local farmers and reduces food waste by ensuring that those less-than-perfect veggies get a home (in your stomach).
Start your own #greengochallenge with your friends and/or colleagues, go through a sweet training montage, and crush the competition by single-handedly solving global climate change. (Expert level).
References
Sailer, M. et al (2017) How gamification motivates: An experimental study of the effects of specific game design elements on psychological need satisfaction. Comput. Hum. Behav. 69, 371–80.
Khatib, F. et al. (2011) Crystal structure of a monomeric retroviral protease solved by protein folding game players. Nat. Struct. Mol. Biol. 18, 1175–7.
The following two tabs change content below.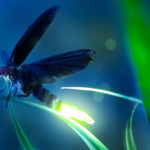 Julia is a Science Writer at Promega. She earned a B.S. in biology and a B.A. in chemistry from University of North Carolina Wilmington, and a PhD from University of Wisconsin-Madison. Her hobbies include reading fantasy novels, playing Magic: The Gathering, ultimate frisbee, Netflix, and long walks to the fridge.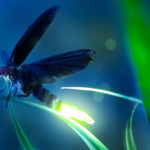 Latest posts by Julia Nepper (see all)