Today's blog is written by Technical Services Scientist, Joliene Lindholm, PhD.
Many of us have come back to the lab after a summer of field work or a vacation break, but there is usually someone checking in on the lab to make sure the gel electrophoresis box did not completely overflow with dead bugs and the water baths are not completely overrun with exciting new algae. Maybe this was just because I worked in an older building in an entomology department, but why do insects like running buffer so much? Some labs have been completely shut down for months at this point or maybe just a few essential people have been in keeping stocks and colonies going. Some labs have adapted to the new normal and developed guidelines to keep researchers safe while still doing essential work in the lab. See how the Promega Scientific Applications group has maintained this balance.
Here are a few tips from what I learned in managing a lab after a period of field work to get back into the swing of things:
Make sure all the equipment gets a thorough cleaning and test run before using with any precious samples.
Check any stored items like pre-packed columns and make sure nothing leaked or became contaminated.
Ensure everything is maintained, fresh and functional: Does the incubator hold temperature like it should? Are all the fittings on the HPLC still tight? Do the pumps need oiling or other regular maintenance? Did anything in the freezers defrost unexpectedly?
Inspect the buffers for any precipitates and make fresh, when possible, for good measure.
Make fresh agar plates because plates with antibiotics have probably gone bad after a few months.
Calibrate pipets and fill tip boxes so that you have what you need when you start your work.
Check expiration dates and test reagents with a positive control to ensure they perform as expected before using in an experiment. Is that master mix stored in the freezer still good?
I found that a bit of planning and preparation was way less stressful than discovering in the middle of an experiment that I was out of a critical component or a piece of equipment did not work.
Moving back into the lab now will also mean changing habits to enable physical distancing and maybe splitting shifts so fewer people are in the lab at once. Barriers can be put up between benches, and equipment can be rearranged for more distance between people at the bench. This may finally be when you get a set of pipettes and markers assigned just for your bench! Reading papers and data analysis can be done from the comfort of your couch at home. Check out our 10 Tips to Maintain Physical Distancing in the Lab for more ideas.
You may miss being in the lab or office, but you can still check in with your colleagues via virtual coffee breaks and fun online activities. Maybe you can finally attend that conference halfway across the world because it is offered virtually now. As scientists, we have generally developed skills for collaborating across the globe. Remember that we are all in this together, even if we are physically apart.
Promega has a great promotion in the US right now to help you get fresh supplies to get back to work in the lab. Check out our Back to the Bench Promotion to register and get up to $500 of free Promega reagents.
---
Technical Services Scientist III: Joliene earned her Ph.D. in Entomology studying the molecular mode of action of an insect hormone from the University of Wisconsin-Madison before joining Promega as a Technical Services Scientist. She says "The best thing about my job is learning about all the interesting projects that scientists are investigating; there is always something new and exciting and I get to help them succeed in their goals." She enjoys dancing and playing ultimate when she is not busy taking care of her menagerie of pets including cockroaches, ducks and rats.
The following two tabs change content below.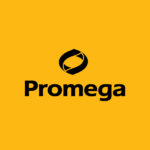 Promega products are used by life scientists who are asking fundamental questions about biological processes and by scientists who are applying scientific knowledge to diagnose and treat diseases, discover new therapeutics, and use genetics and DNA testing for human identification. Originally, founded in 1978 in Madison, Wisconsin, USA, Promega has branches in 16 countries and more than 50 global distributors serving 100 countries.