In genetic research, staying at the forefront of technology is crucial. The latest breakthrough in human identification comes in the form of 8-dye Short Tandem Repeat (STR) chemistry. This innovation promises unprecedented precision and accuracy in DNA analysis, revolutionizing the way we approach genetic studies. In this blog post, we'll delve into the world of 8-color chemistry and explore how it seamlessly integrates with the game-changing Spectrum Compact CE System.
Understanding 8-Dye STR Chemistry
The introduction of 8-dye chemistry expands the capability of STR analysis, enabling researchers to analyze more DNA markers with smaller amplicons, providing more robust data from degraded or inhibited DNA samples. The performance of the 8-color dye chemistries from Promega on the Spectrum Compact CE System is sensitive, with both chemsitries (PowerPlex® 35 GY System and the upcoming PowerPlex® 18 E System) producing 100% profiles from their suggested inputs down to as little as 62.5 pg of DNA. The 18E system produced 100% profiles down to 31.25 pg of input DNA with minimal signal bleed through and low system noise.
---
Read more about the Spectrum Compact CE System.
---
Analytical thresholds were determined for the PowerPlex® 35GY System using average noice + 10 SD for each dye channel. All bleedthrough peaks >1% on two instruments (n = 16 per instrument) were qualified. No bleedthrough peaks >3% were observed. The average bleedthrough was ,1.4% and the maximum bleedthrough was 2.5%.
---
See more about the performance of the 8-color chemistries on the Spectrum Compact CE System in this scientific poster.
---
The Spectrum Compact CE System: A Game-Changer for Genetic Analysis
Tailored for efficiency and ease of use, the Spectrum Compact Instrument seamlessly integrates with the 8-color chemistry, ensuring optimal performance and results. The Spectrum Compact Instrument improves results when researchers working with limited samples and supports tight timelines:
Enhanced Sensitivity: The sensitivity of the Spectrum Compact Instrument enables detection of even the faintest signals. Analyze samples with higher accuracy and confidence, even when working with limited DNA quantities.
Intuitive Software Interface: The instrument comes equipped with user-friendly software, making it accessible to researchers of all levels of expertise. With its intuitive interface, you can navigate through your experiments effortlessly, saving valuable time and ensuring precise data collection.
Faster Accessibility and Results: The small size and low-throughput design of the Spectrum Compact Instrument enable researchers to process samples as needed, eliminating wait times for batch processing. This means important results are accessed faster, accelerating research and providing agility to make real-time decisions.
Practical Application of the Spectrum Compact CE System and 8-Dye Chemistry
With 8-dye STR chemistry and the Spectrum Compact CE System, you can analyze a larger number of genetic markers in each sample, providing a richer dataset for your analysis. For researchers looking to answer big questions like genetic diversity within a population, this level of granularity opens doors to deeper insights and more accurate conclusions. For researchers looking to authenticate cell lines, they can have confidence that they understand the genetic makeup of their cell lines of interest,
The power of 8-dye STR chemistry in combination with the Spectrum Compact not only enhances the precision and accuracy of genetic analyses but also streamlines laboratory workflow for maximum efficiency.
The following two tabs change content below.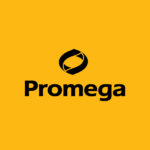 Promega products are used by life scientists who are asking fundamental questions about biological processes and by scientists who are applying scientific knowledge to diagnose and treat diseases, discover new therapeutics, and use genetics and DNA testing for human identification. Originally, founded in 1978 in Madison, Wisconsin, USA, Promega has branches in 16 countries and more than 50 global distributors serving 100 countries.