Jonathan Campbell, PhD, asked me to write that he is taller and a bit more handsome than most scientists. I will neither confirm nor deny those assertions, but I will acknowledge that Dr. Campbell has a unique way of describing his recent collaborations and research on metabolism and Type 2 diabetes.
"The rest of the world has been thinking that it's almost like the emperor has no clothes," he says. "But we're the guys who came right in and said 'Hm, that dude's naked.'"
On March 13, only a few days before the COVID-19 pandemic caused widespread shutdowns in Wisconsin, Jon visited the Promega headquarters in Madison, Wisconsin to meet with R&D scientists and discuss opportunities for new technologies. Over the course of a few hours, Jon and his collaborator Matthew Merrins, PhD, demonstrated how their research challenges dogma and could fundamentally change our understanding of postprandial metabolism. For five decades, the paradigm of glucose control focused on a model that positioned insulin and glucagon as diametrically opposing forces to raise or lower glycemia. As Jon states, things did not always add up.
"For years, everybody has been saying 'Glucagon is the antithesis of insulin,' right? Insulin is a good guy. It makes glucose come down. Glucagon is a bad guy. It makes glucose go up. And these two are in this cosmic battle against each other over the control of glycemia. Well, we asked, 'Why do the beta cells that secrete insulin have glucagon receptors?' And as you follow the breadcrumbs, you find that these two things are actually working in cooperation. Without that cooperation, the whole thing falls apart," Jon says.
The Incretin Effect
In addition to exploring the complex biology of glucagon, Jon's lab studies the Incretin Effect, a mechanism by which the gut influences the secretion of insulin in the pancreas. Past research revealed that rises in blood-glucose matched closely whether glucose was administered orally or intravenously. However, the amount of insulin secreted was 3—4 times higher following oral intake. This is a result of the actions of GLP1 and GIP, the two major human incretins. GLP1 and GIP bind to G-protein coupled receptors in the beta cells of the pancreas to induce insulin secretion. Insulin then acts to promote glucose uptake, reducing glycemia. Many researchers believe that dysfunction of the incretin mechanisms contributes to the reduced insulin secretion seen in individuals with Type 2 diabetes.
"If we can understand the mechanisms of the incretin effect," Jon says, "We may be able to understand the pathophysiology driving Type 2 diabetes. My hope is that people are going to realize that diabetes is not just a glucose disease. Maybe we have been looking at this too much from a glucose-centric viewpoint. Clearly, glucose is a big problem with diabetes, but it's not just glucose. This is a metabolic disease, and in order to understand how to fix a metabolic disease, you need to look at all the metabolites and the way overall metabolism is dysregulated."
Research on the incretin effect has already supported the development of two new classes of drugs for Type 2 diabetes: GLP1R agonists and DPP4 inhibitors (DPP4 is an enzyme that degrades GLP1).
"We collaborate with industry quite a bit, especially pharmaceuticals. We are helping them understand the mechanism of action by which their drugs may work, and that funding has allowed us to expand and grow our program a lot in our first five years. I like to bridge that line between basic and translational science—translating basic science into the clinic."
The Search for New Technology
Jon wasn't visiting Promega in mid-March with the goal of seeing the world before COVID-19-related travel restrictions were announced. He's constantly looking for new collaborations in which both parties can bring something unique to the table. Jon was one of the first to try the new Lumit™ Insulin and Glucagon Immunoassays, which he says are easier to use and have produced better results in his work with glucagon than radioimmunoassays or ELISAs.
"People like Promega scientists say they have a new technology, and they're looking for someone to try it out it in real-world situations. I don't have that kind of technology, but I know how to apply it, so there's a lot of value there. It's a no-brainer to talk to people about how we can find synergy when the two of us both bring something like that to the table. For some applications, the Lumit™ assays are blowing out whatever we can do, and they're also incredibly easy to use. So that was a significant improvement in our workflow."
When asked what he hopes to accomplish in the next few years, Jon similarly points to innovative technology and techniques.
"We have to say, 'What's the next innovative step forward, and what new tools can we bring?' We need to figure out new ways to interrogate the systems that we're interested in. Then we can start to strip away new biology. If we ask the right question and we answer definitively, we'll end up with three more questions. Which is great, because we'll always have more work to do."
---
Lumit™ Immunoassays provide a simple and fast alternative to conventional immunoassay methods including sandwich ELISAs and Western blots. Learn more here.
Working on diabetes research? Read more about Promega assays to measure insulin activity in real time.
---
The following two tabs change content below.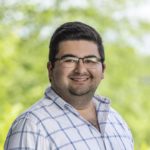 Jordan Villanueva studied writing and biology at Northwestern University before joining Promega in 2017. As a science writer, he's most interested in the human side of science - the stories and people behind the journal articles. Research interests include immunology and neuroscience, as well as the COVID-19 pandemic. When he isn't working, Jordan loves turning sourdough baking into a science. It's just a symbiotic culture of yeast and lactic acid bacteria, right?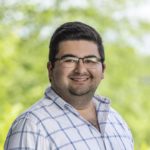 Latest posts by Jordan Villanueva (see all)