Promega created a special incentive to reward field science consultants who help the scientific community via the Helix onsite stocking program. The winner had to meet ambitious criteria to receive 2 round-trip tickets to anywhere in the world, as well as a week of paid vacation and spending money. I won and choose to use my award to travel to Switzerland. Here is the story of my amazing trip!
This blog is written by guest blogger, Caitlin Cavanaugh.
Since I was a little girl, my parents have often reminisced about one of their favorite overseas trips taken to Switzerland in 1977. This was a trip that my parents term "BC", which in our house refers to their fun, childless married days "Before Caitlin." They've shared their photos many times of the snow capped mountains and lush, green valleys. The Swiss Alps look very different from peaks in the US, with their steep, jagged peaks and clear, blue lakes. As a nature lover and an avid hiker, I knew this would be the perfect destination to realize my love for the outdoors and to follow in the footsteps of my parents—42 years later.
Our Journey to Mürren
My boyfriend Rob and I spent our first night in Lucerne. After adjusting to the time change, we took the picturesque Golden Pass Swiss railway into the heart of the Alps. From the valley floor, the way to Mürren was made via a cable car and a cogwheel train which brought us to the tiny cliffside town. We hiked alongside grazing dairy cows while absorbing as much fresh air as possible. The panoramas were stunning! We traversed the calm countryside to the gentle sound of ringing cowbells.
---
The next day, we ascended the mountain via cable car to the Schilthorn, which features a sky-high view of the picturesque Jungfraü, Eiger and Mönch mountains. After visiting the Piz Gloria rotating restaurant (featured in a James Bond movie!), we returned to Mürren to try local mountainside climbing. Rob and I are avid indoor rock climbers and the Mürren "Via Ferrata" provided quite a thrill, perched above a 2000 foot sheer drop to the valley below. The tightrope walking, cliffside traverse and suspension bridges over waterfalls and ravines made for a fun, physical afternoon. How do you relax after a 3-hour climb? With a local, cold dark beer made from a centuries-old recipe!
Across the Valley to Wengen
Our next stop was to Wengen, another small village again accessed by cogwheel train from the valley floor. Located on another section of the same cliff shelf, Wengen provided new views of the Eiger, seen right from our bedroom balcony. Wengen would serve as home base for hiking the famously challenging 10-mile route from Schynige Platte to the mountain First (pronounced FEAR-st).
The terrain changed drastically along this 700m ascent, providing both moonlike vistas and bucolic, rolling valleys sure to remind one of the Sound of Music. This hike was, without question, one of the most beautiful treks we had ever undertaken. I was very impressed by the heartiness and endurance of some of our trail mates, many of which were older Swiss citizens. The Swiss have legs of iron!
The next day was brilliant and sunny again, which gave us the opportunity to hike yet another wonderful and challenging route. This time we took the "romantic" path from Mannlichen to Berhaus, and finally to Kleine Scheidegg for wonderful, up-close views of the mountains.
Seeing the Monch, Eiger and Jungfrau from this new vantage was simply breath-taking and the mountains were inescapable from this distance. Stopping for lunch at a mountain chalet, we enjoyed a hearty meal of rösti and local sausages.
Our final adventure in Wengen was unexpected but possibly the most memorable of the trip. Rob and I decided to paraglide from Mürren to the valley below! Paragliding is simple: you and a guide attach a parachute to your bodies and JUMP off the side of the mountain. Paragliding high over the Lauterbrunnen Valley was one of the most spectacular and thrilling adventures of our lives. We dipped and dived and spun down the valley, taking in the views the entire time
The final stop of our voyage was another picturesque train ride south to Zermatt, a remote ski village and home to the iconic Matterhorn mountain. Despite the constantly changing weather conditions, our hiking in Zermatt yielded many clear shots of the peak, some taken from the moon-like terrain just a few thousand feet below.
The best vantage we found was atop Gornergrat, a mountain observatory complete with a powerful telescope still in use today. The 10,132ft elevation presented the first real impact to our breathing, made worse by the cold temperatures. Nonetheless, I managed to capture another 42-year photo remake via this shot of my father in front of the Gorner glacier. Note the receding edge of the ice as the 22 square-mile natural wonder shrinks (losing over 100ft each year, on average). This is the unfortunate effect of climate change on these millenia-old glaciers.
Finally, we made our last hike down the mountain and were lucky to capture some great shots of the iconic façade of the Matterhorn reflecting from a mountain lake.
As I reflect on my trip, I'm thankful for the opportunity to realize a lifelong travel dream and to connect with my parents across geography and time. There is something truly special about mountain landscapes and nature that inspires and restores like nothing else!
The following two tabs change content below.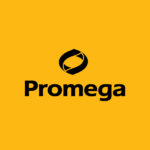 Promega products are used by life scientists who are asking fundamental questions about biological processes and by scientists who are applying scientific knowledge to diagnose and treat diseases, discover new therapeutics, and use genetics and DNA testing for human identification. Originally, founded in 1978 in Madison, Wisconsin, USA, Promega has branches in 16 countries and more than 50 global distributors serving 100 countries.