When he was a kid, Matt Hanson would disappear into the basement for an entire day and emerge later with a completed model of the USS Constitution or a completed robot or a new rocket (he still makes model rockets). Design and how things fit together have always fascinated him, so a career in science was a natural fit as well.
Today Matt is a Quality Control Supervisor/QA Senior Scientist at Promega Corporation at the Madison, WI, USA, campus. He has been with Promega for 5 years now.
After completing his undergraduate studies in molecular biology, a masters in zoology where he focused on cell biology, and a PhD in developmental biology and immunology, Matt was fortunate to pursue a successful and rewarding career as an Associate Staff Scientist in the Department of Surgery at the University of Wisconsin-Madison. His work focused on diabetes and transplantation biology.
So why did Matt join the scientific staff at Promega?
"It [my academic career, sic] was wonderful, and it was leading edge science, and I had opportunities to publish and have grants and manage a big program that was both academic as well as clinical. About four or five years into that my son, my younger son, made a comment at breakfast that he wished that Daddy lived at home. My wife and I are happily married of 25 years! I lived at home, but my son didn't see me much because I worked so many hours and was so busy and traveled a little. That broke my heart. I realized that was not what I wanted for my family."
At that point Matt began to look for other opportunities that would allow him to use his science and also regain some balance in his life.
Around the same time Promega was growing, and there was a need for a senior scientist in quality assurance to handle our increasing business with large customers who were buying Promega products to incorporate into their systems and kits and had highly specific validation and manufacturing requirements.
There were several things that made the position at Promega attractive to Matt. First of all, it was located in Madison, and Matt wanted to remain in Madison. Second, the work was interesting. He would still be contributing as a scientist, albeit in a different way. Third, Matt and his family would be able to maintain their lifestyle, and fourth, he had always perceived Promega as a unique, fulfilling and interesting place to work. He hoped that would be true.
So, he accepted the position.
Then…he attended his first company meeting at Promega.
Matt's previous experience of meetings had been academic staff meetings and department meetings which were often filled with formality and lots of white lab coats and business suits.
"The first company meeting was eye awakening. It was the first opportunity to see a different team dynamic where people were a little more enjoying of their work…and then seeing the corporate band which was filled with employees, it wasn't a hired-in group from outside. I was blown away about how good these musicians were."
One of Matt's QA team members was playing flute in the corporate band, Lead Generation, so he asked her about it. Did she have to try out? Were there cuts? Matt discovered that the band is always looking for new members. So the next year he asked the band's organizer how he could get involved, and the answer was "just show up and bring your trumpet".
So Matt started practicing, and he even started playing in a community band in Verona, WI, which he has played in for the last four years.
"So not only did Promega become a job and a new career that rejuvenated my spirit and convinced my younger son that I did live at home, but it allowed me to rediscover a part of my personality, which was music, which I had not been able to enjoy since, really, going into college…I wasn't able to make the space. Promega helped me do that."
When Matt reflects on his experience at Promega, he talks about the talents and interests that all of us develop as kids and teens—music, athletics, arts, theater, craftsmanship—and points out that as we grow older we tend to lose them, because we lose the time and the space to practice them. Promega surrounds its employees with sports leagues, employee art shows, opportunities for music—all things that make space for those interests. That is something that Matt and many of the other employees at Promega really appreciate.
---
Looking for a career in science? We have many options from research and development, to production, to quality assurance and more. See what opportunities await you at: https://bit.ly/3EEQqKF
The following two tabs change content below.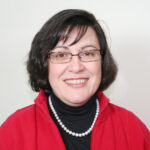 Michele earned her B.A. in biology at
Wesleyan College
in Macon, GA, and her PhD through the BCDB Program at
Emory University
in Atlanta, GA where she studied cell differentiation in the model system C. elegans. She taught on the faculty of Morningside University in Sioux City, IA, and continues to mentor science writers and teachers through volunteer activities. Michele supervises the digital marketing program group at Promega, leads the social media program and manages Promega Connections blog.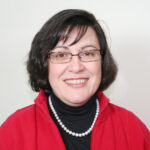 Latest posts by Michele Arduengo (see all)