In 2014, Promega created a special incentive to reward field science consultants who help the scientific community take advantage of our on-site stocking program. The winners had to meet ambitious criteria to receive 2 round-trip tickets to anywhere in the world, a week of paid vacation and spending money. Our four winners from 2014 will share photos and stories about their journeys in a semi-regular Friday feature on the Promega Connections Blog.
Today's travelogue is Part II of the adventures of Sarah Theos, a client support consultant, who used her award to travel to New Zealand. You can read Part I here.
Day 7: Queenstown to Te Anau
My husband surprised me that morning by booking a massage appointment at the spa to soothe my aching muscles. It was a rainy morning and we had a long drive ahead of us to the town of Te Anau, the stopover town on the way to the Fiordland National Park and Milford Sound.  We also saw that we had lucked out on our itinerary as it was supposed to be a beautiful day in Milford the next day (a place that gets over 300 days of rain each year).  Therefore, we didn't mind one more day of rain if it meant the next day would be amazing.  We drove through the Canterbury plains, passing tons of sheep and dairy farms along the way.  We also found it interesting that they farm deer in NZ.  We drove past a lot of deer farms.  When we arrived in Te Anau, we grabbed some food and went to the local grocery store to stock up on snacks and more wine.  New Zealand has a booming wine industry and we thought that it was worth sampling as many wines as we could.  The day was gray and cold but we decided to walk along Lake Te Anau anyway.  It is a beautiful, massive lake but we didn't see very much of the surrounding mountains because of the fog.  We stopped briefly at the bird sanctuary to see the Kaka, the Crested Grebe, and other beautiful birds.  That evening, we had the most amazing 5 star dinner at the Redcliff Café and loved it so much that we booked a table there for the next evening!  Since we were getting up super early the next day to drive to Milford, we went to bed early.
Day 8:  Drive through the Fiordland to Milford Sound
This had to be my most favorite day of the entire trip.  Not only was the weather amazing, the entire drive to and from Milford Sound was mind blowing.  The New Zealanders call Milford the 8th Natural Wonder of the World and it is easy to see why.  It is in a remote part of the island and 99% of the Fiordland will never see a human.  The Fiordland has waterfalls aplenty, sweeping, colorful landscapes with millions of gorgeous lupin flowers and gigantic, snow covered mountains.  It truly feels as though you have entered another world.  We left early so we would avoid the dreaded crowds and tour buses that clog the two lane road from 10am-4pm. We stopped constantly as the views just kept getting better and better around every twist and turn.  One notable stop was The Chasm.  The Chasm is where the raging Cleddau River has worn a path straight through the mountain so it virtually disappears into the rock.  There are many massive, perfectly round pothole formations in the limestone where pebbles have worn their way through the rocks.  We were the only two people there at that time of the morning.  It felt majestic just to stand there and listen to the tremendous sound of the powerful river disappearing into the mountain and reappearing on the other side.
When we got to Milford Sound, the sight of the towering mountains above the sound just made us stop and stare.  There weren't too many people there yet so we hiked around to take it all in.  We also applied copious amounts of insect repellent as we had heard horror stories about the swarms of sandflies here.  After our hike, we walked down to the little port to take a two hour cruise of the vast sound.  We must have taken more than a thousand photos on the boat ride.  We chose a small boat so it would be less crowded.  Since it was an early departure, there was hardly anyone on it.  We cruised around the mountains and waterfalls, hearing stories of how it looks on rainy days and the history of the sound.  We saw tree avalanches and even a colony of fur seals sunning themselves on the rocks.  The turnaround point was the Tasman Sea where it got noticeable more windy and wavy.  On the way back, the boat went under the Stirling Falls and drenched everyone who didn't run inside to take cover.  My son had sent us his Flat Stanley for a project he was doing for school so we got lots of pictures of him around Milford (to the great amusement of the other tourists).  On the way back, we stopped in several spots to go on little hikes.  After driving through the Homer Tunnel, we stopped briefly to take photos of it disappearing into the mountain.  We were shocked when two helicopters suddenly appeared and landed right next to us!  Since it was such a beautiful day, many people hired these helicopters to get an aerial view of the sound.  After our close call with the helicopters, we decided to hike up Gertrude Saddle to the ice fields.  This was an extremely challenging hike with an overgrown trail.  We got lost along the way and I ended twisting my ankle on a hidden rock.  Since it was pretty dense brush, we decided to turn back before we got even more lost.  It was an adventure, to say the least!  We stopped many more times on the way back.  A favorite spot was the walk up to Lake Dunn where lupin flowers were everywhere.  I LOVE these flowers and just the contrast of these large pink and purple flowers against the crystal blue lakes, large snow covered mountains and beautiful blue sky was enough to make my day.
We arrived back in Te Anau thoroughly exhausted and ready to eat dinner at the amazing Redcliff restaurant again.  I'm not one for taking photos of food but each of their plates were a work of art and tasted AMAZING!  I had the New Zealand lamb, which was cooked perfectly and definitely hit the spot after a long day of hiking.
Day 9:  Te Anau to Queenstown
We finally had an easy day today after several days of long walks and hikes. The clouds rolled back in today and it started to rain.  We drove two hours back to Queenstown where the weather was nicer.  We stopped at Devil's Staircase on the way back to take photos of the road hugging the sheer cliffs over Lake Wakatipu and took a slight detour straight up a mountain to see the view of Queenstown from the Remarkables Ski Range.  This was a dirt road that went extremely high and was dangerously close to the side of the mountain.  When I say that it hugged the cliffs, you literally could see straight down to the valley floor on many of the turns and there were no guardrails for the cars.  Luckily, there wasn't anyone on the road so we didn't have to do any crazy driving maneuvers.  After getting back to our hotel in Queenstown, we drove into the city to do some shopping and explore again.  My husband is a huge rugby fan as he played it growing up in the UK so we had to stop in the All Blacks Rugby shop to get some rugby jerseys.  Actually, we stopped in every rugby shop we saw on the South Island.  It was a bit ridiculous.  The All Blacks had just won the Rugby World Cup so there were shops everywhere. We then tried to get away from the crowds so took a walk around the Queenstown gardens, right by the lake.  The kids had just gotten out of school for their summer vacation so it was a bit busier everywhere.  That night, we relaxed near the hotel and took a nice walk along the peninsula trail after dinner.  We were pleasantly surprised by the most glorious sunset that night.
Day 10:  Queenstown to Mt. Cook
The day started off sunny and beautiful so we decided to set off early towards Twizel, our last stop before heading back to Christchurch.  We were both a bit tired from so many days of hiking so it was nice to just sit and relax for the 2.5 hour drive.  We chose Twizel as our last stop where we planned on spending three nights just relaxing and winding down.  I knew nothing about the town except that it was near this amazing B&B I had found online.  When we arrived at the B&B, I was shocked to hear from the owners that Twizel was supposed to be torn down years ago.  It was originally built to house the workers building a hydroelectric dam near the Pukaki and Tekapo Lakes.  It has a reputation of being a boring town and many New Zealanders still look down on it.  It was our most favorite place to stay!  It wasn't touristy at all and was surrounded by gorgeous snow covered mountains and beautiful lakes.  Since it was still a nice when we arrived (and you never knew when the weather would change), we decided to drive 45 minutes further to Mount Cook to see if we could get a glimpse of the tallest mountain in New Zealand.  We were not disappointed!  Rounding the curve to Lake Pukaki (which is gorgeous on its own), we got a beautiful view of this giant mountain that had eluded us on the west coast due to clouds.  We then drove to Mt. Cook Village and walked the Hooker Valley Track up to Hooker Lake at the base of the mountain.  It was by far the best hike of the whole trip.  It was about 8.5 miles roundtrip up the valley floor and over several suspension bridges but didn't feel long as the scenery was mesmerizing.  Once we got to Hooker Lake, we could see some icebergs that had broken off from the glacier, floating in the gray water.  We were losing light by that point so decided to head back to Twizel for dinner and then to relax at the great B&B.
Day 11: Twizel, Mount Cook Village, Lake Tekapo
The following day, we set off early to head back to Mt. Cook and Mt. Tasman to hike the Tasman Glacier Track.  The weather was quite chilly and rainy but we persevered and made it to the glacier.  Afterwards, we drove south to Lake Ohau where we felt as if we went back in time and did not see another person at all.  The weather was cooperating so we went to Lake Tekapo to check out the Church of the Good Shepherd and see if we could book a sightseeing flight over the glaciers.  Due to the bad weather in Franz Josef the previous week, the helihike we had booked was canceled.  They had had a rough start to the summer and not many people were able to get up on the glaciers due the weather.  We were still dying to see the glaciers up close and thought the weather was supposed to be good so we stopped by a scenic flight location.  We were told that they had tentatively scheduled a flight a 14 seater plan for 9am the next morning but were unsure about the weather conditions. They said we should plan on being at the tiny airport at that time in case they decide they can go up.  Instead of being freaked out by this, we were excited.  We spent the rest of the day walking around Lake Tekapo and playing in the lupins.  Lake Tekapo is extremely touristy so we decided to go back to Twizel for dinner and to relax before the flight the next morning.
Day 12:  Twizel, Lake Pukaki, Lake Tekapo
We called the airport early in the morning and were told the flight was on.  We rushed out of the B&B, trying to get to the airport as quickly as possible.  We were delayed briefly by a sheep crossing….only in New Zealand… and  made it to the airport in time.  The flight we took was called the Grand Traverse, taking off over Lake Tekapo, swinging over the Southern Alps and Mount Cook with breathtaking views of the glaciers.  It was EXTREMELY windy and the pilot kept apologizing for the bumpy ride.  When we got back to the airport, we heard that the rest of the flights had been canceled due to the dangerous wind conditions.  We headed up to Lake Tekapo to hike up to the Mt. John Observatory.  We should have known better as it was ridiculously windy.  When we reached the summit, we were told that the road was closed and no one was allowed into the café.  We were literally holding on to anything we could find to keep ourselves upright.  The wind was insane.  Since we had brought our lunch with us (initially planning on sitting at one of the picnic tables to enjoy the view), we took cover next to the bathrooms – gross, I know – to eat and rehydrate.  We braved the hike back down the mountain and drove back to Twizel since it was not safe to hike around the lake that day due to the winds.
Day 13:  Twizel to Christchurch
As our trip was coming to a close, we had a rainy, long drive back to Christchurch through a more populated area, with everyone out doing their Christmas shopping.  We arrived back in Christchurch with the knowledge of the earthquake in my head.  We were staying in Latimer Square in a brand new hotel.  When we had arrived 11 days ago, I had no idea that this spot was Ground Zero for the earthquake and that the most people lost their lives here when a building on the square collapsed.  I couldn't shake the images I had seen in the book.  I looked around at every gravel parking lot in a different way, knowing that large, beautiful buildings once stood in their place.  I saw the rubble and boarded up buildings more clearly and was deeply saddened.  Later that evening, the skies cleared and we drove out of the city center for dinner.  Most of the people no longer live in the city center as insurance companies refuse to insure properties that are not rebuilt under incredibly cost prohibitive building codes.  Most of the damaged hotels sit vacant, ready to be rebuilt as soon as insurance companies agree to pay their claims.  Christchurch Cathedral sits neglected, the rubble everywhere, waiting for news as to whether it can be rebuilt or should be torn down.  The once crown jewel and pride of the city is now a horrible reminder of the disaster.  However, I also saw tremendous hope and pride in this devastated city.  A new, massive playground opened up the day we left.  It was built on several city blocks where just a few years ago, huge high rises stood.  To see the park filled with children, laughing and playing, gave me hope for Christchurch.  A place where you saw devastation and loss around every corner now had a center of light.  I truly do hope Christchurch can come back from this disaster.  I feel for the people who lost everything and for those who bravely chose to remain when so many fled the city.
I don't want to end my blog on a sad note, but I felt that it was important to write about Christchurch since it affected me deeply.  I am truly grateful to Promega for giving me the opportunity to have this once in a lifetime trip.  We had the most amazing experiences in New Zealand.  The people are warm and welcoming; the scenery is truly mind blowing.  Even with consecutive days of torrential downpours, we still managed to enjoy ourselves.  It is a place where you can get away from it all and be one with nature.  It's also extremely laid back where you can wear dirty hiking gear into the fanciest restaurant and not get a second glance.  I loved this place and can't wait to return.
The following two tabs change content below.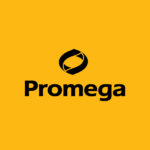 Promega products are used by life scientists who are asking fundamental questions about biological processes and by scientists who are applying scientific knowledge to diagnose and treat diseases, discover new therapeutics, and use genetics and DNA testing for human identification. Originally, founded in 1978 in Madison, Wisconsin, USA, Promega has branches in 16 countries and more than 50 global distributors serving 100 countries.