When it comes to acquiring new equipment, choosing the right instrument for your lab can be daunting―you want to make a worthwhile investment that will go the distance, both in longevity and overall capacity. In a perfect world, the instruments available to you would have been thoroughly tested and reviewed, especially as they compare to one another, making your job that much easier.
In the case of benchtop capillary electrophoresis (CE) instruments, researchers Nastasja Burgardt and Melanie Weissenberger have done just that. Their article, titled "First experiences with the Spectrum Compact CE System", appeared in the International Journal of Legal Medicine and offered a comprehensive review of the performance of the recently released Spectrum Compact CE System in a forensic genetics laboratory setting.
The Spectrum Compact CE System is a 4-capillary benchtop capillary electrophoresis instrument that brings fragment analysis and sanger sequencing capabilities into the lab. It processes up to 32 samples in one run and is designed for use with existing sequencing chemistries and commercially available short tandem repeat (STR) kits.
The study tested the instrument's compatibility with STR kits from different manufacturers, as well as its reproducibility and robustness in comparison to the ABI PRISM® 310 Genetic Analyzer, an automated single-capillary instrument specialized for genotyping that was first introduced in the late 1990's.
In seeking a replacement for or supplement to the ABI instrument, Burgardt and Weissenberger outlined their laboratory's needs, stipulating that they preferred a recently released instrument with comparable throughput, compatibility with pre-established analysis software and kits from different suppliers, economical solutions for consumables, equal or better analysis quality, and a user-friendly interface.
Overall, the Spectrum Compact CE System performed well in the lab and was reviewed favorably. The user interface was described as intuitive, straightforward and easily learnable. All internal quality checks were passed and conclusive. Spectral calibration was simpler and faster on the Spectrum Compact CE System than the ABI instrument.
Consumables are all installed separately and feature 2D barcode tracking, which allows the instrument to monitor usage and give warning when they need to be replaced. However, the researchers noted the absence of hard stops, allowing the user to monitor the quality of the analyses and choose whether they want to continue using consumables beyond their recommended injection number, thereby saving resources.
The Spectrum Compact instrument was demonstrated to have a higher sample throughput than the ABI instrument, with a less time-consuming run-setup that also leaves less room for human error.
The authors also discussed the instrument's compatibility with commonly used STR kits, as well as its capacity to be adapted to uncommon or self-made kits. The Spectrum Compact CE System allows users to perform analyses with kits from different manufacturers on the same instrument. In this study, pre-programmed spectral calibration settings allowed for easy matrix installation of eight STR kits from four different suppliers. All kits tested produced readable electropherograms, with all colors clearly differentiated.
Say hello to ProDye, our newest kit for your Sanger sequencing needs. Compatible with a variety of DNA templates and CE platforms, read how ProDye can get your lab playing in perfect harmony.
The paper also highlighted the 1-bp resolution of the instrument, noting that the Spectrum Compact CE System showed a better 1-bp resolution that the ABI instrument, providing clear peak resolution even in the longer fragment range. The authors mentioned the high dynamic range of the Spectrum Compact CE System as well, with twice the DNA template input of the ABI instrument, allowing for the analysis of highly degraded DNA samples. ­
In sum, Bergardt and Weissenberger concluded that the Spectrum Compact CE System was precise and robust, and met the requirements initially specified. It proved to be a suitable tool for forensic DNA analysis in a laboratory with a high diversity of samples and times of usage.
---
To learn more about the Spectrum Compact CE System, click here.
The following two tabs change content below.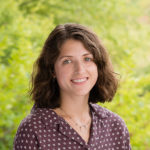 AnnaKay is a science writer at Promega. She studied Life Sciences Communication at the University of Wisconsin-Madison and has written across a range of fields including limnology, veterinary medicine and natural resource management. In her spare time, AnnaKay enjoys reading and writing creatively.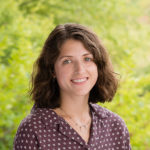 Latest posts by AnnaKay Kruger (see all)