Research into vaccines based on RNA began decades ago when scientists theorized that they could harness RNA to produce viral proteins within a cell, prompting a protective immune response. RNA vaccine research drew scientists' attention during the development of SARS-CoV-2 vaccines during the COVID-19 pandemic, which opened the door for research targeting other diseases with RNA-based therapeutics.
For scientists working to translate RNA therapeutic candidates into preclinical and clinical trials, RNA must be manufactured under conditions that meet current Good Manufacturing Practices (cGMPs) at much larger scales than what's needed during discovery-phase research. Reagents must be of consistently high quality, available in bulk formats and manufactured under strict regulatory guidelines—a significant challenge for most research organizations to achieve on their own.
To streamline the transition from bench to large-scale production, we've developed customizable cGMP-compliant in vitro transcription raw materials designed for use in RNA therapeutic production. Read on to learn how our contributions to one organization's vaccine manufacturing efforts inspired the development of our own cGMP-compliant reagents.
Manufacturing RNA Vaccines
After the COVID-19 pandemic demonstrated the utility of RNA vaccines, research in this area has boomed, with scientists considering the application of this technology to combat infectious diseases like influenza, Zika and RSV, and even conditions like cancer. However, transitioning from RNA produced for research-use only purposes to RNA produced for preclinical or clinical studies is a challenge. Raw materials used in vaccine production need to comply with cGMP regulations to ensure the quality and safety of the product, and materials intended for research use only (RUO) generally do not meet these standards.
In 2021, scientists at Duke University released a study describing a scalable, reproducible platform through which labs could produce RNA therapeutics that adhere to the quality, purity and safety profile needed for use in clinical trials. In this study, the scientists used Promega reagents and enzymes to carry out in vitro transcription reactions, including an in vitro transcription buffer, nucleotide triphosphates and RNA polymerase. The scientists assessed all the vendors whose reagents were used in this program for adherence to a standardized set of quality attributes and reagent availability.
With proof-of-concept vaccine candidates for HIV and influenza under development, the same research group pivoted resources to SARS-CoV-2 research and vaccine development during the COVID-19 pandemic. During this time, reagent and throughput needs grew, and Promega experts worked with Duke scientists to develop customized in vitro transcription kits for RNA synthesis in their cGMP production facility, tailored to their requirements and scale.
"Duke had already evaluated two different RiboMAX® kits from Promega," said Promega Sr. Global Custom Solution Consultant Cara Campbell, "So we created a custom kit based on their internal optimization of components to a single kit format, which matched the workflow for their reaction size, and the number of reactions that they needed that kit to contain."
cGMP Reagents for in vitro Transcription at Promega
This work contributed to efforts toward the development of a program dedicated to manufacturing and supplying cGMP-quality in vitro transcription reagents and raw materials for RNA therapeutic manufacturing.
"[Duke] is a human vaccine manufacturer and have their own cGMP facility where they have been able to integrate our RUO reagents as raw materials and add any additional quality control measures themselves, such as added QC assays," she said. "This contributed to our understanding of what quality attributes in the human vaccine manufacture industry are required to meet the needs of these manufacturers."
Campbell also points to the COVID-19 pandemic as a catalyst for this program.
"The experience gained from the pandemic drove a deeper look into these reagents as in vitro transcription reagents are critical for the manufacture of RNA vaccines," she said. "We needed to assess what was required in terms of quality attributes such that they would meet the needs of the human vaccine and RNA therapeutic markets."
Promega now offers custom formulations, formats and scales of cGMP-grade in vitro transcription reagents to help researchers transition from early research and discovery to clinical studies and final production of an RNA transcript with consistent and high-quality performance.
Learn about raw materials for RNA therapeutic manufacturing at Promega.
---
Related Posts
The following two tabs change content below.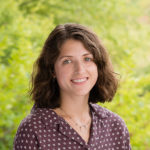 AnnaKay is a science writer at Promega. She studied Life Sciences Communication at the University of Wisconsin-Madison and has written across a range of fields including limnology, veterinary medicine and natural resource management. In her spare time, AnnaKay enjoys reading and writing creatively.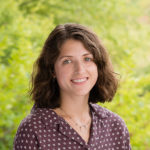 Latest posts by AnnaKay Kruger (see all)