Immune checkpoint pathways such as PD-1/PD-L1 and CTLA-4 are promising new immunotherapy targets for the treatment of cancer and autoimmunity. Immune checkpoint reporter-based bioassays provide a simple, consistent, and reliable cell-based assay to measure Ab function throughout the drug development pipeline.
The brief chalk talk below describes the assay principals of the reporter-based bioassay that monitors the functional blockade of PD-1/PD-L1 interactions.
The following two tabs change content below.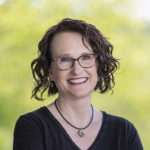 Kelly earned her B.S. in Genetics from
Iowa State University
in Ames, IA. Prior to coming to Promega, she worked for biotech companies in San Diego and Madison. Kelly lives just outside Madison with her husband, son and daughter. Kelly collects hobbies including jewelry artistry, reading, writing and knitting. A black belt, she enjoys practicing karate with her daughter as well as hiking, biking and camping.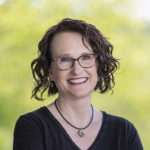 Latest posts by Kelly Grooms (see all)