Remember the bubble getter? Siliconizing sequencing gel glass plates? Carrying out sequencing reactions in strip tubes? Diagramming, by hand, your cloning scheme and calculating the cut sizes with a hand-held calculator? Marking plates for plaque lifts with india ink?
This video is for all of you who were in the lab when life was "one gene, one graduate student". What other oldie but goodies can you think of? Leave a comment or tweet @promega #backinmyday
[youtube=http://www.youtube.com/watch?v=voNepWllrMM]
The following two tabs change content below.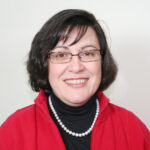 Michele earned her B.A. in biology at
Wesleyan College
in Macon, GA, and her PhD through the BCDB Program at
Emory University
in Atlanta, GA where she studied cell differentiation in the model system C. elegans. She taught on the faculty of Morningside University in Sioux City, IA, and continues to mentor science writers and teachers through volunteer activities. Michele supervises the digital marketing program group at Promega, leads the social media program and manages Promega Connections blog.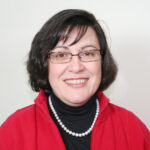 Latest posts by Michele Arduengo (see all)