Sustainability. Maybe it is your way of life, or you feel like it is a buzzword used and abused. Perhaps you are tired of hearing about it or convinced that society doesn't do enough. Well, welcome to Switzerland, the country of Heidi, of mountains and chocolate, and where many are passionate about their environment and fight to preserve it. The team of Promega Switzerland is no exception. Take the General Manager, Mauro Ciglic, for example. He is someone who cares about people, nature, and the environment in the broadest sense. For him, sustainability is an attitude. It's about questioning one's lifestyle, behaviors, and habits, reflecting on what one can do personally, and continuously challenging oneself to be and do better for others and the environment. Mauro is aware that economic, social, and environmental aspects are intertwined and that changes in the environment, good or bad, directly impact people, thus society at large. As the person responsible for the Swiss Branch of Promega, Mauro can bring positive change using the company's financial strength and workforce. He focuses on the opportunities and not the challenges and, with the team, works hard to bring concrete solutions.
"One of the hardest things for people to wrap their heads around tends to be the idea that small wins add up to big victories. However, if we want to make a big difference for the future of our planet and its people, we have to overcome our indifference towards so many small things in life."

– Mauro Ciglic, General Manager, Promega Switzerland
Personal Commitment to Sustainability at Home and Work
Mauro's engagement aligns with the corporate vision as sustainability is fundamental for Promega Corporation and our CEO, Bill Linton. According to the UN, being sustainable means meeting the needs of the present without compromising the ability of future generations to meet their own needs. At Promega Switzerland, and particularly in the Swiss team, this is not only a leadership statement but indeed a way of life. Everyone champions sustainability in their own way, starting at home with little actions such as reducing meat consumption, shopping second-hand, buying groceries more often in smaller quantities, or supporting local organizations helping the environment. Some even go as far as powering their house with solar energy and driving electric cars.
Everyone in the Swiss team embraces the mantra "Reduce, Reuse, Recycle, Recover." For example, coffee lovers can drink some in the morning with peace of mind knowing that the coffee is certified and sourced from Fairtrade producers and packaged in compostable capsules. At lunchtime, team members will enjoy their homemade meal avoiding wasteful takeaway containers. And if anyone gets thirsty, there is no use looking for plastic bottles; tap water is the only option. Office work is paper-intensive by nature. The Finance and Administration Manager, Daniel Corchia, knows it well. His team works hard to introduce more and more e-procurement systems to avoid printing orders, invoices, or bank statements, for example. And whenever printing is needed, they use only recycled paper.
Creativity Can Bring about Victories in Sustainability
In other departments too, actions are taken. Our Head of Marketing, Joanna Stevenson, worries that promotion and advertising activities produce so much waste, notably exhibition panels and banners that get quickly thrown away. But where there's a will, there's a way. Joanna initiated a project where instead of discarding printed walls, banners, posters, or brochures, they were recovered to make reusable items such as key chains, bags, or luggage tags. These objects are all the more remarkable because they are manufactured in the workshop of Pigna. The foundation provides people with disabilities with housing, working and living spaces that best suit them, and support that is tailored to their needs and requirements.
In sales as well, one can be sustainable, as proven by the Helix® on-site stocking system. It is a convenient purchasing channel for scientists. More importantly, it helps save the environment and reduce CO2 emission through consolidated shipments, efficient restocking plans, and reduced packaging. In Switzerland, Helix® is particularly appreciated with units installed in over 40 sites and 50% of the orders going through them. All our Sales and Applications Specialists champion the system and go beyond to advertise it. In particular, their Manager, Thierry Colin, who initiated the Go Green with Helix® program, partnering with the NGO Almighty Tree. Researchers and scientists in Switzerland that join the program contribute to planting trees in local forests with each purchase they make via Helix. In 2021, over 200 larch and maple trees were planted, and the program continues in 2022.
All these actions, big or small, reflect a collective and personal commitment to adopt practices that preserve our environment and society. The Swiss Promega Team is on a journey, never stopping and remaining attentive to the urgency of our current situation. There is no single answer that will solve all the problems, but each small step can have an impact leading to bigger victories in sustainaiblity. Hopefully, these few examples gave you ideas, motivation, or reconciled you with the word sustainability.
---
Are you looking to make your lab more sustainable? Check out this post about some simple ways to make your research more sustainable.
Read more about Promega Corporation's commitment to a sustainable business model at our Corporate Responsibility web site.
---
The following two tabs change content below.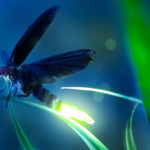 Nana is a scientific communication specialist at Promega Switzerland. Diving in the quantum world of biophysics during her PhD did not make her forget her love for words. Whether through voice or paper, communication is her passion. She is dedicated to spreading science knowledge by writing about it or participating in outreach activities.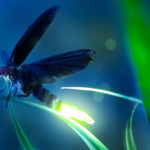 Latest posts by Nana Diarra dit Konté (see all)