In 2014, Promega created a special incentive to reward field science consultants who help the scientific community take advantage of our on-site stocking program. The winners had to meet ambitious criteria to receive 2 round-trip tickets to anywhere in the world, a week of paid vacation and spending money. Our four winners will share photos and stories about their journeys on the Promega Connections Blog.
Today's travelogue is Part I of the adventures of Amy Parman, a regional sales manager, who used her award to travel to Ecuador and the Galapagos Islands.
Day 1: Seattle to Miami – Today we tied up a few last minute details, tested the satellite phones, checked that Grandma and Grandpa had all the info and resources they needed for anything that should arise while we were inaccessible (the manual we left was slightly thicker than War and Peace, and way less interesting), loaded up the car, put on the out-of-office alerts, kissed the kiddos good-bye and headed to SeaTac for a red-eye flight to Miami. We're off!
Day 2: Miami to Guayaquil, Ecuador – Today (Was it day? After a red-eye, who knows?) we arrived in Miami in the very wee hours. We snagged a quick breakfast and a hotel right in the Miami airport which rents rooms for the day, which was our first experience with an hourly hotel—ahem! Our nine hour layover included lunch, mani/pedis and a much needed nap. We boarded our flight to Guayaquil and made full use of some particularly goofy-looking, newly-purchased neck pillows. My husband created a little excitement as we boarded the plane—he couldn't find his passport as the flight attendant was readying the flight doors for departure. Our local seatmates and two flight attendants helped to find it quickly as it had slipped between the window seat and the floor. Phew! The flight was smooth as a wet seal and we arrived in Guayaquil to find the Hilton shuttle waiting for us. We checked into our room and grabbed some midnight sangria and flautas while we listened to an awesome Ecuadorian jazz band in the hotel bar. This trip is off to a fabulous start!
Day 3: Guyaquil, Ecuador – This morning we slept in until 9:30, which (with two kids under 5) seemed like enough of a vacation in itself for us to pack up and head home. Breakfast at the hotel was completely delish and, after we drank them out of guanabana juice, the concierge helped us plan our day. Ecuador uses the US dollar, which made a quick trip to the bank easy enough and money fun to spot—dollar coins, 50 cent pieces from the 1960's, and bills from the 1990's were not out of the norm. Everyone was very friendly and extremely well-armed, and it was easy to communicate via hand signals if our Spanish didn't come across clearly enough. Next we hopped a taxi to the Cerro Santa Ana, where we climbed 444 steps to the stunning cathedral and lighthouse.
The views were amazing and, thankfully, offered the chance to stop and soak in the various sights as we made the climb. There were guards every 25 steps or so and at every little turn off in the barrio. We didn't encounter many fellow tourists, but would recommend the climb as it was well worth it. We then walked the Malecon 2000, a 1.5 mile boardwalk along the river.
The boardwalk offered more breathtaking views and was integrated with local families and visitors, offering a great taste of the city. We had an awesome lunch and headed back to the Hilton to take advantage of the swim-up bar and spoil ourselves a little with some fruity cocktails. That evening we FaceTimed with the kiddos back at home for this was likely the last opportunity to have WiFi before unplugging completely in the Galapagos—ahhhhh. We also sent a batch of postcards which took a full six weeks to arrive at the mainland.
Day 4: Guayaquil to Galapagos, Balta & Santa Cruz Islands – Today was another relaxing wake-up and wonderful breakfast at the Hilton, before hopping the airport shuttle to catch our flight to the Galapagos! We were met at the airport by our AdventureSmith travel ambassador who assisted with a smooth check-in to our Avianca flight to Balta. The airplane was very new and updated, making the 600 mile flight across the Pacific very comfortable. One very interesting experience was about 20 minutes prior to landing, when the stewardesses passed through the cabin, opened all the overhead bins and sprayed an aerosol into each to fumigate all the carry-on baggage. The whole flight filled with a fine mist. Who knows what that stuff was, but we all felt…clean. The Galapagos are such a protected World Heritage site that they want to make sure nobody inadvertently carries any unwanted, invasive insects/critters onto the islands. The views out the windows were stunning as we made our final descent. I could not believe we were actually landing in the Galapagos—a lifelong dream for this science nerd!
Customs was easy enough, and we grabbed our gear and met our crew and naturalist Bayron. Our luggage was loaded onto a separate truck to head straight to our boat, while we boarded a nice (meaning air conditioned!) island bus to be taken to a ferry dock. We took a short boat shuttle to Santa Cruz Island, and then hopped on another bus to explore for the day before heading to the ship. This was our first chance to see some nature and meet our fellow shipmates. There were fifteen fellow adventurers in all, and everyone seemed very nice. (They always seem nice until the food and water run out, and the radio breaks, and no one knows where you are and you have to hunt iguanas to stave off starvation.) There was one family with three kids, two teens and a tween, but otherwise everyone was essentially retired. Our first stop was at the "chimney,"  a very large crater, hundreds of feet deep and even further across, that has been overtaken by foliage. We had a couple of other quick stops featuring incredibly large (but harmless) bees and very cool shrub species. We then pulled up to a ranch for open air dining with great food and linen abound, and the whole place was a natural habitat for giant tortoises!
These guys and gals were absolutely amazing. The tortoises were all sizes, from young ones, which are as big as any turtle you've seen, to giant ones, hundreds of years old, with shells that come up to your waist. It was incredible to see them wild, eating and wandering about at their own slow pace. Some were amidst the trees, some were soaking in the mud and others were just sort of…standing there. There was a beautiful foliage-covered bog as well, and we got our first glimpses at some of the many species of birds we'll see on this trip—initially some ducks, followed by some serenading warblers to accompany the view. Some added excitement was that Harrison Ford and Calista Flockhart also happened to be lunching at the ranch property, and walked with us while exploring the grounds. We told them to beat it. They were somehow getting into all of our pictures.
We boarded the bus for a trip past our naturalist's childhood home in the village of Buena Vista. We hopped on a couple of dinghies to our ship, the Cormorant. It was a stunning ship—a 92-foot power-catamaran with a crew of eight and a hot tub on the top deck, which was about 10 meters above the water line. We went through a quick orientation and crew introductions, followed by a chance to formally meet the other adventurers too.  After a tasty dinner in the common dining room, we received a briefing on the next day's adventures from the naturalist.
We quickly learned that one of the highlights of the day is actually the night. What a treat! Before the trip, we had spent so much time contemplating and researching all the wildlife that we would have the chance to encounter in the Galapagos that we never really took the time to anticipate the wonder of immersion in the night sky. There was no light pollution and these were hands-down the best stars we've ever seen. The Milky Way looked like you could take an ice-cream scooper and scoop out a giant vanilla treat. It was so bright and defined! The Southern Cross, Orion, the Little Dipper, Ursa Major and a shooting star were breathtaking. We will be spending many nights up on the top deck enjoying this view! Thoroughly enthralled with our first day, we headed to our cabin suite for a very comfortable night's rest.
Day 5: Isabela Island, Galapagos – Thanks to our seemingly nocturnal captain, we woke up at Isabela Island to a delicious omelet bar and mind-blowing views! We were at 0°57'53" latitude and 90°57'54" longitude according to our satellite phone GPS. We were still pinching ourselves that we were even there! First was another briefing by Bayron on what we can hope for that morning and one of 427 lectures about not forgetting sunscreen. The 15 of us hopped into two zodiac dinghies with a driver in each, Bayron at the helm and our cameras ready. Someone had the idea earlier to set the cameras out to allow the lenses to reach temperature and it made all the difference as we were immediately snapping pics.  All 15 faces were smiling like kids on Christmas morning. We immediately saw our first blue-footed boobies, Galapagos penguins (OMG penguins!), pelicans, Galapagos sea lions, marine iguanas (OMG marine iguanas!) and gorgeous Sally Lightfoot crabs before we even made our beach landing! The wildlife here is ubiquitous, unique and couldn't be further from growing up in Michigan. I am in HEAVEN.
We transferred to a small four-tracker utility bus and took a 40 minute ride to the Sierra Negra volcano. We hiked a 4 mile out-and-back to the rim and along the way we saw many birds, including a vermillion flycatcher and various finches with the famous Galapagos beaks. The crater is an impressive 6 miles across and covered with visible steam vents. The views are great and it would be amazing to hike down into the crater, but it is protected. Bayron explained that only 3% of the islands are accessible while the remaining land is protected. There are amazing angel flowers growing along the trail; they're larger than your forearm and hand and a beautiful pink color.
We finished the very hot hike back to the bus (the sun is right there!), rode 40 minutes back to the dinghy and were quickly back on board to a lunch of fresh juices and delicious food. Afterward, everyone headed to their cabins for a quick afternoon nap in the comfy A/C. Bayron stated that we would be doing a hike and/or snorkel every morning, and then another activity in the afternoon. I've never seen so many adults consistently need nap time! We wake up on the boat every morning at 6 am for breakfast (with '80s hits over the speakers for the alarm) and then board dinghies by 7am. It is very hot on the equatorial line, so our timing was based on when the wildlife would be up and active, then afternoon naps and more hiking or snorkeling in the afternoon when the temperatures fall from mid-day highs. There was a very engaging and active itinerary every day, and no one wanted to miss a minute of exploring.
The afternoon was another dinghy back to the island to go to a giant tortoise conservatory where they were doing the important work of making sure the island's tortoises were still breeding and maintaining healthy population numbers. Each island has its own distinct tortoise population, uniquely evolved for that particular island's environment. The shells are all slightly different shapes to allow for the best chance of survival for the landscape. Darwin was clued into these shell shapes by an islander on his initial voyage. (Can you believe he was only on the islands for 5 weeks?!) It was so awe-inspiring to see science alive and exhibiting itself like this right in front of our eyes.
After the conservatory, we saw some beautiful flamingos with a striking pink color eating in a little pond. We also had the chance for some great swimming off of a white sand beach, explored the tiny little village, photographed a cool church, read some plaques (Matt's favorite hobby) and saw some great crabs, marine iguanas and a mysterious inking creature (must have been a small squid or octopus close to shore) that escaped our view with its ink distraction.
After a glorious day, we headed back to the boat for a fresh seafood dinner and celebrated our fellow passenger Ray's 70th birthday. We went up for another amazing night sky with shooting stars and saw some bioluminescence in the water as the ship struck out toward our next day's destination. We used the satellite phone to quickly check in with the kiddos and pass on our love and tidbits of our adventure. We saw 27 penguins today. 27! That will fill our dreams with delight. After scheming up way to get a penguin in a suitcase, we went to bed.
Day 6: Punta Moreno & Elizabeth Bay, Isabela Island – This morning we were greeted by the beautiful views of Elizabeth Bay on Isabela Island and "The Heat is On" by Glenn Frey. We had a breakfast of pancakes, just like grandma would make, and hopped on a dinghy ride around the coast of the bay. We saw our first flightless cormorants, unique to this part of the world.
They've evolved to be so fat and happy, without many predators, so their wings have become non-functional little stubs. They have amazing blue eyes and stand on the lava rock jutting out of the ocean, fanning their nearly non-existent wings in the sun and breeze. When they hop across the rocks they are a little clumsy, but, once in the water, they are graceful swimmers who take flight under the sea. We also encountered our first sea turtles, which were huge and numerous. We saw nearly 20 on this short dinghy ride.
We also viewed great frigatebirds, marine iguanas, penguins and sea lions (who were so curious they swam right up to us with a playful show). The adventure-goers marveled at the pictures we were getting with penguins, frigate birds, iguanas and crabs in the same shot. I mean, c'mon! Nearly in tears with happiness, I wasn't really not sure what else the Galapagos could possibly offer us.
We then had a wet-landing near shore where we jumped out of the dinghy and started a 2 ½ mile hike across "a'a" lava. It was very sharp (if you fell your shins would not be happy) and very, very hot. There was very little cover going across this field and, although it was still before 8 am, the temperature was rising and getting toasty with the sun's heat reflecting off of the lava rock. While hiking across the lava, we had a view of the Sierra Azul volcano and our naturalist filled our heads with great stories of the landscape.
After about an hour of hiking, we came to a water reservoir about the size of a football field that appeared from nowhere. It was formed by sea water trickling through the lava crevices to form an oasis containing brackish water. There were several pioneer plant species around fighting for survival on the lava landscape and a large cactus nearby with a cactus finch nesting within arm's reach. The large water basin had a school of full-sized yellow mullet fish circling in it. The fish either made their way through long winding lava tunnels or a may have been transferred across the lava by birds; this sight really bends the mind. We overheard and saw two flamingos do a fly-by. The scene of beauty and science overtook me and I had to pause a few minutes just to let some happy tears stream down my face. This experience was truly overwhelming—what a blessing to be there in person where there is science everywhere you look. My husband chuckled at me going full-nerd.
The terrain on the rest of the hike was a little more forgiving and we saw pintail ducks, spiders and lava lizards to round out this isolated ecosystem. Next was a dinghy ride back to the boat for a snorkeling trip. We saw puffer fish, swimming penguins, flightless cormorants, huge parrotfish, giant colorful urchins and zillions of species of fish. Both giant green sea turtles and yellow-beaked sea turtles were so plentiful that we actually had to dodge them through the waves, and they were shockingly nonplussed by our presence. At one point I was snorkeling on my own, surrounded by six very large, graceful sea turtles. I just floated as still as possible and let them surround me. They were curious and gentle and looked right at me with wise eyes. If you're wondering if it is possible to cry under water with a mask on, it is.
How many times will the Galapagos blow my mind? Several more I expect. Next we were back to the Cormorant ship for a nice nap to allow our brains to try to catch up with what we've just seen. In the afternoon we took a two hour dinghy ride with cameras at the ready. Our expert ship crew maneuvered the dinghy like it was a kayak in and out of a stand of red mangroves. We wound our way into a maze of pathways made by the mangroves and saw sea turtles and schools of yellow cownose rays and spotted eagle rays. The rays looked as though they were flying in slow motion under the water—so beautiful! We also saw the world's smallest heron, the Galapagos striated heron, and lots more frigatebirds, pelicans, blue-footed boobies and penguins.
In the evening, all 15 guests were sharing snorkeling sights, experiences and wonderment at how friendly all the wildlife was here. They were not bothered by humans at all. In fact, they barely took note of our presence, unless it was to curiously approach us and interact as if to say hello. Our ship server and bartender extraordinaire, Eduardo, made us a Flying Flamingo cocktail to accompany our scrumptious Chinese dinner. After dinner there was a chance for a quick swim off the boat, and the captain even gave the okay for Matt to jump off of the roof on the top deck. Later, we experienced another night of mind-blowing stars.
Stay tuned for Part II of Amy's travelogue about her adventures in the Galapagos Islands.
The following two tabs change content below.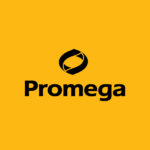 Promega products are used by life scientists who are asking fundamental questions about biological processes and by scientists who are applying scientific knowledge to diagnose and treat diseases, discover new therapeutics, and use genetics and DNA testing for human identification. Originally, founded in 1978 in Madison, Wisconsin, USA, Promega has branches in 16 countries and more than 50 global distributors serving 100 countries.