For the second year running a Promega technology has made The Scientist Magazine's list of Top 10 Innovations. Last year it was the NanoLuc® luciferase technology; this year it is the ADCC Reporter Bioassay.
Antibody-dependent cell-mediated cytotoxicity (ADCC) is the main mechanism of action (MOA) of antibodies through which virus-infected or other diseased cells are targeted for destruction by components of the cell-mediated immune system. ADCC assays are often used to assess the effectiveness of monoclonal antibody therapies during the manufacture and development of biologic drugs. The bioluminescent ADCC Reporter Bioassays use an alternative readout at an earlier point in ADCC MOA pathway for the quantification of Fc effector function of antibody-based molecules: the activation of gene transcription through the NFAT (nuclear factor of activated T-cells) pathway in the effector cell.
The bioassay uses engineered Jurkat cells stably expressing the FcγRIIIa receptor, V158 (high affinity) variant, and an NFAT response element driving expression of firefly luciferase. The assay is ADCC MOA-based and features frozen, thaw-and-use effector cells and optimized reagents and protocol to perform a reporter-based ADCC bioassay in a single day. The ADCC Reporter Bioassay correlates with classic cytotoxic ADCC assays and is a suitable replacement for these cumbersome and highly variable assays.
The novel bioassay is linear, accurate, precise and stability indicating. Moreover, the bioassay shows good linear correlation between levels of glycosylation or fucosylation and ADCC activity. All of these features indicate the assay is suitable for use across biologic drug development programs.
Resources for the ADCC Reporter Bioassays:
The following two tabs change content below.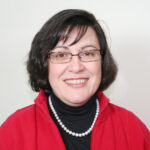 Michele earned her B.A. in biology at
Wesleyan College
in Macon, GA, and her PhD through the BCDB Program at
Emory University
in Atlanta, GA where she studied cell differentiation in the model system C. elegans. She taught on the faculty of Morningside University in Sioux City, IA, and continues to mentor science writers and teachers through volunteer activities. Michele supervises the digital marketing program group at Promega, leads the social media program and manages Promega Connections blog.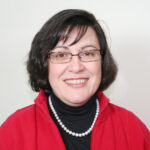 Latest posts by Michele Arduengo (see all)