In 2014, Promega created a special incentive to reward field science consultants who help the scientific community take advantage of the our on-site stocking program. The winners had to meet ambitious criteria to receive 2 round-trip tickets to anywhere in the world, a week of paid vacation and spending money. Our four winners from 2014 will share photos and stories about their journeys in a semi-regular Friday feature on the Promega Connections Blog.
Today's travelogue is Part II of the adventures of Mica Zaragoza, a senior client rep, who used his award to travel to Australia and New Zealand.
Cairns, Australia
Jumping from down South to way up North, the city of Cairns seems like a touristy beach town, sporting a laid-back feel with lots of cafes, pubs, and restaurants. The locals drop the hard 'R's in most words, making the name of the city hit the ear more like "cans". Popping into town, we stopped by the city center and soaking pools along the Esplanade to relax.
With the Esplanade pools right next to the shoreline, I asked one of the locals why no one went swimming in the ocean. The answer was simple: underwater mangroves, mudflats, and saltwater crocs… more on that later.
Heading to our accommodations, we tried our hand at a local hostel to get more of a backpacker feel – as luck would have it, they had an Aussie BBQ planned for the evening, complete with a Didgeridoo competition.
In case you're wondering, yes, the chef did refer to it as a 'barbie', though I held back the obvious Crocodile Dundee reference. Catering to visitors were a wide-variety of Aussie meats including: crocodile, emu, kangaroo, and barramundi. My favorite was the barramundi, a white fish similar to tilapia in taste and texture. Least favorite: crocodile—it just had an off taste and was slightly tough.
Heading into our second day, we took off from the Reef Terminal to visit two spots along the Hastings Reef, a part of the larger Great Barrier Reef, from which Cairns is a hub for daily cruise expeditions.
After we arrived at the first location, we donned our wet suits and jumped in to begin snorkeling the reef.
Given Australia's reputation for hazardous wildlife, I figured we would be greeted by sharks out in the reef, but after a presentation from the on-board marine biologist, I relaxed, after hearing that we might see small Nurse Sharks and such, while the larger Great Whites weren't keen on the warmer waters surrounding the reef. In practice, I didn't see any sharks, though schools of fish, sea anemones, sea cucumbers, and coral were plentiful. It was really amazing to swim among schools of fish and watch them go about their business.
After a short break for lunch, the day resumed with more snorkeling and an introductory scuba dive in the Hastings Reef.
While scuba wasn't my thing, I did have the chance to drop 8–10m below the surface for a 35-minute dive where we encountered curious fish, coral, and Crystal got to hold a sea cucumber. The pressure was a bit much for my ears, but the experience was really cool and something I won't soon forget.
Heading back into town on the hunt for dinner, we decided to visit Cairns' Night Markets off the waterfront. There were a variety of independent souvenir, food, and spa vendors, including a wonderful market for fish & chips as well as other interesting Eastern cuisines.
Before departing Cairns, we took a day-trip to visit Cape Tribulation, in the Daintree National Rainforest. I learned so much about the Australian rainforests that I had never really even considered before. Our guide, Andy, took us through the forest on the lookout for the rare Cassowary while exploring the tropical landscapes of Cape Tribulation.
During one stop, Andy started snatching something off a nearby post; after walking over to investigate, he introduced me to the Daintree's Green Ant and their surprising lemonhead-esque taste. Definitely worth a try!
Back down on the Daintree River, we departed on a short boat ride through brackish water on the hunt for crocs – right off the bat, we spotted a medium size adult (~4m) and recent hatchling, making everyone think long and hard about the advice to keep hands inside the boat at all times. To make things more interesting, we spotted the outline of a shark on the prowl looking for a meal in the same waters…
On our way back to wrap-up the day, we made a quick pit-stop for rainforest inspired ice cream creations, including: Coconut, Passion Fruit, Wattle Seed, & Black Sapote. The interesting ones were the Wattle Seed, which looked like cookies and cream but tasted like hazelnut, and Black Sapote, which looked like chocolate ice cream with a taste like nutty custard. Super tasty!
With the trip to Australia coming to a close, the main event was one travel day away with a hop across the sea to Christchurch, New Zealand.
The following two tabs change content below.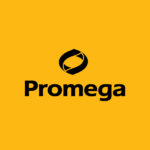 Promega products are used by life scientists who are asking fundamental questions about biological processes and by scientists who are applying scientific knowledge to diagnose and treat diseases, discover new therapeutics, and use genetics and DNA testing for human identification. Originally, founded in 1978 in Madison, Wisconsin, USA, Promega has branches in 16 countries and more than 50 global distributors serving 100 countries.