Again, Happy Holidays from Promega employees around the world! We hope you enjoyed the first part of this special holiday blog in which several Promega branch employees shared their country's holiday traditions. In part II we continue with yet more global traditions and cheer.
Germany
Christian Walczuch, Public Relations for Promega GMBH
In preparation for Weihnachten (Christmas), many families celebrate Advent. This is a time of religious preparation for the 24th, Heiligabend (holy evening or Christmas Eve). Traditional advent activities include the Adventskranz (Advent wreath), which is set up on the 4th Sunday before Christmas Day, or the beginning of the season. Four candles adorn the wreath, and a new one is lit each week. Children also enjoy the advent calendar which contains twenty-four doors (one for each day of December leading up to Christmas). Children open one door each day and find a chocolate treat awaiting them. Many of the calendars also include pictures inside the doors, often Christmas-related.
As in Benelux and Switzerland, a significant part of the Christmas build-up occurs on 6 December, or Nikolaustag, a day commemorating Saint Nicholas. On the evening of 5 December children in Germany place a Nikolausstiefel (a boot or a shoe) in front of the street door. Overnight, the Nikolaus, a figure similar in appearance to Santa Claus in the USA, visits the house and fills the boots with sweets and sometimes even smaller presents if the children were good; otherwise they are left with only a rute (a cane composed of birch twigs).
During the Christmas period, the Weihnachtsmarkt (Christmas market)  becomes a feature of almost every city in the German-speaking countries, town or village, where visitors enjoy stalls, entertainment, and savour food and Glühwein (mulled wine). Famous Christmastime treats include Lebkuchen (gingerbread), Stollen (fruit cake), and Marzipan (confectionery often made into sweets).
The most important day of the season is the 24th where the celebration begins in the afternoon or evening and gifts are exchanged after dinner. One of the most common traditions is for the children to wait to enter into their (locked) living room until a little bell rings. This bell marks the departure of the one delivering gifts, and then the children are free to open them.
France
Emmanuel Crenn, Communication and Market Research Manager
Christmas is an important holiday in France. It's a religious holiday, since traditionally France is a Catholic country, but also a family holiday. For religious families the season starts on the first Sunday of Advent which is the four Sundays leading up to Christmas. The Christmas meal is called 'le reveillon' and the food served varies by region and family: duck 'foie gras', salmon, oyster, capon, but for all you have the 'Buche de Noel Cake' (Christmas Yule log/cake).
Children in France put their shoes in front of the fireplace where they hope Pere Noel, Father Christmas, will fill them with presents. While most French families do not decorate the exterior of their home, cities and towns do a beautiful job of making public spaces festive.
A lot of companies organize Christmas celebrations as well. In Promega France we have a Christmas tree and all children are invited to see Father Christmas. It is a very pleasant moment to see the children of your colleagues.
New Year's Eve celebrations mean more celebrations with friends! You drink champagne at midnight to celebrate the New Year, and then you continue throughout the night…
United Kingdom
Hilary Latham, Head of Marketing Services
 In the UK everything is about Christmas. We eat and drink lots and go to parties in the run up to the big day!  Everyone decorates their house inside and out with a tree and other decorations. We all get together with friends and family on Christmas day and tuck into turkey and all the trimmings followed by Christmas pudding. Presents are opened on Christmas day, and then most people watch the Queen's 3pm speech, followed by a nap!
This photo shows the Alice in Wonderland Christmas decorations last year for Chatsworth House which is an amazing stately home in Derbyshire.
Spain
Julian Bernal, Sales & Marketing Coordinator
In Spain, the 31st of December is the longest day of the year.  It´s common to go to work and have a drink with working colleagues before leaving the office, if it is a working day, of course.
We typically have dinner with relatives after taking some drinks with friends. There's always plenty of food and drinks cooked by the Grandmas to help charge the batteries for the long night ahead.
We usually celebrate New Year´s Eve with family and friends in emblematic places with a clock in a historical building (Puerta del Sol square in Madrid, for example), or at home in front of the TV where we watch the crowds in those emblematic places – the soft version. The point of the tradition is about eating 12 "lucky" grapes, one per every bell ring at midnight. If you are able to eat all of them before the end of 12 rings, you are in for a year of prosperity.
After this, young people continue the party all night long, as it´s the only night in the year that they're allowed to make noise with fireworks and music. On 1st January it´s common to end the party early in the morning eating churros with chocolate before going back home for a short nap. Then, you wake up and you have a nice lunch with the family.
The following two tabs change content below.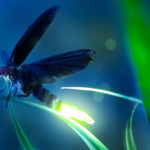 Nicole Sandler
Nicole enjoys being a member of the Promega Connections blog team. A former molecular biologist, she earned her PhD from the University of Pennsylvania but realized that writing about science was a more fulfilling way to apply her knowledge and passion for the field. She's excited that her longtime writing career has now landed her at Promega, a company she once relied on for restriction enzymes and buffers as a research scientist.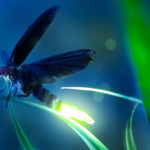 Latest posts by Nicole Sandler (see all)