On September 20, more than 60 scientists from across North America convened at Promega Madison for our first Targeted Protein Degradation Symposium. For two days, speakers shared their most recent advances in this exciting field.
"What has really stood out for me is the collective energy, the openness, the willingness of people to share their struggles, their successes, their compound structures, and really embody this broader goal of working together to build capabilities that will ultimately lead to successful therapeutic compounds," says Promega Senior Research Scientist Kristin Riching.
Targeted Protein Degradation: Drugging the Undruggable
Over the past few years, targeted protein degradation has become one of the hottest fields in drug discovery. New research is uncovering mechanisms for targeting proteins and pathways that were previously considered "undruggable" under the traditional paradigm of small molecule inhibitors.
"Pharma and biotech have spent a lot of time honing in on previously explored classes of molecules and developing exquisitely selective molecules for the clinic," says Kurt Armbrust, a Senior Scientist at Relay Therapeutics. "Protein degradation offers a very different way of looking at therapeutics because you're basically degrading the entire protein. So whether it's scaffolding, catalytic activity, or protein-protein interactions you're looking at, you're able to wipe all of it out at once."
Kurt, a medicinal chemist, works in the late stages of drug discovery. One of the projects in the Relay Therapeutics pipeline aims to develop an oral, bifunctional degrader targeting estrogen receptors in hormone receptor-positive breast cancers. The company combines computational and experimental methods to screen molecules before nominating a development candidate.
"There are a lot of different properties and optimization parameters that go into delivering a drug, in terms of on-target potency, PK parameters, oral bioavailability, and even off-target parameters," Kurt says. "Using computational approaches, we are able to rapidly screen, in a virtual environment, different ideas from a variety of sources and quickly hone in on what we think is going to be the best molecules to prosecute."
Another symposium attendee is studying targeted protein degradation to develop new therapeutics for rare diseases. Johan Israelian, a graduate student at the University of Toronto, delivered a presentation on his work with glycogen metabolic disorders such as Lafora disease and Pompe disease.
"In the rare disease space, most of the genetic therapies are designed to knock down enzymes, but of course, all those therapies are not orally bioavailable," Johan says. "With a degrader, we can now have the degradation that we see with genetic therapy, but with the oral bioavailability of small molecule. It opens up a new paradigm for people currently on genetic therapies."
Johan started working with rare diseases after several doctors from the Hospital for Sick Children in Toronto approached his research group looking for a new small molecule inhibitor. Though more energy and funding are directed to oncology and other major pathologies, Johan believes targeted protein degradation could offer an important alternative for rare disease patients currently receiving genetic therapy.
"I hope to create a new biological probe to help us look at these rare disorders that have been exclusively investigated using gene therapies," he says. "Hopefully we can see that targeted protein degradation can offer a new avenue across all indications, not necessarily just oncology."
Promega Technologies for Targeted Protein Degradation
Throughout the symposium, many presenters and attendees discussed the role of Promega technologies in their protein degradation research. Several presentations described how HaloTag Technology and HiBiT Protein Tagging have been used to illuminate degradation in live cells. Others used NanoBRET technology to study compound binding and protein-protein interactions.
"As we joke in the lab, Promega saved our whole program of measuring binding interactions," says Dalia Barsyte-Lovejoy, a scientist at the Structural Genomics Consortium and Assistant Professor at the University of Toronto. "When I was first doing it in the lab, it was immunoprecipitation techniques or something that was cumbersome. It wasn't stoichiometric, and it wasn't kinetic. We adopted NanoBRET technology because it worked, and I wish we had it earlier."
Many symposium attendees have collaborated with Promega scientists such as Kristin Riching and Matt Robers, both of whom delivered presentations on their recent advancements. For them, the symposium was an opportunity to develop a deeper understanding of the tools researchers need to achieve their goals.
"What keeps me motivated is the spirit of collaboration and trying to think outside the box. It's a continual process of trying to understand the needs and how we can make things better, and then developing innovative solutions," says Kristin.
"It's been fantastic to see how technologies that we've created here have been enabling people to learn about and characterize their compounds," she adds. "I'm excited to see that we're impacting their work and impacting the success they see with their compounds."
To learn more about how Promega technologies are supporting targeted protein degradation research, visit our website or check out these blog posts:
---
The following two tabs change content below.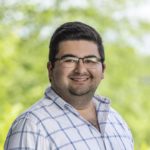 Jordan Villanueva studied writing and biology at Northwestern University before joining Promega in 2017. As a science writer, he's most interested in the human side of science - the stories and people behind the journal articles. Research interests include immunology and neuroscience, as well as the COVID-19 pandemic. When he isn't working, Jordan loves turning sourdough baking into a science. It's just a symbiotic culture of yeast and lactic acid bacteria, right?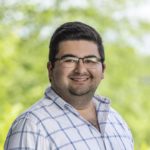 Latest posts by Jordan Villanueva (see all)