The mighty potato—the Midwest's root vegetable of choice—is susceptible to a variety of diseases that, without proper safeguards, can spell doom for your favorite side dishes. Founded in 1913 and housed in the Department of Plant Pathology at the University of Wisconsin-Madison, the Wisconsin Seed Potato Certification Program (WSPCP) helps Wisconsin seed potato growers maintain healthy, profitable potato crops year-to-year through routine field inspections, a post-harvest grow-out and laboratory testing.
While WSPCP conducts visual inspections for various seed potato pathogens, their diagnostic laboratory testing is primarily focused on viruses such as Potato virus Y (PVY), which can cause yield reduction and tuber defects, along with select bacteria such as Dickeya and Pectobacterium species that cause symptoms like wilting, stem rot and tuber decay.
"When potatoes originally became popular to grow in Wisconsin, farmers had problems keeping seed year-to-year and saw an increase in disease spread. PVY became prevalent in potato production, resulting in significant yield loss and an increase in tuber defects," said WSPCP Associate Director Brooke Babler. "There was a need for certification to help monitor disease pressures and enforce regulations to keep early seed potato crop disease levels manageable."
Babler explained that WSPCP works with all certified seed potato growers in Wisconsin and provides support to ensure that Wisconsin growers distribute high quality seed with little to no virus present. While there are other viruses or bacteria that pose problems, PVY is a priority concern since it can be present in seed potatoes without any visible symptoms, making it challenging to detect during field inspections.
Molecular testing has proven to be superior to visual inspections for detecting PVY in potatoes that do not show symptoms. Babler's lab uses polymerase chain reaction (PCR) testing to detect the presence of viral RNA in potato tissue. To this end, they integrated the Maxwell® RSC from Promega into their testing workflow. The Maxwell® RSC is an automated nucleic acid purification instrument that can perform fast, efficient extraction of DNA or RNA from tissue samples.
"As we steer away from visual testing and focus more on molecular testing, we have been doing a lot of dormant tuber testing using this equipment," said Babler. "Now you can run a PCR test and know what pathogens are present in your potato seed. We still do field inspections on varieties where PVY is visually detected, but we also started collecting samples to test in the lab for varieties that don't show symptoms when infected, with the goal of testing all varieties via molecular testing in the future."
Babler and her colleagues first learned about the Maxwell® RSC during a tour of the diagnostic lab at Wisconsin Department of Agriculture, Trade and Consumer Protections. Her team decided to co-purchase the Maxwell® RSC instrument with the Plant Disease Diagnostic Clinic (PDDC) at UW-Madison to diagnose PVY and other pathogens. Babler said that time savings and reduced human error were two significant benefits to acquiring the Maxwell®.
"We used to do all our diagnostics manually. Personally, no longer having to spend an entire day extracting RNA or DNA and instead placing the samples in a machine, walking away and then returning when samples are ready, is huge—especially in our program where we are doing large numbers of samples any given day," she said. "If you are doing everything by hand, especially during training periods, there is a lot of room for human error, and we can't afford to have that. So, we try to automate everything we can to alleviate those challenges."
WSPCP prioritizes efficient turnaround, typically producing results within 48 hours of receiving a sample. "We're making decisions about a seed potato field or how we would proceed with a particular seed potato lot, and the sooner we have that information, the better," said Babler. The Maxwell® RSC offers the flexibility and speed required to make this possible.
In getting their system up and running, Babler worked directly with Promega technical support, who offered her team an in-person tutorial where they could try out different kits. Later, when tests weren't producing the desired results, technical service support helped them determine that they were using an inappropriate kit, sent various kit samples at no cost to try, and even offered to test samples and troubleshoot in Promega's own labs to optimize extraction.
In April, WSPCP hosted a Dormant Tuber Diagnostic Workshop, funded by the Potato Association of America and the USDA's Specialty Crop Research Initiative. At the workshop, attendees from across the United States and Canada discussed different methods available for dormant tuber testing. The workshop took place at the Wisconsin Institute for Discovery on the UW-Madison campus and included a Maxwell® RSC demonstration.
"The goal of the program was not only to provide a hands-on training and understanding of current dormant tuber testing methods, but to bring everybody together to discuss how to integrate dormant tuber testing into diagnostic programs across certification program," said Babler. "Each state that grows potatoes has a seed certification program and each program has a select set of regulations on what they will or won't accept for testing. Certification across the U.S. must come together to figure out what the acceptable diagnostic methods will be going forward and if dormant tuber testing will become widely accepted."
She added: "We got really great feedback about the workshop from attendees, including the demos. Everyone was really excited about the different products and techniques one can use for testing."
The diagnostic capabilities of the Maxwell® RSC don't stop at potato crops. Though Babler's lab is located in the Department of Plant Pathology, graduate students from other programs at UW-Madison, including horticulture, wildlife ecology and entomology, also use the instrument, demonstrating its application across a range of research areas.
Learn more about the Maxwell® RSC Instrument.
The Maxwell RSC is also being applied to understanding how Xylella fastidiosa is affecting grapes, almonds, citrus, and olives worldwide.
The following two tabs change content below.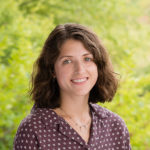 AnnaKay is a science writer at Promega. She studied Life Sciences Communication at the University of Wisconsin-Madison and has written across a range of fields including limnology, veterinary medicine and natural resource management. In her spare time, AnnaKay enjoys reading and writing creatively.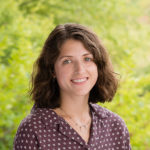 Latest posts by AnnaKay Kruger (see all)