Sailing has always struck me as a civilized, relaxing way to spend a beautiful summer day. I imagine sitting on the boat's deck in a sundress with a big floppy hat to keep the sun off of my face, a cold beverage in hand and perhaps a picnic basket of sandwiches at my feet. What could be more tranquil than gently gliding along the water's rippling surface, with just enough of a breeze to keep you cool on a hot sunny day?
That's how I envision sailing, and it will be obvious to many of you from this description that I do not sail. However, my husband and many of my friends do, and they tell a very different account, especially during a race: Sailors quickly moving around the deck, tackling and subduing unruly spinnakers, dodging booms and other hazards, and in general just trying not to fall overboard, especially on those days when it is blowing 20 (translation for us nonsailors: days with 20-mile-per-hour winds). Thus, a recent paper in the December issue of the journal Wilderness & Environmental Medicine caught my attention (1). In it, the authors report the frequency and types of injuries sustained by sailors while sailing. Those of you who sail will not be surprised by the findings, but I was. Sailing is more dangerous than I imagined.
The authors administered an online survey asking participitants to list the number of days they'd spent sailing in the previous 12 months, the type of boat, the number and types of injuries or illnesses sustained, the part of the boat responsible for any injuries, and risk-related behaviors such as wearing life jackets and sunscreen or consuming alcohol. The 1,188 sailors that responded to the survey reported 1,715 injuries and 559 illnesses such as sunburn, sea sickness, dehydration and hypothermia. The total number of injuries is certainly an underestimate because each respondent was limited to a maximum of two injuries. Of the injuries, 70 were classified as severe, including fractures, torn tendons or cartilage, concussions and dislocations. Keep in mind that this is all within the past 12 months! So much for my image of a peaceful day out on the water.
Keel boats were the most dangerous, accounting for 71% of the reported injuries, while dinghies (23%), catamarans (4%) and windsurfers (<1%) were relatively safer. The most common causes were tripping or falling, being hit by an object and getting caught in the lines. The majority of injuries (79%) happened while racing. Bad weather and maneuvers to redirect the boat were major contributors to these injuries.
So, is sailing a relaxing pastime or a dangerous sport? I suspect that most sailors will claim that it can be both, although not at the same time. For me, sailing is more relaxing. Not knowing anything about sail trimming, tacking or jibing and, frankly, having little interest in learning yet another hobby, I just try to stay out of everyone's way when I'm on a sailboat and let them do the work. Some might think I am being lazy, but I maintain that I am just trying to avoid injury.
Reference
Nathanson, A.T., Baird, J. and Mello, M. (2010). Sailing injury and illness: Results of an online survey. Wilderness Environ. Med, 21, 291–7. PMID: 21168780
The following two tabs change content below.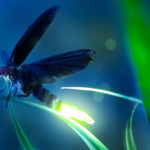 Terri Sundquist
Terri has worked as a Scientific Communications Specialist at Promega Corporation for more than 13 years, and prior to that, spent more than 5 years solving problems and answering questions as a Promega Technical Services Scientist. She graduated with B.S. degrees in Chemistry and Biology at the University of Wisconsin—River Falls, then earned her M.S. in Molecular Biology from the Mayo Graduate School in Rochester Minnesota.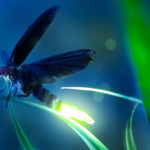 Latest posts by Terri Sundquist (see all)